The Baby Essentials List for Baby's First Year
Chances are, shortly after finding out you were pregnant, you HAD to go to one of the baby stores. You wanted to check things out and take in all of the greatness that is baby gear.
You walk in, and you experience this bright light, starry-eyed moment of bliss when you realize soon, very soon, all of this will be yours.
Strollers, car seats, blankets, oh the soft blankets.
You look at the sweet stuffed animals and venture to the adorable clothes that you can't wait to put your sweet little prince or princess in.
You are drawn to all of the items that are displayed so beautifully, briefly take a peek at their price tags, and you're quickly snapped back to reality.
Having a baby is expensive!
And just like that, anxiety and panic kick in as you start to wonder if you really can afford all of these things.
And what about space, do we have space? If you're limited on space, you can create a minimalist baby registry!
Good News!- you do not need all of the things that appear on the list of things you need for a new baby.
You will get a lot of those baby essentials lists and most of them will be different. Just like anything else in life, everyone has an opinion.
Do you need the diaper pail, or can you get away without it? What about the bottle warmer, is it really a necessity?
It can be overwhelming to think about everything your baby needs and the cost that goes along with it. But, as a seasoned mom, these are the things you should add to your baby registry and when to starting buying baby stuff.
> If you haven't started your AMAZON BABY REGISTRY, there are some really fantastic perks you should check out. Then, start adding everything you'll need to your baby registry so others can shop for you! <
*This post may contain affiliate links, which means I receive a small commission, at no extra cost to you, if you make a purchase using this link. I only recommend products I love or would personally use.
Baby Essentials for Traveling
Car Seat
Infant Car Seat: When you look for a car seat, you will have the option to buy an infant car seat, that often comes with a base and a stroller as a set

.

These infant travel systems are really popular because it's nice to be able to keep your baby in the car seat and take your baby anywhere. They're also nice because you can pop the car seat in and out of the baby really easily. Another bonus is not having to move your baby in and out of the car seat when arriving and leaving places, especially if your baby is asleep. The biggest downside is the added expense of a car seat you'll likely only use for the first 9 months or so.
Convertible Car Seat:

The convertible car seat is great if you are on a really strict budget and you're looking for a car seat that you will use for quite a while. It will adjust as your baby grows, making it a one-stop shop until your baby outgrows it. We bought the Grace Extend 2 Fit car seat when we transferred out of the infant seat. What I love about this car seat is that it allows your little one to stay rear-facing for much longer. Your little one will have about 5 extra inches of legroom. Rear-facing for the longest amount of time possible is safest for your kiddos.
These are great for protecting the seat of your car, especially if you have leather!
Stroller

Stroller w/ Travel Package: We bought the Chicco Travel set. I liked everything about it, from the convenience to the safety ratings. It was great to have a car seat that could pop into the base in the car and then move just as quickly and easily to the stroller. The bases for the car are SUPER EASY to install and remove. So, if you and your spouse each need one for your car, buy 2, and then if grandma or someone else needs to borrow one, they can be easily transferred. The great part about the stroller is that it can be used with the infant seat, but it can also be used FAR beyond the infant stage. The biggest reason we went with this stroller was due to the adjustable handle. My husband and I are nowhere near the same height, so this was a win for us! If you want to shop for the right system for you, I've written an entire post on how to find the right travel system as new parents!
Lightweight Stroller:

Many will argue that a lightweight stroller isn't necessary. And, they're probably right. We did ask for and receive one as a baby shower gift. I will say, the convenience of having a stroller in each car was great, but not really necessary. This

Summer Infant Convenience stroller

has EXCELLENT reviews!
This highly-rated RUVALINO Diaper Bag backpack is on my wishlist for every new mom. It can be carried as a backpack for a handbag. It has a lot of zippered pockets, cooled bottle storage, a waterproof pocket, easy wipe or tissue dispensing and so much more! You may also choose to carry one of these diaper bag alternatives.
If you plan to breastfeed, make sure you buy at least one nursing cover for breastfeeding (or pumping) while you're out.
So, this one you may question, but let me tell you, it is without a doubt one of the items we have used the most for our kids. There was the peace of mind knowing that whether we were at the grocery store or a restaurant, our kids' hands were only touching the cover instead of whatever nasty grossness was leftover from the previous kiddo.
You'll want to make sure you have your baby protected from the sun, even while in the car. These sun shades are a must unless your car already had them.
Baby Essentials For Your Home
We wanted to make the best, most financially sound decision we could when we picked out the baby crib. We knew this would likely be one of the most expensive things we would buy and needed it to be around for quite some time. So, we bought a Delta Bentley S Series 4 n 1 Convertible Crib and we have LOVED IT!!
If you're going to have a crib in your nursery, you want to make sure you have a quality crib mattress.
Babies can be messy, so you'll want to make sure you register (or purchase) at least 2 crib sheets. This highly-rated jersey knit crib sheet comes in 30 different colors and patterns!
Another crib necessity to add to your baby registry is a mattress pad. This Sealy waterproof crib mattress pad has done really well for us and held up great after multiple washes.
We bought the Bentley S Series Dresser to match our crib and we LOVE IT! If you need help organizing your nursery, here are some genius tips for organizing all the baby clothes!
We could have done without one, but I was so glad to have it. If you think you'll be spending a lot of time rocking with your baby, make sure you check out the best rocking chairs for a baby nursery!
We seriously painted the walls and put up shelves and one wall decal. Don't feel like you have to go overboard on the décor. Though it will likely be cute, you won't be in there a whole lot to enjoy, except for nighttime when you won't see it anyway.
If you're going to be using a changing table or creating a place to change your baby on the dresser, I recommend that you buy a changing pad and cover to help keep your baby safe during diaper changes.
One of the baby items I have used the most is my portable crib. It has traveled with us to many places with each of our kids, and we've used it in our family room with the bassinet and changing station when they were first born.
A baby swing is a great place for a baby to hang out while you get some things done. If you have a baby who likes being held, a swing could free up some of your time as it helps soothe your baby. I also know the struggles of having a small home, so these are the best baby swings for small spaces.
Another essential baby item for me was a baby bouncer. Until your baby gains full head and neck control, the swing and the baby bouncer are the safest places for them.
A high chair is kind of a right of passage as your baby makes its way to the dining room table. You'll want a high chair that is safe, and if you're living in a small space, makes sure you have a high chair that can fold up for storage. This highly-rated Graco high chair is a great option!
I bought a Bumbo seat second hand at a consignment sale, and it was a convenient piece to have.
As your baby begins to grow and become more aware of their surroundings, make sure you have toys that meet their developmental needs. Something like this Learning Cube is a great toy because it lights up and plays music, and can grow with your baby as they begin to move around more.
Don't skimp on these. Check out my favorite teething toys for babies!
Baby Playmat:

Many will argue this isn't necessary. But, what I loved about our Infantino Baby Play Mat was that it had the crisscross bars over the top of the playmat that was great for our baby's development. I also firmly believe that this is one of the reasons our kids started rolling over. They wanted to see all of the toys along the side and so they started rolling either way to see them.
Baby Walking Toy:

You have probably noticed (ok, maybe you didn't so I'm pointing it out to you) that I didn't include a baby walker. We didn't get one. I didn't even register for one. Why? We have carpet in most of our house, which means that it was going to be the ultimate task for our kids to make their way around in that thing. I didn't really have a backup plan because I was kind of clueless how they were going to learn to walk other than pulling themselves up on furniture and eventually begin taking steps. Little did I know that one of the toys I had bought actually ended up being what our kids used to walk.
Doorway Bouncer:

I wholeheartedly believe everyone needs one of these. We saw a difference in how our kids developed based upon using and not using this. We were given two bouncers- a doorway bouncer and a stand-alone bouncer with the activity bar. Our first lover the doorway bouncer and started standing unassisted first. I firmly believe the doorway bounder forces a baby's core muscles to be stronger. Our second loved the stand-alone bouncer. At the 9-month checkup, our second baby was a bit behind on gross motor skills. I racked my brain about what we had done differently. And then it hit me. Within about a week of putting our baby in the doorway bouncer, standing was a breeze. It could've been a coincidence, but I don't think so.
Baby Essentials for Feeding Your Baby
Nursing Pillow:

I bought one at a yard sale, and then we also ended up getting one at our baby shower. I kept both, and I am glad I did. When you are nursing, the last thing you want to be chasing down is your nursing pillow while your baby is sitting there screaming at you. Trust me, make sure you have one. Or two.

Breastmilk Storage Bags (obviously optional if

you aren't breastfeeding)
Breast Pump:

I got one through my insurance, but I wasn't happy with it. I ended up buying the Spectra S 1 out of pocket and I LOVED IT! Seriously, it saved my breastfeeding relationship with my baby. Don't convince yourself you can't breastfeed until you've tried everything. Side note here- I was a working mom at the time, so pumping was a must and not an option. If you're looking for help with pumping, I shared my tips for

pumping on the go!
Baby Hygiene Essentials
Infant Bathtub:

We didn't buy the traditional infant bathtub. In this

baby necessities post,

I shared about how we don't have a lot of storage space. Knowing we wouldn't need this forever, but we planned to have more than one kid, we needed an infant tub that would store easily. When our babies were REALLY tiny, we actually bathed them in a small plastic storage container, and it worked perfectly. I held them, washed them, and we were done. Once the baby got too big for that, we switched to the Mom's Helper Inflatable bathtub and it worked perfectly for us.

Bath Toys:

You may think there are optional, but really, they aren't. As your baby gets bigger, it gets more challenging to get them to stay in the bathtub, even if they love it. Take my advice… buy the bath toys.

Faucet Cover:

A faucet cover isn't really necessary until the baby can sit up in the tub alone. This happens anywhere from 6-9 months for most babies.

Infant Pain Reliever:

I am a firm believer in trying everything possible before giving medicine. I love to use essential oils, and I do so cautiously, but there are times when giving an infant pain reliever is what was best.

Baby Care Kit:

Chances are, you won't use everything that comes in this thing. We use the clippers, the thermometer (think rectal), the nose bulb sucker, and the hairbrush.
Humidifier: I didn't think I needed one of these. In fact, I had no idea what it was. When your baby gets a cold, there isn't really much you can do for them. A humidifier will help your baby's nasal passage stay moist, and it will help keep the crud in their chest from settling.
What's in Baby's Closet?
Baby Sleep Swaddles:

There are a variety of sleep swaddles out there. And, you may not think you need them, but when your baby won't sleep, desperation kicks in, and you will wish you had one of these to at least try. I would start by buying just one type. We loved the Swaddles brand of sleep swaddle. Our second had colic (I have an ENTIRE post coming up about how to deal with colic), and we ended up trying a BUNCH of different swaddles. Some worked, and some didn't, but it was helpful to know there were options.
Baby Essentials List- Needs and Wants
Many, if not all of these things, are going to appear on the shopping lists for first-time moms. These items are my Amazon baby registry must-haves for any first-time mom. If you are expecting, it's hard to know what all you will actually use. This is the exhaustive list of all the things we bought and used.
We did return a variety of things that we knew we would never use. There is nothing wrong with returning things. If you aren't going to use something, take it back and get something you will use. The gift-giver should be grateful that you didn't let their gift just sit to waste, but instead, you got something you're using.
It doesn't matter if you're a first-time or a seasoned mom, I want to hear about your favorite baby gear purchase? Or even better yet, what baby gear did you get, but you later found out was a waste of money. Share your mom advice below and help some other mommas out!
Minimalist Baby Registry- What Do You Need?
When to Start Buying Baby Stuff
10 Things to Have Before Baby Arrives
7 Baby Items You'll Use Into Childhood
The Best Baby Travel Systems for First-Time Parents
Fun Baby Shower Songs for a Great Party!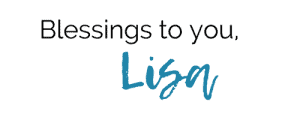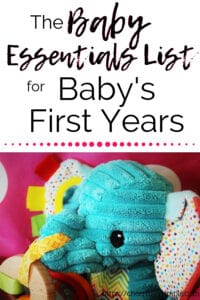 The owner of this website is a participant in the Amazon Services LLC Associates Program, an affiliate advertising program designed to provide a means for sites to earn advertising fees by advertising and linking to Amazon properties.
---