Best Bottle for Breastfed Baby Who Refuses the Bottle
If you find yourself reading this post it means one of two things- you're either frustrated and trying to figure out the best bottle for a breastfed baby who refuses the bottle, OR, you're trying to get ahead and figure out the best bottle for breastfed babies.
Either way, I am here to help. I have breastfed and bottle-fed all of my babies. At times I was a working mom who was pumping while away from the baby, and other times I have been a stay-at-home mom who just needs a break from my breastfeeding babies.
No matter where you find yourself when finding the balance between breastfeeding and pumping, let's first talk about what to look for in a bottle most like breastfeeding. Finding the best bottle for a nursing baby is a must for any breastfeeding mom heading back to work or any mom who needs a break from their breastfeeding baby.
Learn about the different features of baby bottles and find the best bottle for your breastfed baby so they'll stop refusing the bottle.
*This post may contain affiliate links, which means I receive a small commission, at no extra cost to you, if you make a purchase using this link. I only recommend products I love or would personally use.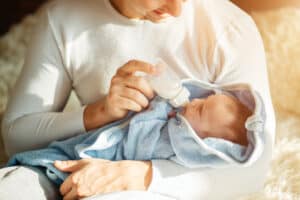 Features of Bottles for Breastfed Babies
Nipple Flow
The first thing you need to know about bottle nipples is that they aren't created the same. All bottle nipples have a flow rate or the speed at which milk will come out of the bottle. Why is this important? A nipple with a flow rate of 2 or 3 is going to give the baby milk much more quickly than the breast. This becomes a problem because babies, when hungry, want their milk and they want it fast because they're hungry. If the baby bottle of breastmilk is going to give them the milk faster, they could start to refuse to breastfeed. If you find yourself in this situation, lower the flow rate. For all of my breastfed babies, I always used a newborn nipple or a flow rate of 1.
Bottle Base Width
When you're trying to find the best bottles for breastfed babies, you'll notice that bottles are all different widths. When trying to find a baby bottle most like the breast, look for a bottle with a wider base. This will most closely resemble feeding at the breast.
Nipple Width
The wider the nipple, the better the nipple for a breastfed baby. When a breastfed baby sucks, they naturally flatten out your nipple to some degree. Obviously, you want to monitor your baby's latch, but you will notice that after a baby eats, your nipple likely isn't perfectly circular. Finding a bottle nipple that is wide, will feel more like the breast.
Nipple Shape
When it comes to nipple shape, you want to look for a nipple shape that resembles the breast. Nipples that are narrow at the top and widens as you go to the base of the bottle are best. These are the nipples that are best for breastfeeding babies.
Baby Bottles that Resemble Natural Feeding
You'll find that there are baby bottles specifically designed to resemble breastfeeding. Those are the bottles you'll want to take a look at more closely. These are the bottles that vent well to avoid the baby sucking in a bunch of air while breastfeeding. These are the bottles for breastfed babies and you'll likely find the right one for your breastfeeding baby in this section.
Check out these super helpful tips for increasing breastmilk production fast!
How to Get a Breastfed Baby to Take a Bottle
Be Patient
Make sure you understand that this may not be a one-and-done learning experience. If you've been exclusively breastfeeding and you're now introducing a bottle to your breastfed baby, there is going to be a learning curve. Be patient. Understand that you may need to try a variety of bottles for breastfed babies before finding the right one. And just because a bottle works one week, doesn't mean you may not have to find a new bottle for your breastfed baby a few weeks later. This is ok. Just be patient with the process.
Start Early
It is incredibly important to make sure you establish a strong breastfeeding relationship with your newborn. Once you feel confident that your baby is good at breastfeeding and latching, you can begin to introduce a bottle to your breastfed baby. For me, I began to introduce the bottle around 6 weeks because I was headed back to work. If you're unsure, talk to your pediatrician or contact a lactation consultant in your area. La Lache League is a great resource for breastfeeding moms and can get you connected to the right resource.
Eliminate Distractions
Even the little babies can become distracted by the things that make noise around them. Make sure to eliminate anything that could be a distraction for your breastfed baby.
Have Someone Else Give the Bottle
When you're ready to give your breastfed baby a bottle, make sure you have someone else give the bottle the first few times. Sometimes it even helps if you aren't at the house as an option. It also helps if you aren't home because breastfed babies especially smell you and know you're there. This is a great time to go get a much-needed mani/pedi, or postpartum massage. Go take a break and do something for yourself.
Milk Temperature
For the first couple of times of introducing your breastfed baby to the bottle, it would be ideal to give freshly expressed milk because you know it's the perfect temperature. If this isn't an option, you'll want to test the breastmilk on your wrist to make sure the milk is warm and not too hot. The same can be said for making sure the breastmilk isn't too cold as well. A breastfed baby will take breastmilk from a baby bottle that most closely resembles breastmilk from the breast.
Mom's Scent
For me, this was never something I did, but I know some people will sleep with a blanket for a couple of nights leading up to introducing the baby bottle. Then, people will wrap the baby or the baby bottle in the blanket while introducing the bottle of breastmilk. The more senses you can use to resemble breastfeeding, the more likely chance your baby will have a successful transition from the breast to the bottle.
Feeding Position
As with all the other recommendations I've given so far, you want to make the introduction of the baby bottle as close to an experience to breastfeeding as possible. There is a variety of breastfeeding positions, and your baby will have a preference for sure. Use this same feeding position when introducing the bottle of breastmilk.
If you're breastfed baby suddenly refuses to breastfeed, try this!
Best Bottles for Breastfed Babies
Dr. Brown's Natural Flow
Dr. Brown's Natural Flow Glass Bottles are my personal favorite. All of my babies have used Dr. Brown's bottles. This may not make them the right fit for you, but Dr. Brown's bottles were great for our breastfed babies. I used them when I was a working mom, making 4 breastmilk bottles each day, and I have used them as a stay-at-home mom also.
When using Dr. Brown's bottles for my breastfeeding babies, they never struggled with nipple confusion. In my opinion, these are the best bottle nipples for breastfed babies. They were easy to warm, easy to clean, easy to hold, had a gentle flow, didn't seem to cause gas or discomfort, and my babies RARELY spit-up.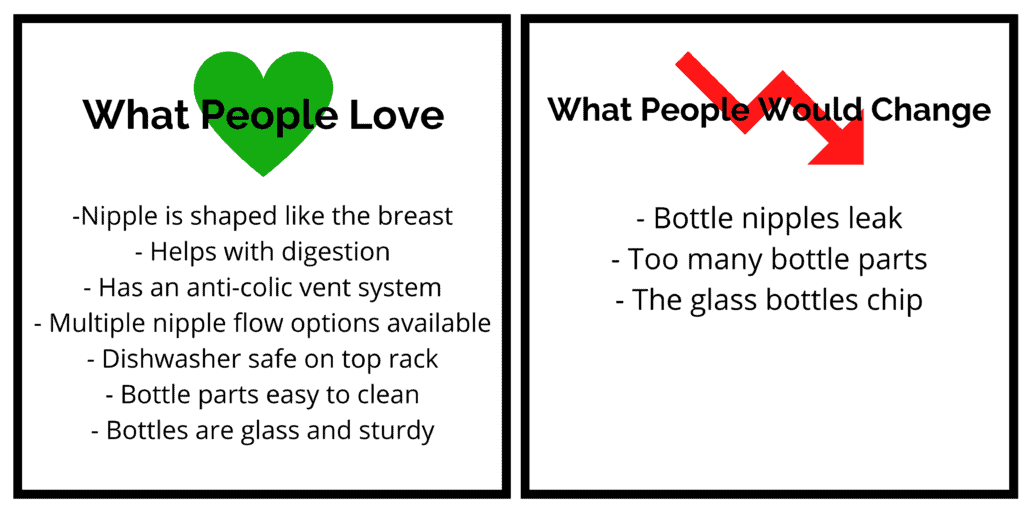 Phillips Avent Natural Baby Bottle
The Philips Avent Natural Care Bottles are very highly respected in the breastfeeding community. They are recognized for their ability to reduce colic and gas in breastfed babies. They have a variety of nipple flows available, as well as several different bottle volume sizes as your baby grows. They're easy to clean and dishwasher safe, which makes them one of the best baby bottles for breastfed babies.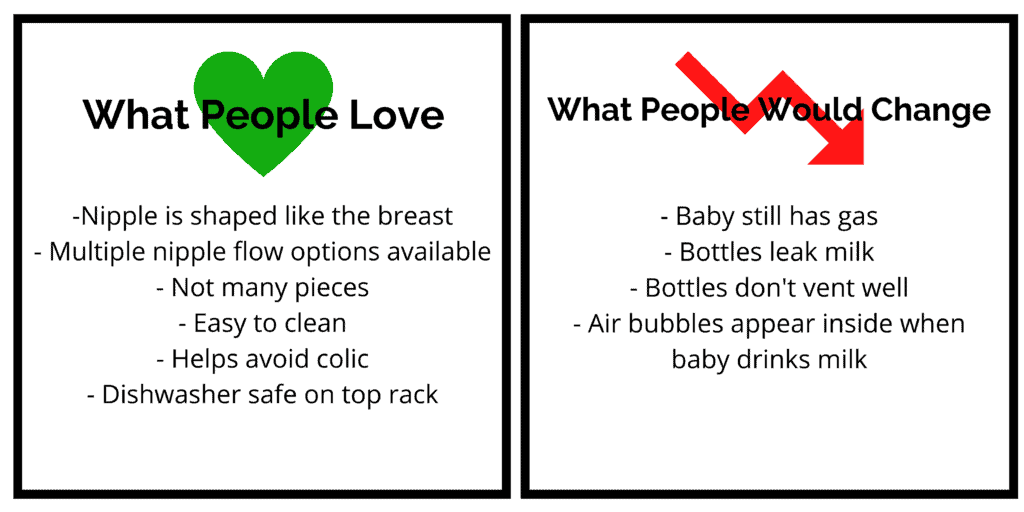 Tommee Tippee Closer to Nature Baby Bottle
The Tommee Tippee Closer to Nature Baby Bottle is a great baby bottle for a breastfed baby. They're clearly designed to resemble the breast. There isn't much to them in terms of parts, making them a great bottle for someone who doesn't have time to wash bottles. In that sense, that makes them one of the best bottles for babies, whether breastfed or not.
Some complain that the milk flow is too fast for babies who are learning to take a bottle, which could certainly cause a problem. But, many people rave about tommee tippee baby bottles.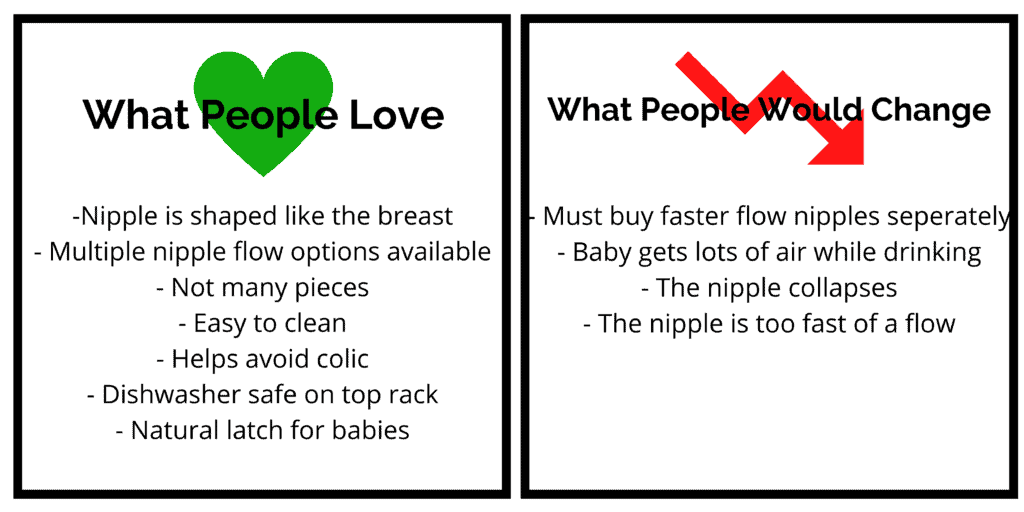 NUK Simply Natural Baby Bottle
The NUK Simply Natural Baby Bottles are one of the few bottles for breastfed babies that don't have a round nipple. You'll notice in the picture that they are slightly slanted to model the nipple during a breastfeeding session.
These breastfeeding bottles are pretty simple with minimal parts, making cleaning and assembling a breeze. If you've been around the bottle scene before, you know how INCREDIBLY annoying it is when the bottle measurement lines fade. You won't find that with these baby bottles. You'll be able to see the measurements for a long time.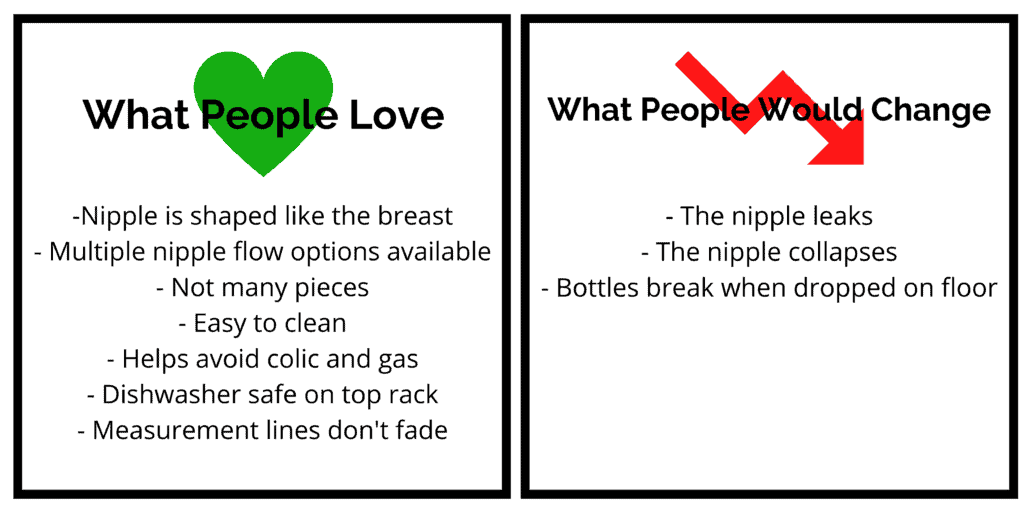 Comotomo Natural Feel Baby Bottle
The Comotomo Natural Feel Baby Bottles are one of the best bottles for babies trying a bottle for the first time. You'll notice that the nipple on the bottle is shaped like the breast and nipple. There is a built-in vent system so that the milk flows out similarly to breastfeeding.
The bottles are easy to clean and dishwasher safe. Some people don't like how wide the bottles are. In my opinion, if you're looking for a wide-mouth bottle, the brand isn't going to matter because all of the bottles are wider than a traditional baby bottle.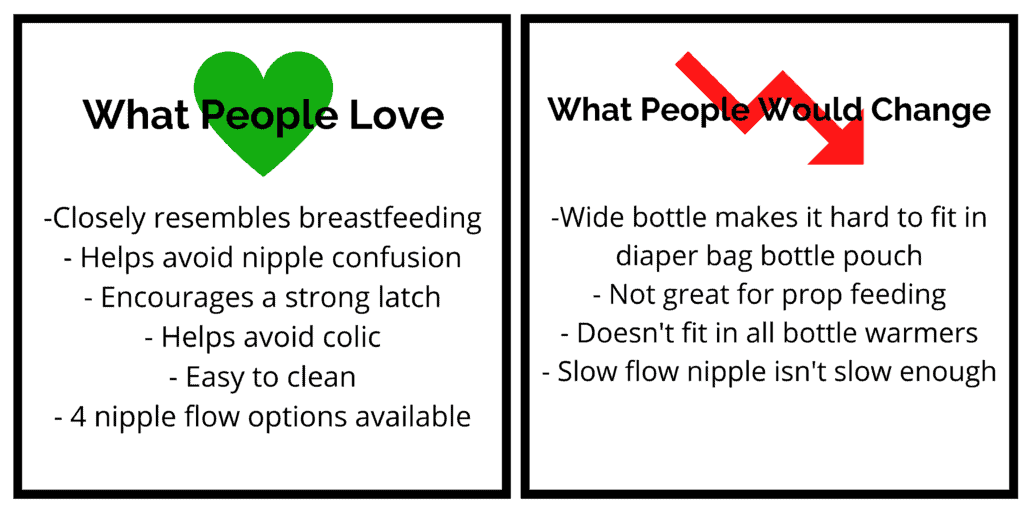 Lansinoh Breastmilk Bottle with NaturalWave Nipple
Of all of the bottles I have personally tried with my babies and personally researched, the Lansinoh Breastmilk Bottle with NaturalWave Nipple was the only baby bottle that has a 5-star review on Amazon. THE ONLY ONE! I do have some of these, but because my babies took to Dr. Brown's bottles easily, I never tried them.
There aren't many negative things to say about these bottles for breastfed babies. Some people mentioned they would break if dropped on the floor. But, based upon the number of reviews, and how many gave this baby bottle 5 stars, I don't think it is an overall issue with the bottle.
This baby bottle for breastfed babies is easy to clean and assemble. It is shaped like the breast to resemble breastfeeding. It does come in a variety of volume sizes to accommodate greater feeding needs as your breastfeeding baby grows.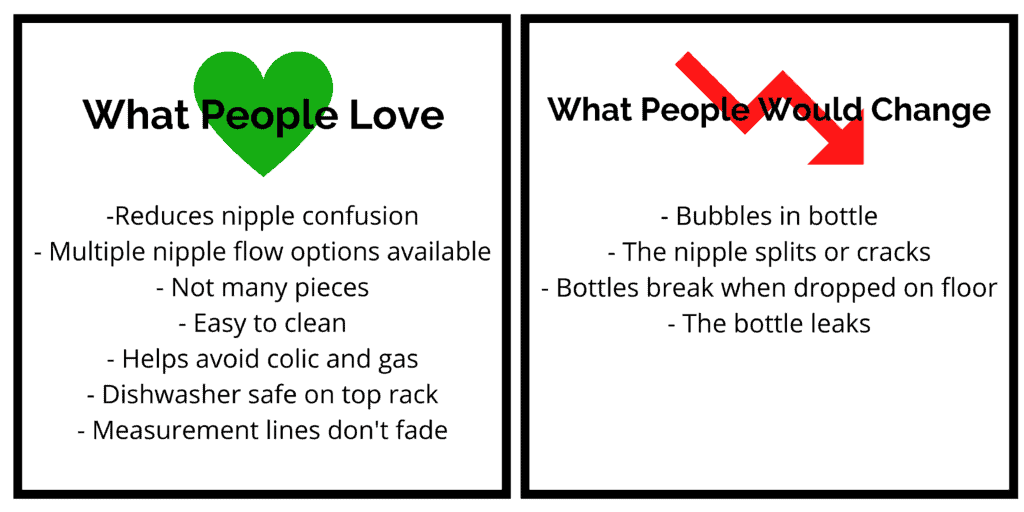 Nanobebe Breastfeeding Bottle
The Nanobebe Breastfeeding Bottles are the most unique bottle for breastfed babies that I have found. Their shape alone separates them from all other baby bottles. I feel like you could almost put them in your bra, and voila- boobs! But in all seriousness, these bottles were clearly designed with the breastfed baby in mind. They're designed to empty like the breast.
As we all know, breastmilk is liquid gold. Anyone who has ever said not to cry over spilled milk clearly has never pumped breastmilk and then spilled it. One of the biggest complaints with this bottle is that all the stars have to align for the bottle to seal correctly.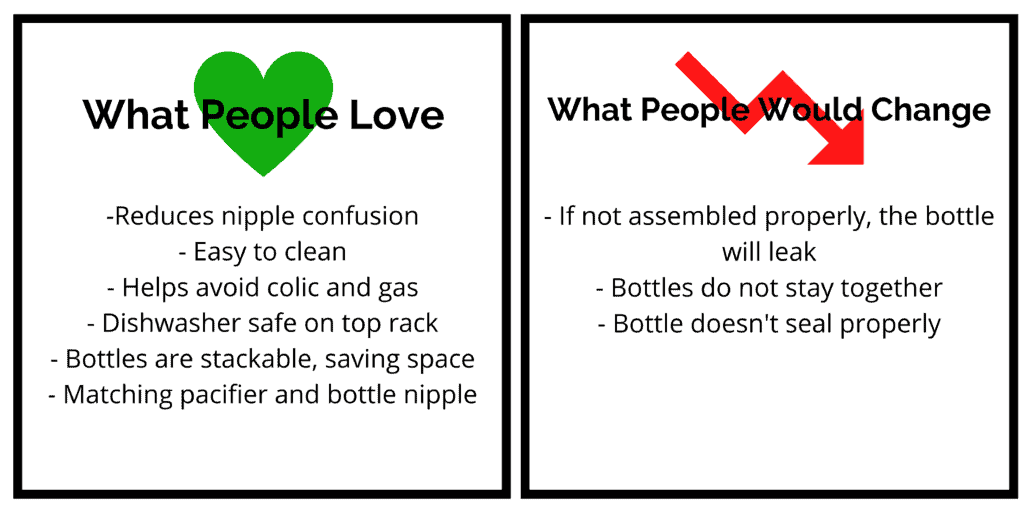 Check out these genius tips for how to safely store breastmilk!
What happens if my breastfed baby refuses the bottle?
If you find that your breastfed baby won't take a bottle, there are several things you can try. Make sure you took note of creating the ideal situation for introducing a bottle of breastmilk. If you've done all of those things, and your baby still won't take a bottle of breastmilk, I would suggest trying a different bottle. If your baby is taking a pacifier well, find a bottle with a nipple that most closely resembles that pacifier. The ideal window to introduce a bottle to a breastfed baby is between 3 and 6 weeks according to most lactation consultants.
Try to introduce the bottle when your baby isn't screaming because they're starving. Introduce the bottle when you know they should be getting hungry, but they're still happy. Make sure you're feeding them in a place they're used to eating.
Don't force the situation. Take a break and try again later. You don't want to create a negative association with the baby bottle for your baby.
Another thing to consider is your baby's latch. For some babies, a lip tie or tongue tie doesn't show up until the introduction of the baby bottle. If you suspect this to be the case, make an appointment with your pediatrician ASAP.
Breastfed Babies Who Refuse the Bottle May Need Time
For some breastfed babies, you just have to give them more time. You have to remind yourself that just a few short weeks ago, your sweet baby was in a warm space, with everything provided for them. Now they have to manage their own temperature, tell their body to get rid of waste, figure out how to sleep, figure out how to eat, and now you're wanting them to yet again figure out another new task of taking a bottle of breastmilk.
Just as you are going to take some time to figure out mothering, sometimes, breastfed babies just need time to figure out how to take a bottle. Don't give up easily.
MORE Helpful Breastfeeding Tips
The Best Cooler Bags for Transporting Breast Milk
The Best Nursing Bras for Breastfeeding Moms
The Best Nursing Tops for Breastfeeding Moms
How to Manage Breastfeeding and Pumping
How to Safely Store Breast Milk
The Best Bottles for Breastfed Babies
How to Quickly Increase Breast Milk Supply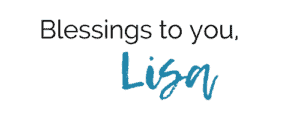 The owner of this website is a participant in the Amazon Services LLC Associates Program, an affiliate advertising program designed to provide a means for sites to earn advertising fees by advertising and linking to Amazon properties.
---