The 8 Best Pacifiers for Breastfed Babies
When you're ready to introduce the pacifier to your breastfed baby, you'll want to make sure you're choosing the right pacifier for your baby. Breastfed babies can have pacifiers, and knowing the best pacifiers for breastfed babies as well as when to give a baby a pacifier is key.
*This post may contain affiliate links, which means I receive a small commission, at no extra cost to you, if you make a purchase using this link. I only recommend products I love or would personally use.
What is nipple confusion?
Nipple confusion happens when a baby gets used to sucking on one thing, such as the breast, and then you suddenly give them a pacifier. They're used to getting milk from the breast, and then they're suddenly trying to get milk from the pacifier with no luck. Babies can become confused by this, and for some women and their nursing babies, it can become a problem.
Nipple confusion can happen in breastfed babies who are introduced to pacifiers or bottles before breastfeeding has been mastered. Thankfully, there are plenty of pacifiers designed with breastfeeding babies in mind. Here are some of the best pacifiers for breastfed babies.
What's the best pacifier for breastfed babies?
The best pacifiers for breastfed babies will depend on a variety of factors, and it's important to know what you're trying to use the pacifier for. Let's look at some considerations you should take when shopping for pacifiers.
Every pacifier I am going to show you will be suitable for a breastfed baby. Take a look at the details and see which pacifier will meet the needs of your breastfed baby.
How do I pick the right pacifier for my breastfed baby?
What: You'll notice there are two types of pacifiers here: latex and silicone. All but one are silicone, but I wanted to provide a latex option in case that was desired. Many people shy away from latex because it's often hard to know if your baby has a latex allergy early on.
When: As the parent, you get to choose when to give your breastfed baby a pacifier for the first time. It's recommended that you wait until 6 weeks before introducing the pacifier to a breastfed baby, but personally, I was able to successfully give my babies a pacifier between 1 and 2 weeks. It's truly up to you and what you think will work best for your baby. If you give a pacifier when your baby is a newborn, just keep an eye out for signs of nipple confusion.
How: Every baby is different in how long it will take them to accept the pacifier. Some babies take a pacifier right away without issue. Other babies may take a while, and you may need to try a different style of pacifier altogether. And then, there are some babies who just won't take a pacifier at all. Patience is the key!
How Often: You get to decide how often to offer the pacifier for your breastfed baby, As a breastfeeding mom, you always want to make sure you've offered the breast before the pacifier early on so that you aren't missing a hunger cue from your baby before providing the pacifier.
Why: Make sure you're confident in why you're giving your baby a pacifier. Not all babies need pacifiers, and not all babies will want to take a pacifier. Some babies even prefer their fingers to a pacifier and they use them to self-soothe. Are you using the pacifier to help the baby have something to suckle on after a feeding? Great! Are you using the pacifier to keep your hungry baby from screaming? Not so great. Make sure you know why you want to introduce the pacifier to your breastfed baby.
The Best Pacifiers For Breastfed Babies
The Best Breastfeeding Pacifiers with a Bottle System
nanabebe Pacifier
When shopping for a pacifier for your newborn, make sure you take a look at the nanobebe pacifiers.
One of the super convenient things about the nanobebe brand is that they make a line of products that match. Their baby bottles come with nipples that match their pacifiers. If you're going to be breastfeeding and pumping breast milk for a bottle, your baby will be able to easily transition between the bottle and the pacifier.
This pacifier, designed for breastfed babies, is made of 100% silicone, is BPA free, comes in a variety of colors, and can transition with your baby as they get older and need a larger size pacifier. The pacifier is designed to stay in your baby's mouth and comfortably fit against your baby's face. They're gentle on your baby's gums, and they are designed with a baby's oral development in mind.
I also want to mention they have a 100% satisfaction guarantee, which I always find to be key when shopping for a quality product.
Evenflo Feeding Balance Pacifiers
If you're using the Evenflo Feeding Balance bottles, you should really consider the Evenflo Feeding Balance Pacifiers.
The next pacifier for breastfed babies I want to share with you is the Evenflo Feeding Balance Pacifiers. They're made of 100% silicone, and they're free of BPA, Polycarbonates, PVC, and Phthalates. They're made to promote a natural tongue position and encourage babies to self-soothe and promote healthy sucking skills.
The cylindrical shape of the pacifier allows your baby to use the same tongue shape they already use for breastfeeding. They're lightweight and flexible which ideally helps your baby keep the pacifier in their mouth longer because they aren't working so hard. There are vent holes that are designed to help keep your baby's skin dry and the handle on the pacifier makes it easy for both mom and baby to hold onto.
A Common Hospital Provided Pacifier for Breastfed Babies
Philips AVENT Soothie® Newborn/Infant Pacifiers
The Philips AVENT Soothie Pacifier is the pacifier that was given to me in the hospital with every baby. It is made of silicone and is latex and BPA-free. They are dishwasher safe and can easily be sterilized. This pacifier is designed in a way that meets the American Academy of Pediatrics guidelines for pacifiers.
The orthodontic design meets the needs of a baby's developing teeth and gums. They are transparent, tasteless, and odorless. The unique design of this pacifier for breastfed babies allows you to put your finger in the pacifier which allows you to help your baby suckle correctly.
The Best Pacifier for Transitioning through Stages
MAM Baby Pacifier
These MAM pacifiers for newborns were the pacifier of choice for several of my babies. They come in a pack of 2 and have MANY different designs and colors to choose from. As your baby gets older, you can transition them through the sizing options with the last being 16+ months.
These pacifiers are made from silicone and are BPA and BPS-free. They're made with silky SkinSoft material and have a symmetrical shape that's appropriate for proper jaw and teeth development. A super convenient feature of this pacifier for breastfed babies is the case they come in. You can place a couple of drops of water in the case, put the pacifier in and close it. Place it in the microwave to quickly sterilize your baby's pacifier in just 3 minutes.
If this is the pacifier you choose, I HIGHLY recommend grabbing a pack of these pacifier clip adapters. They come in a pack of 10, which you may not think you need that many, but I managed to use every one of them.
The Best Lightweight Pacifier for Breastfed Babies
Tommee Tippee Ultra-Light Pacifiers
The Tommee Tippee Ultra-Light Silicone pacifiers are made of ultra-light silicone which makes them light enough to stay in your baby's mouth longer, so you aren't always jumping up to put it back in your baby's mouth. The pacifiers are BPA-free and have a silky-soft, skin-like feel and texture that offer a comfortable and familiar feel for babies.
The curved shield allows a comfortable fit for your baby's face, and the large holes allow for great airflow which minimizes moisture build-up that can cause skin irritation. They are easy to clean and dishwasher safe! There are several different color sets to choose from and they come in a pack of 4.
The Best Pacifier for Color Choices
Itzy Ritzy Sweetie Soother Pacifier
The ever-so-popular Itzy Ritzy Soother pacifiers are VERY popular among new moms. If you want fashionable newborn pacifiers, this is for you. With 18 color sets to choose from every pack of 2 pacifiers will give you new opportunities to suit your style. These pacifiers are made of silicone and are latex-free. They feature two vent holes for optimum breathability. The pacifiers meet ASTM safety standards and the handles on the pacifiers are also collapsible.
The Best Pacifier for Breast-Like Design
Tommee Tippee Breast-Like Pacifier
Unique in its design, the Tommee Tippee Breast-Like Pacifier is designed to feel like a breast and nipple inside of a baby's mouth. This silicone nipple is BPA and Phthalate-free, flexes and stretches like a woman's breast and nipple, which provides a soothing experience for your baby, helping to prevent nipple confusion.
The symmetrical silicone nipple allows the pacifier to be in the right position, no matter how it's placed in your baby's mouth. The base of the pacifier curves up and away from your baby's face, and the multiple holes allow great airflow for your baby's face to prevent irritation. The pacifiers won't hold stain or odor and they can be placed on the top rack of the dishwasher.
The Best Rubber Latex Pacifier for Breastfed Babies
BIBS Baby Pacifier
A very popular pacifier for breastfed babies is the BIBS baby pacifier. For over 40 years, the BIBS pacifiers have been a favorite pacifier that helps babies self-soothe by using their suckling instinct. These pacifiers naturally mimic the shape and soft material of a mother's breast. Each set comes with 2 pacifiers and you can choose from several colors. You can choose from 3 sizes (0 to 6 months, 6 to 18 months, and 18 to 36 months).
The BIBS pacifiers, made in Denmark, are made of natural, rubber latex and are 100% free of BPA, PVC, and Phthalates. It is recommended that you replace the pacifier every 4-6 weeks.
FAQ About Pacifiers for Breastfed Babies
Is it OK for breastfeeding babies to have a pacifier?
There are a lot of opinions when it comes to a breastfeeding baby having a pacifier. You should always talk to your doctor before introducing a pacifier. I made the decision to introduce a pacifier because I knew I was producing enough milk for my baby, but they were attached to me constantly. At any hint of nipple confusion, I strictly went back to breastfeeding and didn't re-introduce the pacifier until I was confident nipple confusion wasn't going to be an issue.
What is wrong with pacifiers?
Some people believe that pacifiers can cause harm to a baby's mouth, while others think it will ruin a mother's breastfeeding relationship with tier baby. The truth is that all good things in excess can become bad. If your baby CONSTANTLY has a pacifier in their mouth for years, this can obviously cause oral and dental problems. Equally as much, a breastfeeding baby can sometimes have nipple confusion when a pacifier is introduced. As a parent, you have to choose what you think is best for your baby.
What material is the best for pacifiers?
For the most part, this is a personal choice unless your baby has a known allergy. Silicone is often the most popular and tends to break down slower than a latex pacifier. Any pacifier should be replaced if you're questioning its integrity.
How do I introduce a pacifier?
When introducing a pacifier for the first time, you have to be patient, especially if your baby is very young. It may take a while for them to be able to hold the pacifier in their mouth alone. Also, just because one type of pacifier doesn't work for your baby doesn't mean your baby won't take a pacifier. Some babies need to try a variety of pacifiers before finding the one they like best.
When should you give a breastfed baby a pacifier?
It's really up to you. Some people say a baby should be 6 weeks old before introducing a pacifier. I introduced my breastfed babies to pacifiers as early as 1 week and we never had an issue. You need to closely monitor your baby for nipple confusion and do what's best for you and your baby.
What are the benefits of using a pacifier?
For many breastfeeding moms, the biggest benefit to using a pacifier is that their baby isn't using them as a pacifier. Breastfeeding is such a tricky thing and every baby is different. What worked for your first baby may not work for your fourth baby.
Pacifiers offer a level of security for babies because they have a natural desire to suck on something. For many breastfeeding women, babies often want to be on the breast for most of the day. Offering a pacifier allows the baby to meet their desire to suckle without being attached to the breast.
Pacifiers can also help reduce the risk of SIDS (sudden infant death syndrome). With a pacifier in their mouth, a baby often sucks on the pacifier reducing the chance of them falling into a potentially dangerous deep sleep.
Ultimately, it's up to you when and how to introduce a pacifier to your breastfed baby. Without a doubt, these are the best pacifiers for breastfed babies. I think it's important that every breastfeeding mom make the decision that best meets her and her baby's needs.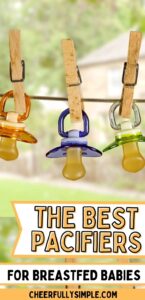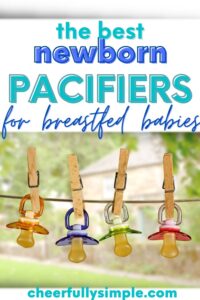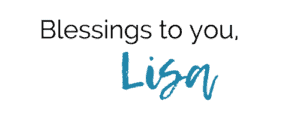 The owner of this website is a participant in the Amazon Services LLC Associates Program, an affiliate advertising program designed to provide a means for sites to earn advertising fees by advertising and linking to Amazon properties.
---