15 Stocking Stuffer Ideas for Toddlers and Preschoolers
The Christmas season is upon us and it's time to start preparing your stash of great gifts and stocking stuffers for your toddlers and preschoolers.
If you're looking for some great stocking stuffer ideas for toddlers and preschoolers, I have done all the work for you!
All you have to do is search through and find something you know your kiddo(s) will love, order and be done!
The links I am giving you are for Amazon. We have Amazon Prime, and we love so many things about it.
The thing we love the most is free 2-day shipping. I don't always have the time to load the kids in the car, drive 30 minutes to the store, get the kids out, grab what I need, put the kids back into the car, drive 30 minutes home, unload the kids out of the car, and be done.
Phew…. That made me tired just typing it. Ha!
Hopefully, this list will be all you need to get your Christmas shopping started off with just the click of the mouse. 
*This post may contain affiliate links, which means I receive a small commission, at no extra cost to you, if you make a purchase using this link. I only recommend products I love or would personally use.
We bought this recently for our toddlers and they LOVE them!
They are colorful, magnetic and numbered, so there are plenty of things to talk about and teach them. They are great for water play, but they can also be used as play boats in general.
The magnets are very magnetic and attract and detract from one another well. They could easily be taken out of the box and placed into a stocking for your toddler or preschooler.
It seems like Magna-Tiles are all the rage right now. And for good reason! Although they are recommended for kids ages 3 and up, there is so much learning that can be done with this toy. You can work on teaching your kiddo shapes, counting, colors, building and so much more.
They are a little pricey for a stocking stuffer, but they are sure to be pleased with this gift!
This is one of the gifts we have for our kids this year and I think I may be more excited than they will be!
We have a couple of sets of these that our kids LOVE to play with. They are great for the bathtub but they can also be used as a pool toy outside in the summer, or just used as a general play toy in the playroom.
We work on letter identification, color identification, and identify the letter of our first names. This would be a great stocking stuffer idea for your toddlers!
Related Post: How to Be a Better Mom to Your Toddler
I think all kids love Play-Doh.
It's important that your kids know not to EAT the Play-Doh, but once they're past that age and stage, the sky is the limit with Play-Doh.
Play-Doh is a fun way to interact with your kids. You can encourage them to use their imaginations as they explore colors, textures, and shapes.
We have an entire tub of different cookie cutters that our kids love to play with. The small containers of Play-Doh are the perfect size to fit into your toddlers stocking!
I am a HUGE fan of Melissa and Doug Products. If you haven't noticed, I like to find things that my kids will enjoy playing with, but also that will teach them something.
The Melissa and Doug products we have are fabulous!
These Water WOW! Books include a water pen that your kids use to color the pictures in the book. The water pen will then begin to slowly reveal the picture underneath.
The coolest part as a parent is that there is MINIMAL if any mess involved and this toy can be used OVER and OVER AGAIN! These are great for traveling with your kids as well!
If you had an Etch-a-Sketch growing up as a kid, then you likely spent countless hours drawing on it.
There is something about drawing and using creativity that is good for everyone. Even if you aren't good at it, it's still good for you.
Kids need the chance to just be kids and drawing is an awesome outlet for their little creative minds. This is a great Christmas stocking stuffer for the toddler or preschooler in your life!
Related Post: 10 Ways to Stretch Your Christmas Budget Starting Today!
This is a fantastic stocking stuffer for the little animal lover.
Teaching kids how to identify things that are alike at a young age is super powerful for their growth and development later on.
As they begin to learn to match, they build up their confidence in their ability to learn, and that is huge. Another way we like to use games like this is to work on learning all of the animals and their sounds. These cards are the perfect size to fit in a Christmas stocking.
It doesn't matter if you have boys or girls, dinosaurs are timeless and cool. They are a creature that once roamed the earth, and there is so much to learn about.
Sure, their names may be hard to pronounce, but there are so many special characteristics about each one that makes them unique. I think dinosaurs are great teachers when it comes to teaching kids that being different and unique is super cool! These will fit nicely in your preschoolers Christmas stocking.
For little girls, there is something special about your first baby doll. You take care of it as though you're its momma and you love it as much as a toddler can.
The fantastic thing about this baby is that it's washable. So many of them aren't and that makes it tough because kids make messes.
Imagine the look in your little one's eyes as they pull this out of their stocking on Christmas morning!
Funny story! We found one of these in our rental van while on vacation. It happened at the perfect time too when our youngest was throwing a fit.
Needless to say, it entertained until we arrived at our destination. It has lights, sounds, and PLENTY of buttons to push. It's the perfect size to fit in a stocking for Christmas!
I think every kiddo needs a couple of sets of basic flashcards. They can learn things like numbers, letters, colors, shapes- the basics. Although these might not be your kiddos favorite gift on Christmas morning, you'll get hours worth of learning and fun out of them in the long run.
It's a great indoor activity to do with your kiddo by teaching them some basic preschool concepts.
Related Post: The PERFECT Christmas Gifts for Teachers
Not everyone needs to have a play kitchen to have play food.
For Christmas this past year, we did buy our kids a play kitchen and we bought this play food set to go with it.
THEY LOVE IT!
Now, do they need the kitchen to play with the food, clearly not? It has been a great way to teach our kids about the different kinds of foods and how to prepare them. Throw a couple of them in their stocking, or even better yet, make a scavenger hunt to find them all!
Every little girl needs a purse and accessories. And this has it all! Lipstick, sunglasses, makeup, car keys, a phone, and much more.
If your little diva needs to release all of her sass, this is a great Christmas stocking stuffer for her!
For the little man in your life, this Matchbox cars gift set is sure to please.
Every little boy loves to have his very own set of Matchbox cars.
Each is unique in its features and colors.
If you have more than one little guy in your life, this box can be shared between several stockings!
I'm going to round out our list of awesome Christmas stocking stuffer ideas for toddlers and preschoolers with this personalized name puzzle!
There is something SUPER special about receiving a gift with your name on it. This is an awesome puzzle, that also gives your kiddo the chance to learn how to spell their own name!
This list of stocking stuffers is going to be hard to beat! As a mom of a couple toddlers and preschoolers, I know what types of things you're likely looking for and I compiled a simple list for you to explore!
I have no doubt you'll pick something great and your kiddo will be super excited with what they find in their Christmas stocking this year!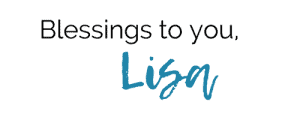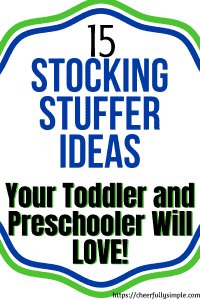 The owner of this website is a participant in the Amazon Services LLC Associates Program, an affiliate advertising program designed to provide a means for sites to earn advertising fees by advertising and linking to Amazon properties.
---