Must-Know Family Road Trip Tips and Tricks
When planning for a family road trip, you try to think of everything.
Where and when should we make a pit stop? Should I pack food or will we stop at a restaurant to eat? Should I pack games, toys, books, and other kid favorites to occupy the children while traveling?
What kind of snacks is ideal for road trips?
And the list goes on.
As a mom who loves to travel, I have some great family road trip tips to help make preparing for a family road trip easier and more enjoyable. Forget the stress and let me help!
*This post may contain affiliate links, which means I receive a small commission, at no extra cost to you, if you make a purchase using this link. I only recommend products I love or would personally use.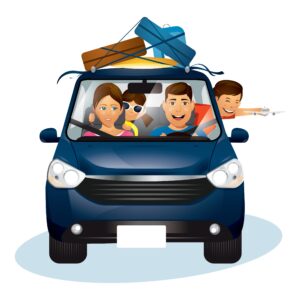 Road Trip Snacks and Drinks for Kids
Without a doubt, one of the most important parts of preparing for a family road trip is to pack snacks. When we are making a long driving trip, I try to make sure I have a snack for each hour of the trip. That doesn't mean we will use all of them, but I at least have them if necessary. I also try to pack snacks I know they love, and maybe a couple of new snacks they have never had before. Here are some of our favorite snacks to pack for a road trip:
You'll want to make sure you pack a travel cooler for any snacks or drinks that will need to be kept cold.
Read Next: The Best Educational Preschool Apps
Road Trip Activities for Kids
I can promise you that your child likely has the attention span of a fly. At least that feels like the way it is with our kids. I feel like I am CONSTANTLY working to find something to keep them occupied. I know this gets a bit easier as the kids get older, but if you're traveling with toddlers, then please heed this advice: pack A LOT of THINGS. And by things, I mean, books, toys, crafts, games, music, etc. Pack anything that is easy to grab and pass around the car. One of my favorite family road trip tips for traveling with kids is to have something "new" for them each hour. We had a few new toys for each of our kids for the duration of the trip there and back. DON'T feel like you need to spend a fortune on these things. Some of my favorite toys to pack for road trips are:
Random Family Road Trip Necessities
Without a doubt, something crazy will happen on your family road trip. Just know ahead of time, you likely WON'T be prepared for said event, but you can at least TRY. Here are some of the things I always have in the car when going on a road trip with kids:
Read this next: What to Bring When Flying with a Toddler
Family Road Trip Pit-Stops
If you're going to be taking a road trip with kids that's going to be more than 2 hours, you'll want to play some fun pit-stops along the way. These pit-stops don't need a lot of planning ahead, they are more of an opportunity for your kids to expel some energy. This will make the car ride easier, and with any luck, they'll be tired enough to take a nap for the next part of your drive. Some of our favorite things to do along the way are to find a park with play equipment, find a restaurant that has a play area, a children's museum, a rest stop with room to run around, or anything that is going to interest our kids and help them use their bottled up energy.
Things to NOT Forget When Packing for a Family Road Trip
Taking a family road trip will be an adventure. Things will go wrong, but so many other things will go better than you ever could've imagined. Don't be afraid to try something new. You'll create awesome family memories on your road trip.
So, whether your kids are younger or older, my #1 family road trip tip is to take the trip.
The owner of this website is a participant in the Amazon Services LLC Associates Program, an affiliate advertising program designed to provide a means for sites to earn advertising fees by advertising and linking to Amazon properties.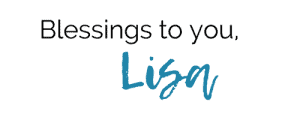 ---