The Best Baby Furniture for New Parents
If you're a new parent or soon-to-be parent, you're probably starting to think about what baby furniture you'll need for your nursery.
One of the most important pieces of furniture for a nursery is your baby's crib. It's key to choose a crib that is safe and meets all of the latest safety standards. Other important nursery furniture pieces are the dresser or chest of drawers, a changing table and a nursery rocking chair.
Even if you're planning a minimalistic nursery, your baby will need a place to sleep, and you'll likely want a place to store their clothes, blankets, burp cloths, and extra sheets.
Here are some helpful tips for shopping for nursery furniture, as well as the best baby furniture for new parents!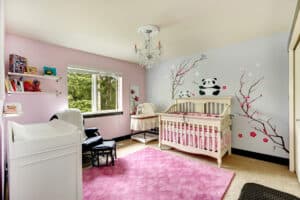 *This post may contain affiliate links, which means I receive a small commission, at no extra cost to you, if you make a purchase using this link. I only recommend products I love or would personally use.
Things to Consider When Looking for Nursery Furniture
Type of Nursery Furniture You Want/Need
As I mentioned before, there are really only two pieces of nursery furniture you need for a baby- the bed of course, and then a place to store their things. And believe me, babies have lots of "things".
Some people want more than just that. They want a changing table, a rocking chair for the nursery, a bookshelf, and more.
That's totally cool. What's best for one isn't best for all. But you have to know what YOU want.
You can buy the furniture pieces separately, or as a set.
Crib Safety
Now that we know what we're looking for, we want to find the safest crib for your baby.
Again, with so many on the market, it's hard to choose.
What you'll likely discover pretty quickly is that most of the cribs are made the same way. No longer do the sides of the crib move, and as long as you place the crib away from anything the baby could reach, just about any crib option should serve you well.
Here are some helpful crib safety tips and how to make your baby's room safe!
Wood Grain Color
If you're a design guru, you'll be glad to know that like all other furniture, nursery furniture comes in a variety of shapes and COLORS.
Everything from cherry to white to black. If you have a preference, you can typically find what you're looking for.
Crib Size
As far as the crib mattress goes, the size doesn't vary. It's kind of one-size-fits-all. There are however different firmness features depending on your baby's age so keep an eye on that.
But, the crib furniture itself is a different story. A crib can be as simple as basic pieces of wood put together, but can also have intricate design detail on them. Really, it's all about how much space you have, and what your personal preference is.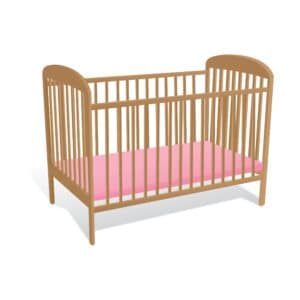 Length of Use
Before you decide what
the best nursery furniture is for you, you need to decide how long you plan to use it. For instance, most of the cribs have a conversion option, which is typically slightly more expensive up front, but you'll save in the long run.
For instance, we bought a convertible crib because it will last our child forever. It converts from a crib all the way to a full-size bed.
Until they're married, this is sure to suffice.
What i

s

"Necessity"

in t

he Baby Furniture World?
This is a great question, and the answer is going to be different for everyone.
For some, having a changing table is a baby necessity. For us, it wasn't.
Some people want the entire nursery furniture set, while others just want the crib.
You get to choose if you want to purchase your baby furniture as a set or if you just want certain pieces.
What's Your Budget?
Eeek! The dreaded budget conversation.
Now that we've talked about all the fun detail questions, you need to sit down and determine a realistic budget.
Babies are expensive!
Unless you're buying all used baby equipment, which only a few actually do, you'll easily be spending several thousands of dollars just to equip your house with the needed baby gear.
Set your budget before you begin your baby furniture search.
Overall Best Nursery Furniture Set
The biggest benefit to buying a nursery furniture set is that it has everything you need and you aren't trying to find matching pieces. It has one price and that's it.
Delta Children Baby Furniture
In all of the research, I did when I was searching for the BEST nursery furniture, the Delta Bentley S Series was the best. I loved how durable and safe it was, that it was convertible, the color, ease of putting it together, and the reputation of the company. I personally own this furniture and would recommend it.
First, let's take a look at the Delta Bentley baby crib. This crib is VERY sturdy, has held up well with all my kiddos, and is a convertible crib. Once your baby needs a toddler bed, you use the conversion kit to make that happen. Then it also converts into a full-size bed, which makes it incredibly versatile and a good furniture investment.
This crib comes in 3 colors: black cherry espresso, chocolate, and white.
The next piece of nursery furniture I would recommend is this Delta Bentley dresser. It is really easy to put together and has 6 drawers that are easy to slide in and out. The dresser is sturdy and it's where we put our changing pad. It comes in black cherry espresso and white.
The last piece we bought was the changing kit. It is a simple piece of wood that fits between the wall and the dresser and it holds your changing pad.
If you prefer a traditional changing table, they have that too!
I am the type of girl who likes options. And as you can see, there are lots of them. You can choose between a variety of colors, a variety of nursery furniture layouts based upon the furniture available, and a variety of styles.
All-in-One Complete Nursery Package Set
Delta Children Archer 7 Piece Nursery Set
Just like the Serta set, Delta doesn't disappoint. If you want a one-stop-shop for your nursery furniture, look no further.
This Delta baby furniture set comes with the convertible crib, toddler rail, dresser with changing table topper, changing pad, crib mattress, and glider chair. And it all MATCHES.
Guys, one of the hardest parts of decorating any room is to find furniture that matches. This is done for you! This furniture set is a dark chocolate and cream blend.
Convertible Cribs
Graco Benton 4-in-1 Convertible Crib
This Graco Benton 4-in-1 convertible bed will last your child for their lifetime if need be. It converts easily between a baby crib, toddler bed, day bed, and also a full-size bed. You can choose to just purchase the crib, or you can choose to purchase the crib with the addition of a built-in changing table at the end of the bed. The changer includes several drawers for added convenience.
The crib has 3 different height options that allow a safe sleeping environment as your child gets older and helps them be safe while sleeping and awake. When purchasing this infant convertible crib, you can choose from 5 different color choices, one of which is sure to match your nursery decor.
Davinci Union 3-in-1 Infant Crib
If you like the look of a classic crib, but you like the functionality of a convertible crib, this Davinci Union Convertible baby crib is going to be your winner. The appearance is that of a classic crib, but it's functional like a convertible crib. This 4-in-1 crib converts between a baby crib, toddler bed, day bed, and full-size bed when needed. It comes in 6 color choices and the crib mattress can be placed at 4 different height settings to meet the safety needs of your growing baby.
Delta Children Canton Convertible 4-in-1 Crib
The crib we have is Delta brand and incredibly similar to this Delta Canton Convertible Crib. The only difference is the leg design. I have loved everything about our crib. It was easy to put together and I was confident our kids would be safe in it.
The awesome part about the crib is that you can convert it 4 different ways. You do need to make the additional purchase of the conversion kit, but then you'll have everything you need to convert between a baby crib, toddler bed, day bed, and full-size bed. You can choose from 5 different colors and the mattress has 3 different height adjustment levels.
As an added bonus, the Delta company donates a portion of its proceeds towards improving the lives of children. You can also purchase the matching changing table too.
When to Buy a Crib During Pregnancy?
Now that you know how to choose baby furniture, when should you buy it? My honest opinion- whenever you want!
If you're in a financial situation where you can afford it, then do it. If you want to wait and see if someone will give it to you as a gift at a baby shower, then by all means wait.
We bought our nursery furniture when I was about 28 weeks pregnant. We still had plenty of time, but I felt like I was far enough along in my pregnancy that it was reasonable to set up a baby room.
Find the Baby Furniture that Suits You
There are a lot of baby furniture brands out there, a lot of places to buy baby furniture and a lot of baby furniture options. Without a doubt, your first priority should be safety. From there, it's completely up to what designs, color, and what types of baby furniture you want and need for your nursery.
Buy what is going to make you happy when you walk into your baby's nursery. Find the baby furniture that brings a smile to your face and makes you feel at peace when you're in there. That first couple of weeks can be stressful and exhausting. Create a baby nursery that you can rest and relax in.
I hope I've given you some advice that has helped narrow down your choices and decide on the best baby furniture for your new baby.
More HELPFUL Baby Stuff
Small Rocking Chairs for a Nursery
Minimalist Baby Registry- What Do You Need?
When to Start Buying Baby Stuff
10 Things to Have Before Baby Arrives
7 Baby Items You'll Use Into Childhood
The Best Baby Travel Systems for First-Time Parents
Fun Baby Shower Songs for a Great Party!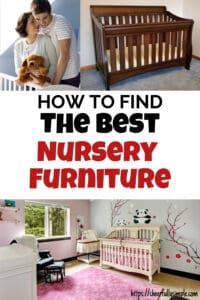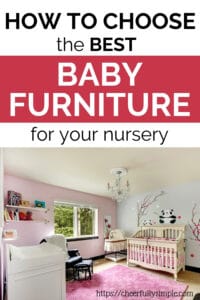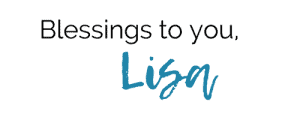 The owner of this website is a participant in the Amazon Services LLC Associates Program, an affiliate advertising program designed to provide a means for sites to earn advertising fees by advertising and linking to Amazon properties.
---