Cool Baby Stuff for Dads
Dads play an awesome role in bringing a new baby into the world.
Obviously, we know the role they played in actually making the baby (cough, cough), but dads are so special in the role they'll have in the life of their new baby.
In most circumstances, everyone focuses on showering the new mom for everything she endured as she brought new life into the world. And honestly, they should, because pregnancy and birth are no joke!
But, there are some incredible dads who have loved and supported the new mom in EVERY way possible, and for that, they should be celebrated.
There is some really cool baby stuff for dads! Here are awesome gifts for new dads and also thoughtful gifts for dad's first Father's Day!
*This post may contain affiliate links, which means I receive a small commission, at no extra cost to you, if you make a purchase using this link. I only recommend products I love or would personally use.
Best Baby Gear for New Dads
Baby swaddle
As a new dad, it can be really hard to figure out what your crying baby wants or needs. A lot of babies like to be swaddled, but wrapping a baby in a swaddle is an art. A great gift for a new dad is a Swaddle Me baby swaddle. With a few moves, your baby can be resting comfortably in a swaddle and the new dad will be confident in calming your new baby.
Baby shusher
Another great tool to put in a calming kit for a new dad is the Baby Shusher. This sound machine mimics the sound of an adult shushing a baby, creating a calming environment for sleep.
Baby carrier for dad
I firmly believe every parent needs to have a baby carrier. It's great for babies because they love being up close to you where they can hear your heartbeat, feel your warmth, and experience your breathing. This LILLE baby carrier is a great baby carrier for new dads.
Hiking baby carrier
When I was looking for cool baby stuff for dads, I felt like one of the best new dad gifts for someone who likes the outdoors would be one of these Clevr Hiking Backpacks. They're great for anyone who loves to be outdoors, and it's a great way for a dad to take their baby along on adventures.
HSD dad diaper bag
I have a very popular post about the best diaper bags, and one of the most purchased diaper bag backpacks is the HSD Dad Diaper Bag. It is waterproof, carries everything you need for a baby and it has a tactical appearance making it a great diaper bag for a new dad.
Jogging stroller
One thing I have learned about babies is that they LOVE to ride in the stroller. It seems to be very soothing for them. A jogging stroller is a great gift for a new dad! It will give him another option when trying to calm a screaming baby.
Lightweight stroller
If jogging isn't his thing, you should consider a lightweight stroller for easy strolls. This lightweight baby stroller is a great gift for dads because it folds up and travels easily. It will likely be something everyone will use, but it makes a great Father's day gift for a first-time dad.
Bottle warmer
Until writing this, I didn't think about a bottle warmer as a gift for dads, BUT I think anytime there's a potential for a stressful situation, having a quick remedy is a must. While you're away, a bottle warmer will help the new dad make a bottle more quickly.
Most Thoughtful Gifts for New Dads
Travel coffee mug
It's no secret that babies can ruin your sleep. Help out the new dad by gifting him a personalized Contigo travel coffee cup.
Books for dad to read to baby
I love seeing new dads read to their new baby. Here are some of my favorite books for new dads. The first is Good Night, Gorilla. Everyone should be sleeping in the zoo, but not everyone is asleep. Can you guess who? The next book is The Berenstain Bears: We Love Our Dad. This is a fantastic book to give a new dad on his first Father's Day! If he has a great storytelling voice, make sure you snag Bear Snores On.
If you're looking for a book about caring for your new baby, give dad the Happiest Baby on the Block. This book shares some fantastic tips for helping to soothe and calm a fussy baby. Another book for a new dad is The New Father: A Dad's Guide to the First Year. This book will help new dads out by guidiong them through the first year of development month by month so they can better understand all of the different changes happening with their new baby.
Digital camera
One thing we bought when we had our first baby was a quality digital camera. This Canon digital camera is a great way for the new dad to capture the fun moments of being a dad. With so many WiFi and Bluetooth capabilities, this Canon digital camera makes a very thoughtful gift for a new dad.
Willow tree new dad
Maybe the new dad you're showering love on is more of the sentimental type. This Willow Tree New Dad figure depicts a new father holding his new baby for the first time.
Dad picture frame
Every new dad needs a picture frame for a picture of him and his new baby. This Rustic daddy and me picture frame makes a great gift for a first-time dad.
Best Shirts for New Dads
The dad hoodie
Dad's are super proud of the new little humans they created. Celebrate the new dad with a fun Dad hoodie!
Matching dad and baby shirt
It's the cutest thing ever to see a new daddy and baby duo. Mark this memorable occasion with a daddy and me shirt set! This is just one of the MANY sets you can buy on Amazon, so be sure to go check out all the other options too
Team baby onesie
So many dads LOVE sports, and usually have a favorite sports team! One of the cool baby gifts for dad is a special team onesie.
There really is a lot of cool baby stuff for dads! If you know an awesome new dad, you can't go wrong with any of the first Father's Day gifts shared here! Happy shopping and congratulations on the new baby!
MORE Helpful Baby Stuff
Best Travel Systems for First-Time Parents
When to Start Buying Baby Stuff
Best Baby Furniture for New Parents
How to Prepare for Going Back to Work After Having a Baby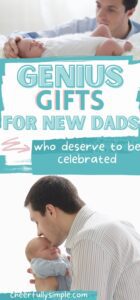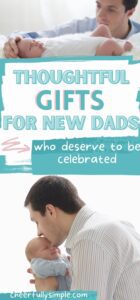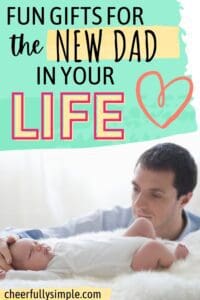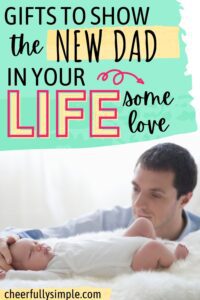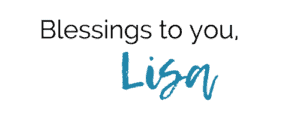 The owner of this website is a participant in the Amazon Services LLC Associates Program, an affiliate advertising program designed to provide a means for sites to earn advertising fees by advertising and linking to Amazon properties.
---