The Best Diaper Bags for Two Kids
When you add a second kid to your family, you quickly realize that your first diaper bag is no longer big enough, and you need the best diaper bag for 2 kids and all their "stuff".
All the baby needs things, all the toddler needs things, and of course, you need all of the things that were once in your purse.
Thank goodness, there are plenty of amazing, functional, and cute diaper bags to meet everyone's needs. Here are some helpful reviews of the best diaper bags for two kids. Affordable diaper bags with storage, durability, functionality, and more.
*This post may contain affiliate links, which means I receive a small commission, at no extra cost to you, if you make a purchase using this link. I only recommend products I love or would personally use.
Best Diaper Bag Overall:

If daddy is often carrying the diaper bag, this is one of the best diaper bags for two.
One thing about this bag is that they make a bold claim that this bag is big enough for everything you need for two kids. That's important to note. Not all bags are going to make that claim. This one does.
Let's start with the front top zipper pouch. This is the perfect place to store your baby wipes, so they are easily accessible when you need them
The large front zippered pouch is amazing storage space. This is the perfect storage space for things like baby teething toys, infant pain medication, diapers, a small tube of baby lotion, diaper cream, and more.
The inside of the bag opens up completely with a zipper that lines the entire outline of the backpack. And, the back part of the backpack is made of breathable mesh, great for extended travels. If you've ever done them, you know that your back can become warm and sweaty quickly, especially if it's warm outside.
On each side of the bag, you'll find two insulated pockets perfect for sippy cups or baby bottles.
Inside the bag, there are 3 plastic hooks that would be ideal for your keys, a coin pouch with chain, or even an extra pacifier clip.
You'll also find a pouch specifically designed to store your small laptop/tablet, or you can put your hydration bladder in there with easy access on the outside.
There are stroller straps at the top of the bag which is an awesome functionality feature because all you have to do it attach it to your stroller.
The shoulder straps on this bag are padded, making it comfortable to use for long periods of time to help disperse the weight of the diaper bag, there is a waist strap as well as a chest strap. This isn't the norm for diaper bags but is a great feature for anyone who enjoys activities such as hiking or traveling for long periods of time.
On the back of the backpack, there are two large straps that are perfect for hanging your diaper bag backpack on the handle of a piece of luggage.
There is a large diaper changing mat included with this diaper bag backpack which adds a level of convenience.
Because of the nature of the purpose of this diaper bag for two kids, it has been tested beyond the normal measures of a traditional diaper bag. Members of the United States Military have tested this bag and it has sustained itself for the duration of their testing. So, in terms of durability, you likely won't come across a diaper bag more durable than this one.
When you need to put the diaper bag down, there are 4 hard rubber feet on the bottom of the bag to keep it from ever actually touching the ground.
The diaper bag itself is made from durable, waterproof polyester.
From all of the reviews I read, the company is quite impressive with any customer service needs you may have!
Of all the products reviewed here, this diaper bag backpack has the highest rating of them all on Amazon which is why I am putting it at the top of the list of the best diaper bags for two kids.
Best Diaper Bag for the Cloth Diapering Mom:
This cute diaper bag for two is packed full of storage space.
The large main space inside the diaper bag has 7 organizational pockets that are great for storing things like pacifiers, teething toys, and the like. One of the 7 is a zip pocket, while the others are all slip pockets.
This diaper bag comes with a zip-out changing pad which is always convenient as a busy mom on the go.
It can be carried in two different ways which are always important for a diaper bag because as busy moms we are often carrying the diaper bag in a variety of situations.
A trip to Disney is going to likely warrant wearing it as a backpack, whereas for the day-to-day, it may be easier to use the crossbody strap.
If you are a cloth diaper mom, this bag has plenty of room to store a day's worth of cloth diapers, as well as room to store them in your wet bag.
Best Diaper Bag for the Mom of Messes:
As a mom, you know that messes happen. And often messes involve liquids that sometimes aren't easy to clean. The Hafmall Diaper Bag Backpack is water-resistant on both the inside and outside! A win for mom!
The diaper bag is made of durable polyester and strong zippers which is setting you up for the great potential of being able to use this diaper bag for the duration of your diaper bag years.
There is one main compartment inside the diaper bag, as well as 13 separate pockets which include a wet clothes pocket (perfect for leaks or accidents), a tissue pocket (great for runny noses), as well as all the other items your baby or toddler will need.
The insulated pockets in the bag can keep liquids cool or warm for a few hours at a time.
When it comes to functionality, this diaper bag for two kids has 3 options. You can wear it as a backpack, carry it by the handle on top, or messenger bag (perfect for hanging it on the stroller- D rings attached).
There are 4 different colors to choose from, which is perfect if you need something not so feminine if dad is going to be taking equal ownership of the diaper bag.
The Hafmall backpack is roomy enough for two kids and a couple of things you'll need to throw in for yourself, making it one of the best diaper bag choices.
Shopping for your new baby? Here are the best infant travel systems of the year!
A Diaper Bag, But Not:
This is a diaper bag unlike any I have seen. It seriously looks NOTHING like a diaper bag in my opinion, which is how it made my list of the best diaper bags for multiple kids!
So, for the mom who doesn't want to feel like you have a diaper bag in tow, this is the best diaper bag for you!
Let's start with the outside storage on this diaper bag. You have a small zip pocket on the flap, perfect for your keys, a baby pacifier, or your cell phone. There are two side pockets for easily accessible storage. You also have a zip front pouch as well that as a pocket inside for secure storage of items such as your phone or keys.
The top of the diaper bag opens up using a drawstring which is the best way for you to have access to everything inside without feeling like you can't see everything.
As far as your options for carrying this diaper bag, you can carry it by the handle at the top, or you can wear it as a backpack.
There are two comfortable straps on the back of the bag for use as a backpack. Many users agree that this bag is comfortable to wear, even for long day trips.
There are two insulated bottle pockets for you to store bottles or sippy cups depending on the needs of your children.
The fabric is durable and withstands wear well.
The bag has metal hardware, adding a chic appearance to this diaper bag, as well as faux leather details. On the bottom of the bag has metal feet so that the bag itself never actually has to touch the ground.
As far as functionality goes, this bag is great for the on-the-go mom of two kids in a stroller because it can hang neatly on the handle of a stroller with clip-on stroller straps!
I always think it's an added convenience for parents when diaper bags come with a changing pad, and this bag does!
If you are a breastfeeding mom, you can easily store a breast pump inside this diaper bag backpack.
If you are a cloth diapering mom, it is possible for you to fit a couple of cloth diapers in the bag, but you likely wouldn't have enough room for a day's worth along with the wet bag.
Most importantly, people rave about how much room is in the bag to carry enough stuff for even 3 kids and still have room for the handful of things you have as a mom.
This is one of the best diaper bags for moms who don't want to carry a "diaper bag".
Diaper Bag But Not a Backpack:
One of the few non-backpack diaper bag options I would put on my best diaper bags for two kids list is this messenger bag from Columbia.
There are 4 zippered pockets on the outside. It comes with a changing pad included which is always helpful.
There is a side zip pocket on the outside which is insulated for easy access to bottles.
The inside of the bag is very large and does offer pockets for storage.
If you find yourself in need of your laptop or tablet often, this diaper bag is suitable for carrying a small laptop with you, eliminating the need for another bag.
Best for the Lover of All Things Accessories:
If you are a lover of accessories, this is the best diaper bag for you!
The Diaper Bag Travel Backpack for Women comes with the backpack, as well as 4 additional accessories for your organizing pleasure.
Accessories include a large and medium side storage cube, a drawstring pouch, and a changing pad.
The diaper bag is designed with the mom of multiples in mind because there is plenty of room. The organizing set makes it super easy to keeps things separate and organized making it easy to find what you need.
If you need to bring your laptop (up to 15") with you, there is a padded pocket designed just for laptops inside the bag.
One awesome feature of this stylish diaper bag backpack that you don't find on many others is a sleeve designed to go over the handle of luggage. That way you can stow your diaper bag right on top of your luggage for easy travel.
When it comes to stroller functionality, there are detachable straps you can use to attach the backpack to your stroller handle.
The outside of the diaper bag is made of water-repellent nylon, making it great for easy cleanup should a spill arise.
One thing that is interesting about this diaper bag is that some people use it as a backpack. They no longer have kids who need to have diapers, wipes, toys, and things of that nature, but they love this backpack so much they use it for themselves!
Smaller Than Most, But Functional for Two:
Unlike any of the other diaper bags I have come across, the style of this diaper bag is completely unique to Miss Fong.
The appearance of this diaper bag reminds me of a cooler we had growing up. There are several zippered pockets on the outside of the bag for quick and easy storage.
There is a changing pad included with this diaper bag so you never have to worry about forgetting it at home.
The bag is made of 100% waterproof nylon which is great for a variety of weather situations, but also for easy cleaning.
There are insulated pouches designed to keep a drink cold and warm- great for bottles and sippy cups.
You'll find a stroller strap included as well which is great for venturing out with your kids and having to try and struggle to access the things in the backpack.
So long as you purchase the nylon version, the bag is washable. If you find that your current diaper bag is always dirty, this is the option for you. In all the bags I researched, there were no other bags that were highly rated and washable.
Although this diaper bag for two can fit a decent amount of stuff inside, I don't personally feel like it's one of the bigger diaper bags on the market. But, if you're looking for something reasonably large for two kids' stuff, this is a great option for you!
One recommendation that was worth mentioning is that putting too much in the outside pockets begins to crowd the inside, so be mindful of that.
Best Diaper Bag for the Fashionista Mom of Two:
For the fashionista, you will love the Itzy Ritzy Diaper Bag Backpack in Posy Pop! This adorable diaper bag backpack features 17 pockets- 12 inside and 5 outside. The two side pockets outside are insulated and perfect for keeping a bottle or sippy cup cold or hot. There is an outside pocket for your valuables, as well as a bonus mom pocket for things like your phone and keys.
When it comes to functionality, you can wear the diaper bag as a backpack or you can carry it by the handle on top. The bag also comes with stroller straps which are super convenient.
There are rubber feet on the bottom so that when you set your bag down, it will never actually touch the ground.
You won't have to worry about trying to remember the changing pad, because this bag comes with one. It also has "head" and "toes" written on it, so you can always use it in the same direction, ideally keeping germs at just one end.
One feature that I love about this diaper bag backpack and I think should come standard on all backpacks is that the large part of the bag unzips completely open. This is critical when you're trying to find the pacifier that you know fell into the great abyss that is the diaper bag all while your baby is screaming as you're waiting for your coffee.
If you are a busy mom who needs to have her laptop in tow often, this diaper bag backpack is suitable to bring a small laptop or tablet along as well.
Based on many reviews, this would certainly fit the bill for one of the best diaper bags for two kids.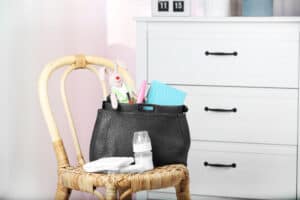 Best Diaper Bag for the Busy Chic Professional Mom:
For the busy mom on the go, and especially for any working moms who need to tow a laptop, this diaper bag is going to be the best diaper bag for two kids that will work for you.
First and foremost, the look of this bag is chic and professional. Great for the mom who is headed back to work. But, it's also appropriate enough for a trip into town to the grocery.
It has a padded laptop pocket inside the bag, as well as a USB port, and a power bank pocket. So, if your phone is dead and needs to be charged, you can hook it up inside the bag and not worry about it. Win!
There are two large pockets on the outside that can be used for a variety of things, but one baby item people love to store here, in particular, is larger bottles. I know this is a concern with many other diaper bags for two kids, but this has it!
On the outside of the bag, there is a zipper square front pocket that is perfect for storing your cell phone or keys, as well as smaller baby necessities.
Inside the diaper bag, there are a total of 7 pockets. One is insulated, one would be ideal for storing important mom things, and of course one of the 7 is the laptop storage compartment.
When it comes to functionality, this bag hits the mark. Not only is it fashionable for both mom and dad, but it can be worn as a backpack or a messenger bag depending on the needs for your trip. There is also the top handle you can use as well for short trips.
As if it couldn't get any better, there are two stroller hooks included, as well as a diaper changing pad.
Mo

st

Aesthetically

Pleas

ing Diaper Bag for Two Kids:
So, first things first, the diaper bag is aesthetically pleasing. This is an attractive diaper bag backpack that doesn't look like a diaper bag. For many people, this is important.
The fabric on the diaper bag is water-resistant and easy to wipe clean.
This bag is functional in the sense that it can be carried as a backpack, or a handbag using the handle at the top of the backpack.
Another awesome feature for functionality is that there is a zipper towards the bottom of the bag that allows you to find items at the bottom of the diaper bag without searching through everything in the bag from the top. That is one feature that I love about the double stroller I have. Rather than digging around to find things in the storage compartment of my stroller, I can unzip the front and have access as well.
When you're a busy mom, you'll likely want a place to store a couple of things with easy access, and this diaper bag backpack has those. There are two in fact on the back!
With two kids, it's important to have two places to put drinks or bottles. There are two insulated side pockets for bottles that do a great job of keeping things warm or cold.
The main compartment of this diaper bag is very large. There is plenty of room for things like diapers, baby wipes, a change or 2 of clothes, books and toys, and more. The top compartment is also awesome because it doesn't naturally close. It holds itself open, which is great for easy accessibility.
There are some people who were a bit disappointed in the quality of the bag. Some of the seams didn't hold up as well for them. This could be because of how they used the bag, or just how it's made. This is always an opportunity to contact the company and see what their warranty covers. However, even the people who had issues with the bag, still agree that the functionality and price of the bag trump the concern with the potential defect.
A Win for All Moms:
I have so many friends who LOVE the Kiddy Care Diaper Bag Backpack!
To start things off the diaper bag is attractive. The appearance of the bag doesn't scream, "diaper bag". It looks like any other backpack one might carry, but it's actually fashionable.
For functionality purposes, there are 3 insulated pockets for keeping liquids warm or cold, a baby wipes compartment that easy to access, with two pockets for quick access on the outside.
Inside, there are a whopping 15 pockets to store and organize all of your baby/toddler gear.
The bag itself is made of cloth fabric, high-quality zippers are durable and wear well.
Speaking of wearing, this bag can be worn as a backpack, or it can be carried with the handle on the top of the bag. A backpack is a great option for two kids because you will often need both of your hands to take care of your children.
Although this bag doesn't come with a changing pad, there is certainly plenty of room for you to bring one along for your travels. To give you an idea, one review on Amazon said they put 3 full-size tissue boxes inside this diaper bag backpack!
People rave about how much this diaper bag backpack for two kids can hold. And let's be real, two kids require a lot of things, especially if you have a baby in tow. I think this is a fantastic diaper bag option if you're looking for the best diaper bag for a toddler and newborn, or the best diaper bag for two under two. (been there, done that!)
As an additional plus for anyone looking to buy this diaper bag backpack, there is a Lifetime Warranty!
What are the most important features of a diaper bag?
Easy to clean

Comfortable and easy to carry

Big enough for all your stuff

Durable and will last

Plenty of pockets inside

Plenty of zippered pockets on the outside

Appealing to the eye

Won't break the bank

Insulated pocket for a bottle or two
Awesome Big Diaper Bags for Moms with Two or More Kids!
There are so many great options for any mom who wants to buy the best diaper bag for two kids. You just have to know what you really want in a bag and check those boxes off!
The even better part about a lot of these diaper bags is that most dads would be totally cool carrying them too!
MORE Awesome Baby Stuff!
How to Make a Minimalist Baby Registry
How to Easily Organize Baby Clothes
Best Infant Travel Systems- How to Find the RIGHT One!
What to Stock Up On BEFORE Baby Arrives!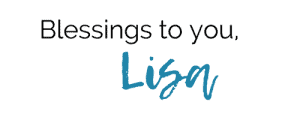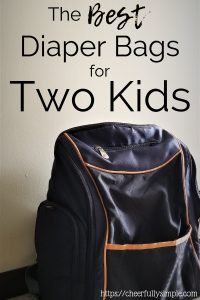 The owner of this website is a participant in the Amazon Services LLC Associates Program, an affiliate advertising program designed to provide a means for sites to earn advertising fees by advertising and linking to Amazon properties.
---