25 Frugal Summer Activities for Kids
Summer has arrived, and if you're like most parents, you're looking for frugal summer activities for kids!
It's no secret that you can drop A TON of money on summer activities, but it doesn't have to be that way.
There are a lot of summer activities that are fun, cheap, and/or free.
It can be tough "Keeping up with the Jones'", especially when you are on a budget. I'm sure you want your kids to have an enjoyable time this summer, but maybe money just isn't on your side right now.
THAT'S OK!
You really don't have to have a lot of money to enjoy the summer with your kids. You just have to be creative and think outside the box.
The awesome thing about summer is that you essentially have another entire play area for your kids, no matter their age. Younger kids are probably easier to entertain because they enjoy experiencing new things, no matter how simple they may be. As kids get a little older, it can become a bit more challenging to find things they will enjoy.
I did a little bit of research for you and compiled a list of AWESOME and FUN activities you can do WITH your kids.
Keep in mind that the activities don't have to be crazy and over the top, they simply need to offer a different type of experience, be fun, and incorporate their friends.
Here are 25 fun, enjoyable (hopefully!), and CHEAP summer activities for kids that you can do this summer without breaking the bank!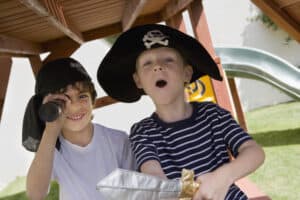 *This post may contain affiliate links, which means I receive a small commission, at no extra cost to you, if you make a purchase using this link. I only recommend products I love or would personally use.
Have a Picnic
It can be super fun to plan a picnic with your kids.
Let them help you pack your picnic basket.
In fact, depending on their age, let them pack their own lunch! There is something about autonomy that makes a kid feel good about themselves. You would be monitoring the meal packing, but at the end of the day, it's one meal. Let them have fun packing their OWN lunch.
You can either have a picnic in your backyard, build a fort in the house and eat in the fort, or travel to a fun location to enjoy your picnic lunch together with your kids!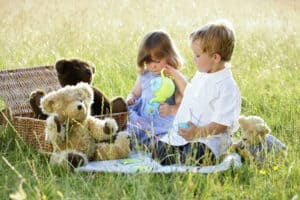 Swim at a Friend's House
This is one of my absolute favorite things to do during the summer! We don't have a pool, unfortunately, but we DO have several friends and family members who do.
So, offer to bring lunch or dinner, and go hang out with your friends and family. It doesn't have to be a fancy meal because kids usually don't eat a TON of food when they are having fun with their friends.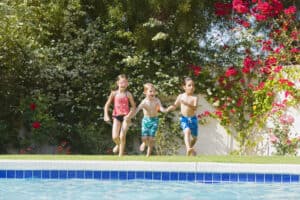 Visit a Local Park
There are SO MANY great parks to check out! If you are lucky enough to live around a national park, it is likely that your family has already visited the park.
THAT'S OK!
Do some research ahead of time and find out some really cool facts about the park and while there, teach your kids something new. Or, if you're like us, visit one of your local community parks and just let the kids play. Often there are other kids at the park and your kids will have some new people to play with.
Some parks are even SO AWESOME that they have splash parks included for free, or for a minimal fee. Get out of your house and take advantage of any and all of these this summer!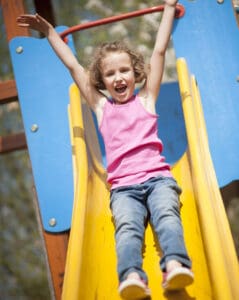 Go Tent Camping
If you don't have a tent and don't have the funds to buy a camping tent, don't panic!
Chances are, you have some friends who do have one that they would be glad to let you borrow.
It is fun to take your tent and camp at the campground because it does offer a completely new experience for your kids. But, if your funds are so tight that you can't swing the fee for a night or two, pop the tent up in your backyard and create a fun time for your kids.
Catch fireflies, go for a hike, makes s' mores, check out the stars at night, tell stories, etc. Depending on the age of your kids, the reality is that you are likely still "cool" to them. Take advantage of this time because your days of being "cool" are fleeting! Camping is an activity that can be done more than once, and it is one of the great frugal summer activities for kids!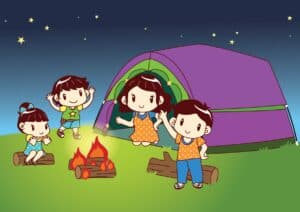 Create Birdfeeders Using Empty Toilet Paper Tubes
With the exception of bird seed, chances are you have everything you need already at your house. To make toilet paper roll birdfeeders, all you need is yarn/string, empty toilet paper tubes, peanut butter, and birdseed.
You can purchase a small package of birdseed for very little money, often times even at the dollar store. I would really encourage you to let your kids take the lead on this one. It is a super simple activity, even for a little one.
All you do is take the toilet paper tube, punch two holes on opposite sides at one end, and smear peanut butter all over the outside of the tube. Then, either sprinkle the birdseed on or roll the tube in the seed to cover the tube with seed. Once you have done this, all you will need to do is run some string/yarn through the punched holes and you can hang your new bird feeder. The activity itself is fun, but your kids will love watching the birds eat the food!
Plant & Maintain a Garden
Gardening has become a family activity in our house. We don't have a HUGE garden, but we have one that allows our kids to learn about all the work that goes into growing food. We let them help plant and water the seeds/plants. They also get to help water the plants as they start to grow.
Our kids LOVE to watch as the plants grow and begin making vegetables. Harvesting and eating is, of course, our favorite part!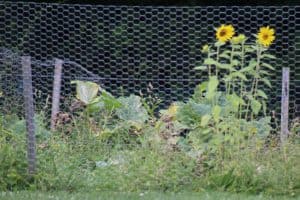 Library Activities
Our local library has some awesome frugal summer activities for kids! I always consider it to be a parenting win when I can find something that my kids enjoy doing and I know they are learning something at the same time. One of the great things that our library does is a summer reading contest.
They group people by age, from little guys all the way up to adults. You track your reading all summer and then there are some really great prizes to be had. Many of them are passes to local attractions, which is another win for you when you are operating on a tight budget!
Our library also hosts a lot of really cool events for kids of all ages, so if you haven't checked out your local library, do that now!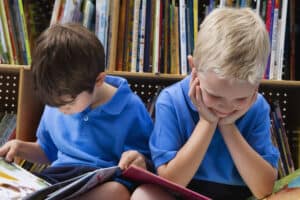 Family Movie Night
I would almost guarantee that there are several movies available for free for your family to watch. If you have a subscription to Netflix or Hulu, then chances are you are bound to find a movie your entire family will enjoy.
Better yet, depending on the age and maturity level of your kids, find a movie you enjoyed when you were their age. Who knows, maybe they will fall in love with one of your favorites! Although my kids are still young, I am already realizing just how quickly time speeds by.
Enjoy this time with your kids and really take in the moment!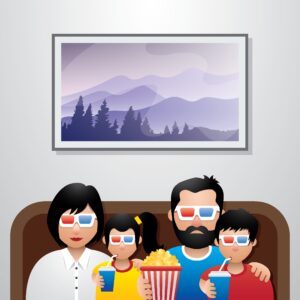 Make Homemade Popsicles
Popsicles are a favorite in our house. And, although it is super easy to throw a pack of popsicles in the cart while grocery shopping, it really doesn't take much more effort to make your own.
There are a lot of recipes available on the internet, especially if you want to take a more natural, dye-free approach to popsicles. If you have the popsicle molds (which are less than $10 by the way), you can even do frozen yogurt pops as well as frozen fruit pops.
Let your kids help out with the process because that in and of itself is an activity! This is one of our favorite summer activities!
Make & Deliver Cookies
It can be super fun to make and enjoy special treats with your kids.
But, one thing we try to teach our children is generosity. A simple and cheap way to do this is to make a treat, such as cookies, and then take them to someone.
We have taken them to the firehouse, nursing homes, food kitchens, neighbors, etc. If you are taking them to a place where you don't know the people who will likely consume them, it is wise to take a list of ingredients in case someone has a potential food allergy.
Take a Tour of Your Local Fire Station
Another place to take your kids this summer is the firehouse, especially for your younger kiddos.
They will get to see the equipment up close and personal, and oftentimes, the firefighters really enjoy sharing what they do with your kids. Make sure to call ahead of time and schedule a time for your kids to take a look around.
If your local fire department isn't that large, travel to your nearest city to really get in on the action.
Play in a Sprinkler
As a teacher, one thing I learned is that kids really just want your time and attention. As a parent, I now see how true this really is.
I enjoy spending time with my kids. Let's be honest here… I quit my job to be at home with them.
So, making sure I am spending quality time with them should be a high priority. Even if you don't get to spend all day with your kids, I promise you that spending time with them is important, even if they make it seem like they don't want your attention.
Lawn sprinklers are rather cheap (less than $15) if you don't have one already and it's likely you already have a garden hose lying around somewhere. Even if you don't, a small garden hose doesn't cost much (about $20). But, the joy that your kids will experience with a sprinkler is unforgettable.
If your kiddos are little, they will have a blast. Put on your suit and join in on the fun!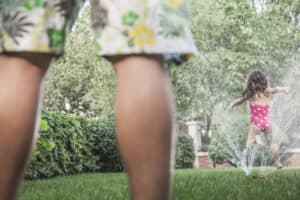 Volunteer Together
As I mentioned before, we try to instill a servant's heart into our children. It is something that is important to us because we want to teach our children to put others first and be compassionate.
One thing we enjoy doing is serving together. This was something my husband and I did before having kids, and now we want to incorporate our children into it. There are likely MANY non-profit organizations close to you that could really use a helping hand.
If you don't know of any off the top of your head, search the internet for places to volunteer where you live. Find something that you think your kids will enjoy and then make a phone call to get signed up. You get a chance to give back, and this is one of the awesome frugal summer activities for kids that you can do together as a family.
Volunteer Match is a great place to start your volunteer search. They'll help you get connected with a local organization.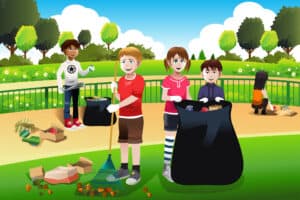 Hang Out w/ Friends
This one really doesn't have to be on the list, but for some reason, I feel like it's something many don't even think to do! It is likely that you have friends, family, or even acquaintances with that you have made connections and with who you can hang out this summer.
Pick up the phone, send a text, or invite them over the next time you pass one another somewhere. Summer is meant to be enjoyed with your family and others!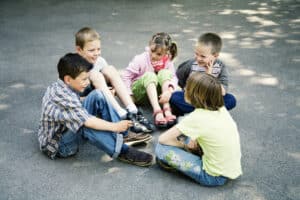 Build Your Own Pizza Night
Do your kids love pizza? One of the great frugal summer activities for kids is BUILD YOUR OWN PIZZA NIGHT!
Take-out pizza can add up depending on the size of your family, so making pizza at home is a great alternative. Grab a pizza dough mix, or pre-made dough, a jar of sauce, some cheese, and your choice of toppings and you are ready to go.
Even the little kids in your family will enjoy the task of making their very own pizza. And better yet, you just provided dinner for your family!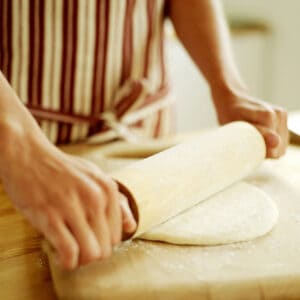 Board Game Day/Night
"Back in my day…", OK so maybe not all that long ago, board games were a thing. Video games have taken the world by storm, but that doesn't mean that board games have to die.
I have so many awesome memories of playing board games with family and friends, that I want to make sure our kids get the opportunity to have those same kinds of memories.
So, dust off the boxes and grab your game out of the back of the closet. If you don't have any, you can snag a few from your local dollar store for pretty cheap.
If you need some tips on how to create an awesome family game night, I have some awesome tips to help you out!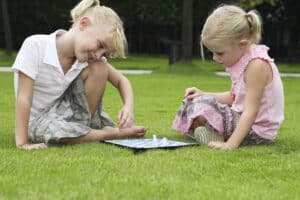 Pick Fruit Together
If your family enjoys being outdoors, this is a guaranteed win for you! And, even if they don't like being outside, this is a great new thing for them to experience. If you have never been berry picking or apple picking, it is not only fun, but it can be really educational.
It is fun to talk to your kids about how the berries grow and where they came from. Not to mention the picking and eating part. Want to make it even more fun? Bring some friends along and share the experience together!
If you aren't sure of a local place near you, check out Pick Your Own!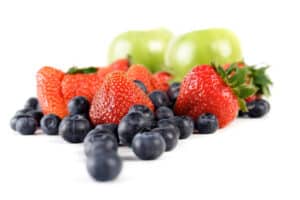 Be prepared for summer rainy days with this list of indoor activities for kids!
Catch Fireflies
If you have a glass jar or container with a lid, then you are prepared to catch fireflies. Fireflies… AKA… lightning bugs can be so much fun to chase with your kids.
I remember doing this as a kid at night with my family. We would chase after them, and with any luck, we would catch a few. We would enjoy watching them in the jar for a bit and then we would let them back out into the open air before heading in for the night.
Again, this could be another teaching moment for you with your kids.
Blow Bubbles
I feel like we buy bubbles by the gallon! Anyone else? Bubble wands are so simple and yet so fun! I remember as a kid, taking hangers and twisting them to be able to make the ultimate bubble maker.
We would have so much fun blowing and catching bubbles and then sending them off again. Bubbles are REALLY cheap, but they can be really fun and even relaxing for children (and adults) of all ages.
Go Canoeing
I really wanted to keep this list of frugal activities for kids at a minimal cost for activities, but this one may cost a bit of money. Canoeing is a great family activity! Another idea to make this a reality for your family is to give it as a gift at Christmas.
If you aren't able to provide this for your kids, maybe ask someone who gives gifts to your children to give a canoeing adventure to your kids for Christmas instead.
See a FREE Movie at the Theater
If you haven't heard, many movie theaters offer free movies for kids during the summer! Check with your local theater(s) to find out if and when they are offering these free movies.
The biggest thing to make note of is to not spend a fortune on snacks for the FREE movie. You can quickly rack up a bill at the concession stand if you aren't careful.
Go Bowling for FREE!
Much like the movie theater, there is a lot of bowling alleys that offer free bowling for kids during the summer. When I was teaching, we would pass out free bowling passes at the end of the school year.
Contact several of your local bowling alleys and take advantage of letting your kids go bowl several times throughout the summer for FREE! Movies and bowling for free are great frugal summer activities for kids!
Want to know who offers free bowling in your area? Check out Kids Bowl Free!
Free Clinics/Workshops at Home Depot
As if the last two weren't good enough, contact your local Home Depot to find out if they offer free workshops for kids throughout the summer. These workshops are great for kids of all ages. Another place you may be able to find these types of workshops is at your county fair.
I know we have had this type of activity pop up at our county fair for several years now, and they are COMPLETELY FREE!
Here is info about the kids' workshops at Home Depot.
Flashlight Tag at Night
Many people have flashlights lying around that only get used when it's dark and the electric goes out. But, another great use for your dusty flashlights is to play flashlight tag. If you have no idea how to play, Google it. But, it is basically like playing tag, but outside and with flashlights.
Your kids would obviously need to be a bit older for this one, but it can be super fun. Better yet, be the "cool" parent, let your kids have some friends over, and let them play flashlight tag! You can score this awesome 6-pack of colorful flashlights on lanyards for less than $15!
Dance Party
OK, number 25. We have arrived at the end of this list of frugal summer activities for kids! Woohoo! I have mentioned in several of these activities that your kids just want your attention. They want to hang out with you, even though you may or may not realize it.
Want to have some fun and embarrass yourself AND your kids?
Throw on some music and show off your best dance moves! Our kids are young, but they think dance parties are SUPER COOL! And even better yet, it doesn't cost a thing.
How do I entertain my kids this summer?
There is so much more to do than stare blankly at a screen all summer! You can encourage your kids to get outside and play. There are art activities your kids can do outside, they can play sidewalk chalk, plant a garden, and more. Or if your kids are more athletic, you can encourage them to try a new sport.
Find New Ways to Enjoy Cheap Summer Activities with Your Kids
Summer doesn't have to be boring, and it most certainly doesn't have to cost a fortune. You shouldn't feel like you can't offer your kids a fun summer just because money is tight. You simply have to think outside of the box and take advantage of all the FREE entertainment that is being offered right in your neighborhood!
Happy summer to you and your kids!
Enjoy this time… it will be gone in the blink of an eye!
MORE Helpful Family Posts
Fun Outdoor Toys for Kids of All Ages
Must-Know Family Road Trip Tips and Tricks
Fall Family Activities for CHEAP!
Fun Preschool Board Games Even Parents Love!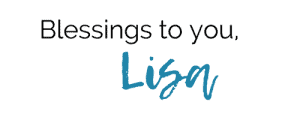 The owner of this website is a participant in the Amazon Services LLC Associates Program, an affiliate advertising program designed to provide a means for sites to earn advertising fees by advertising and linking to Amazon properties.
---