The Best Pumping Covers for Pumping Moms
Choosing a pumping cover is super easy once you understand the important features you should be looking for.
One of the best pumping covers for pumping moms is actually to use a breastfeeding cover- even if you aren't breastfeeding. They're designed to do what you need, which is to keep your breasts covered while using your breast pump.
*This post may contain affiliate links, which means I receive a small commission, at no extra cost to you, if you make a purchase using this link. I only recommend products I love or would personally use.
What is a pumping cover for moms?
A pumping cover is a nursing cover that covers you while you attach and use your breast pump. The idea behind this is to give you some privacy while pumping and also giving you easier access for when it's time to store the milk from your pump. Finding the best pumping covers will set your mind at ease as you head back to work without worrying about keeping covered while pumping.
Most often, women use a pumping cover when sitting down. You'll want to put your breast pump on a flat surface and then pull your breast flanges underneath the front of your pumping cover. Once you have your flanges in place, you're ready to use your breast pump.
Important features of a pumping cover
The most important features of a pumping cover are the material and size. In general, you want to find something that's washable or easy to clean; additionally, it needs to be big enough for your breast pump.
A few other features that are important for a pumping cover are how tight it is, whether or not the material gets in your way, and what hand you're using to hold your breast pump in place, or will you be using a double breast pump?
Types of Nursing Covers
There are a few types of nursing covers to choose from, including an apron-style nursing cover, infinity scarf nursing cover, and a poncho-style nursing cover. Each type of nursing cover is fully functional, but depending on the most important features of a nursing cover for you will ultimately help you decide which you'll like the most.
An apron-style nursing cover is the type of nursing cover you likely see most often. They are typically made of a large piece of rectangular fabric that has a strap of some sort attached. The strap hangs on your neck, allowing you to be covered. There is usually some kind of wire or plastic boning inside the neckline so that you're still able to see your breast pump for easy pumping.
A poncho-style pumping cover can also be worn in everyday fashion, but then quickly be used for pumping. It is a large piece of fabric that goes around your neck, covering your front and backside.
An infinity-scarf pumping cover can be worn as a scarf and then it can quickly transform into a pumping cover, which is why it's one of the best pumping covers. An infinity scarf is made of a long piece of fabric that's sewn into a circle. They're usually made of a very stretchy material, which allows you to wrap them around your body while using your breast pump. This allows both your front and back sides to be covered. A lot of these infinity scarves can also be used as a car seat cover, which makes them super convenient to have around.
The Best Pumping Covers for Moms
Boppy Apron-Style Nursing Cover for Breastfeeding
I know it says the cover is for breastfeeding moms, but this Boppy Nursing Cover makes an excellent pumping cover for pumping moms. It features an adjustable strap that goes around your neck so you can place it at the appropriate length that is comfortable for you.
Because you won't have a baby pulling on and kicking the cover, you won't have to worry about it moving once you've got it in the right place. The cover is easily washable and comes in 3 attractive patterns.
San Francisco Baby Store Apron-Style Cotton Pumping Cover
Another great option for a pumping cover is this apron-style pumping cover. This 360-degree pumping cover will keep you covered while pumping. There is a wide neck strap that is easily adjustable so you can get it to just the right height. You can use the back strap to make sure that the pumping cover is going to stay in place while you're using your breast pump. There's a built-in arch so you can see inside your pumping cover while using your breast pump.
This pumping cover is made of breathable cotton and features a 1-year satisfaction guarantee. It comes with a matching storage bag so you can keep your pumping cover with you in your pumping bag. (Here are my favorite breast pump bags!) It is machine washable and can be dried on low.
WeeSprout Poncho Nursing Cover
This poncho-style pumping cover from WeeSprout can be worn like a poncho and then it doubles as a pumping cover.
This nursing cover comes in 4 different color options. It's made of a Lenzing Modal and spandex blend. You can wear the poncho regularly during the day, and then when you need to use your breast pump, you can use the included insert so that you're able to see inside the poncho while pumping breast milk.
This pumping cover is machine washable and dryer safe, and comes with a 100% satisfaction guarantee!
Milky Chic Nursing Poncho
The Milky Chic nursing poncho is an ideal pumping cover if you're concerned about making sure you're always completely covered.
This pumping poncho is great if you're looking for a pumping cover that will have you covered all the way around. I have done the working and pumping thing, so I understand the need for privacy while pumping. Even if someone were to walk in on you while you're using your breast pump, you'll be completely covered.
This pumping cover comes in 5 different patterns and features a plastic piece at the top that will allow you to look down inside the poncho and see what you're doing without exposing yourself.
Pumping Infinity Scarf
Alright, don't be misled by the name. Although this adorable pumping cover can be called a breastfeeding scarf, it's also a great option for moms who use a breast pump.
One thing I really like about this pumping cover is that it is stretchy and can help hold your pumping flanges in place. It can also double as a car seat cover too if needed.
You can choose from 5 different patterns. You won't have to worry about accidentally exposing yourself while using your breast pump if you're using one of the best pumping covers.
TANOFAR Pumping Infinity Scarf
I love the functionality of this pumping infinity scarf. Not only is it attractive, but it has so many different uses- an infinity scarf, a car seat cover, a stroller cover, a high chair cover, etc. It is SUPER reasonably priced, so don't hesitate to buy more than one!
You can choose from 12 different patterns. You'll be completely protected while pumping. This is machine-washable as well.
Bamboobies Nursing Shawl
The Bamboobies Breastfeeding and Pumping Cover is a great casual pumping cover. The material is a blend of bamboo viscose and spandex. It is a very casual piece to add to your wardrobe and can be worn as a pumping cover, but also as an everyday shawl. It is quick-drying and lightweight, which is a great addition to any wardrobe, but especially when you're pumping. This pumping cover can also be used as a scarf for a mom or a car seat cover for your baby.
There's no need to be concerned about using a breast pump on the go when you're using one of the best pumping covers for pumping moms. You can rest assured that all of your skin is covered while you're pumping breast milk for your baby!
MORE Helpful Pumping Posts
The Best Nursing and Pumping Bras
Best Nursing Tops for Breastfeeding and Pumping
How to Safely Store Breast Milk
Breastfeeding vs Pumping- Everything You Want to Know
Simple Tips for Pumping on the Go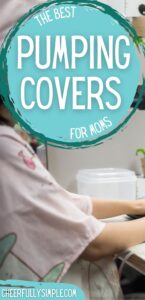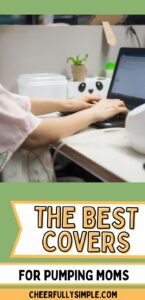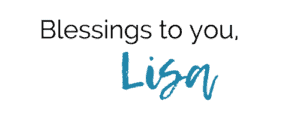 The owner of this website is a participant in the Amazon Services LLC Associates Program, an affiliate advertising program designed to provide a means for sites to earn advertising fees by advertising and linking to Amazon properties.
---