4 Comfortable Nursing Bras with Support
There are so many options when you start looking for a comfortable nursing bra with support, that it can actually become a daunting task rather quickly. You will quickly discover that there are SO MANY TYPES OF NURSING BRAS!
There are bras for sleeping, working out, yoga, pumping, etc.
So how to choose the right one for you?
*This post may contain affiliate links, which means I receive a small commission, at no extra cost to you, if you make a purchase using this link. I only recommend products I love or would personally use.
Finding the Right Comfortable Nursing Bra with Support
Support:
This is one of the most important things you will need while you're nursing. When your milk comes in, you will notice that your breasts begin to get heavier. Due to the weight in the front, you will find yourself adjusting your physical symmetry by leaning back more.
With time, this can really start to cause pain in your back. Finding a comfortable nursing bra with support is of the utmost importance for your health, and for the longevity of nursing.
And let's be real here, the "girls" need just as much support as you do as a new mom!
Comfort:
With my first baby, I found myself wearing a bra around the clock. I think I just didn't know enough to realize that I didn't HAVE to do that.
I was one of the lucky ones who didn't "leak", and so wearing a bra while sleeping or working out wasn't a necessity for me. Whether you choose to wear a nursing bra all day out of necessity or choice, finding a comfortable bra is super important!
If you want to nurse for more than a month or two, make sure you invest in yourself by buying a comfortable nursing bra with support.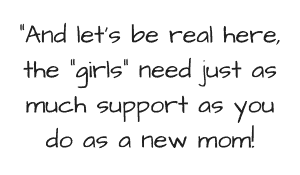 Ease of Use:
You will be nursing your baby in a variety of places at a variety of times. Even if you don't think you will nurse outside of your home when your baby is screaming, and you know they're hungry, chances are, you are going to feed your baby. And that's exactly what you should do!
Finding a comfortable nursing bra with support also means that you find a bra that is easy for you to use.
What do I mean by that?
I mean that when you have a nursing cover on, a screaming baby in your arms, people staring at you, and you just want to cry, the last thing you want is a bra that you can't get unlatched with one hand. So, accessibility is a must!
Coverage:
Nursing a baby is an entirely new experience. Even if you think you know what it is going to be like, I promise, you don't. There are so many things that have changed about your body, between conception and birth!
Your breasts are no exception. And, as nursing continues, they will keep changing to meet the needs of your baby. You will want a bra that covers, and if you need nursing pads, you want a bra that can accommodate and cover your nursing pads.
Related Post: Is it OK to Breastfeed While Sick?
When Should I Shop for a Nursing Bra?
Now that you know what you are looking for, let's talk about WHEN you should start shopping for a comfortable nursing bra with support. I frequented several maternity stores while I was expecting my first, and I talked with the ladies who worked there quite a bit. And I am very grateful that I did. They offered up some excellent advice and often helped with finding the right fit both in maternity clothes and bras.
Your breasts before kids, while pregnant, right after having a baby, and while nursing are all different breast situations. Chances are, you aren't going to be wearing the same bras during these times, so knowing what kind of bra you need and when is important.
My first nursing bra purchase was made while I was still pregnant. I wanted to get used to clasping and unclasping the bra before I had a screaming, hungry baby in my arms. I would recommend that you do this too.
As I mentioned before, your breasts begin to grow at the same time your belly grows. So, by the time it comes to the end of your pregnancy, you're likely in a totally different bra size anyway. So, why not go ahead and buy a bra that will at least get you through your first few weeks of nursing.
The best bra advice I was given was to wait until your milk comes in and levels out. Meaning, wait until your breasts start to understand and produce the right amount of milk for your baby. Oftentimes, this will take 2-4 weeks, depending on if your baby has any feeding issues, whether or not you're pumping to store milk, etc.
At this point, you are ready to shop for a comfortable nursing bra with support!
Related Post: Breastfeeding vs Pumping- Everything You Need to Know!
Let's Buy a Bra!
So now you are ready to shop for a bra. I was super lucky to have a store in my area that had a wide selection of nursing bras to try on, and the ladies there helped me figure out what size I would need.
Needless to say, the bra I ended up buying was a MUCH different size than what I walked in wearing. If you don't have a store like this in your area, MAKE SURE YOU READ THE REVIEWS online! They will tell you if the bra bands/cup size run small, or large, etc.
Here are some of my FAVORITE nursing bras!
I offered up a two for one deal here because the Bravado Designs bra won't meet the needs of larger busted women.
The Cake Lingerie bra is the one I recommend for larger busted women. I kind of fell in between these two bras as far a size goes, and I opted to buy the sugar candy bra. It has been amazing and has met all of my needs as a nursing mom.
I CANNOT say enough AMAZING things about this bra! I have tried a large variety of nursing bras, and nothing really compares. It offers the support I need, is easy to use, and it's comfortable. Each of those factors makes nursing a more pleasant experience for me.
It comes in 3 different colors, which is great because you will need more than one. Without a doubt, this is the bra I wear most often. It has won a variety of prestigious awards, and once you have your own to wear, you will understand why.

The Bravado Bliss Nursing Bra comes in a close second place. This is my go-to if I want something with a little more padding (ya know, for the colder months). I like that it does seem to offer a bit more coverage than my Cake bra.
It is also a different type of material which makes me feel like I am wearing a "normal" bra. It does have a "sexier" appeal is that is something that is important to you.
The claps are easily maneuvered with one hand, which keeps both me and baby happy. It fits well, and in my experience was true to size. It usually comes in three colors, black, ivory, and nude. And, as an added bonus for this bra, it does come in larger bust/band sizes.
This was the first maternity bra that I bought, and we had a really great thing going until I realized I had the wrong size. I did this bra "fitting" on my own, and let me tell you, lesson learned.
Because I was in the wrong size, I wasn't getting the support I desperately needed, and my back was paying for it.
It comes in 7 different colors and offers a large variety of size options. The bra is REALLY comfortable, and it's a great started nursing bra if this is your first baby or your first-time nursing. It allows you to get comfortable with a nursing bra. It is super comfortable and fits well. This bra does also come in a plus size as well.

This was another one of the bras I bought when I had my first baby. I mentioned that I thought you HAD to wear a bra all day because you are nursing. I enjoyed this bra (and I wore it at times other than sleeping).
If you do leak and need to wear nursing pads all day, then without a doubt, this is the bra I would recommend to you. This bra is so comfortable once you get used to it, you'll forget you're even wearing a bra. And, for the first couple of weeks after having a baby while your milk is adjusting, it is nice to have something that offers a bit of support at night.
Related Post: How to Use a Breastpump While On the Go!
PS! If you're new to this breastfeeding thing and you're looking for a GREAT resource to help you get started, I would LOVE to share something with you! My friends over at Mom Smart Not Hard have a great Breastfeeding handbook that is awesome for new moms who want to learn to breastfeed!
Other Things to Consider When Buying a Comfortable Nursing Bra with Support
One thing that you'll notice about the bras I recommend is that none of them have an underwire. They do make nursing bras with underwires. There is research out there that shows underwires can increase your risk of getting a clogged duct.
It was because of this that I didn't wear my underwire nursing bra very often. If you're interested in a bra with an underwire, check out the Motherhood Maternity Full Coverage Underwire Nursing Bra. It offered great support, but it was nice to have for when I did need it.
If you're wondering if you need a different bra for pumping, in my experience the answer is no. While sitting at my desk at work, I did not need a different bra. I had no issue taking a break from my job to sit and hold my breast pump parts for the 10-20 minutes I needed to pump. For me, a nursing bra for pumping was an added expense that I didn't think was worth it.
There are so many things that go into preparing for a baby. Sometimes, you forget about one of the most important things, YOU!
You need to make sure that you buy yourself some high-quality nursing bras. Not doing this could result in back pain, which is not enjoyable. Nursing a baby comes with its own stress and learning curve! Do yourself a favor and make sure your breasts are supported the way they need to be by buying a comfortable nursing bra with support.
What has been your favorite nursing bra you've used? What other factors would you recommend other moms to consider? Let me know in the comments below!
MORE Helpful Breastfeeding Tips
The Best Cooler Bags for Transporting Breast Milk
What to Do When Your Baby Prefers the Bottle Instead of Breastfeeding
The Best Nursing Tops for Breastfeeding Moms
How to Manage Breastfeeding and Pumping
How to Safely Store Breast Milk
The Best Bottles for Breastfed Babies
How to Quickly Increase Breast Milk Supply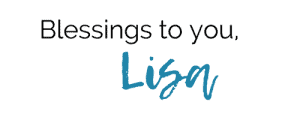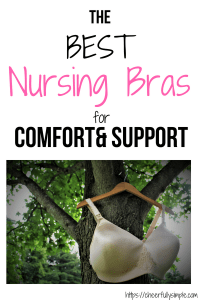 The owner of this website is a participant in the Amazon Services LLC Associates Program, an affiliate advertising program designed to provide a means for sites to earn advertising fees by advertising and linking to Amazon properties.
---