Best Nursing Tops for Breastfeeding Moms
Shopping for breastfeeding clothes shouldn't be stressful! As a veteran breastfeeding mom, I know what to look for in nursing shirts. These are some of the best nursing tops for breastfeeding moms.
I would start with the section on breastfeeding tops you relate to most, but you should absolutely look around and see what other nursing tops you might love!
*This post may contain affiliate links, which means I receive a small commission, at no extra cost to you, if you make a purchase using this link. I only recommend products I love or would personally use.
Best Nursing Clothes for Moms on a Budget
If you're a mom on a budget who is looking for affordable nursing clothes, this is the spot for you! I've done the work of finding reasonably priced breastfeeding clothes. But, just because they aren't crazy expensive doesn't mean you're going to sacrifice quality. Here are some cheap breastfeeding clothes I think you'll love!
Bhome Long Sleeve Nursing Shirt
If you're looking for a lightweight nursing shirt, this Bhome long-sleeve nursing shirt is the perfect addition to your wardrobe. This style of breastfeeding top is designed to be lifted up on the front and then you will have easy access for breastfeeding your baby. It's a great piece that allows you to breastfeed your baby without feeling like your boobs are hanging out.
This breastfeeding shirt comes in sizes S-XXL and is available in 29 different color/pattern options. If you're between two sizes, size up.
Smallshow Short Sleeve Breastfeeding Shirt
Honestly, when I looked at this nursing t-shirt from Smallshow I thought it was mislabeled because I couldn't figure out where the "nursing" feature was. And then, I looked at the pictures and saw how awesome this breastfeeding t-shirt is because of the hidden breastfeeding pocket. If you look closely, there are seams on either side, right at the breast line. If you pull those seams inwards, you will discover a place to pull the fabric back and expose your breast for nursing your baby. Genius!
Another great thing about this breastfeeding top is that it can be worn casually around the house, but you can also dress it up if you're headed out!
This cute nursing t-shirt comes in sizes S-XXL and is available in 11 different prints/colors. This breastfeeding shirt is flattering on women of all sizes!
Smallshow Long Sleeve Breastfeeding Shirt
There are several things that I really appreciate about this Smallshow breastfeeding top. I love that it looks like a normal long sleeve, yet has the side accessibility for discrete breastfeeding. I also like the way this shirt has ruching on the side which helps conceal your belly and anything you want to hide there. This shirt is soft, lightweight, and also dries easily which is necessary sometimes! Many moms have also worn this long sleeve nursing top while pregnant, which makes it a great buy!
This shirt is available in sizes S-XXL and 11 different colors/patterns.
Bearsland Long Sleeve Nursing Top
This casual breastfeeding top is great for all moms and all occasions. You can size up if you want a more loose-fitting shirt, or down if you like it to be fitted. With easy accessibility from the front fabric, you'll be glad this comes in a pack of 3 because it makes breastfeeding so easy, whether you're at home or out. Take note that this is a long-sleeve nursing shirt and not a sweatshirt.
This nursing shirt comes in a pack of three and is available in sizes S-XL. There are 15 different color/pattern combinations to choose from!
JOYMOM Long Sleeve Nursing Top
My favorite thing about this long-sleeve nursing shirt from JOYMOM is that it doesn't look like a nursing shirt at all. I appreciate that they designed this shirt with multiple layers of fabric so that it is easily recognizable as a breastfeeding top. The shirt is 95% cotton which can be hard to find in cute nursing tops that are lightweight.
This shirt is available in sizes M-XXL and comes in 7 different colors and patterns. If you're concerned about sizing, size up.
Best Nursing Clothes for Casual Moms
Smallshow Fleece Nursing Sweatshirt
If you didn't know this was a nursing sweatshirt, you would have no idea by looking at it, which is one thing I love about it. This Smallshow Fleece Nursing Sweatshirt is great to wear around the house, out and about while running errands, or anywhere else you want to wear it.
It can be dressed up, or worn as a casual breastfeeding sweatshirt. With easy accessibility for breastfeeding on both sides, this hooded sweatshirt makes breastfeeding (or pumping) on the go easy!
This hooded sweatshirt for breastfeeding comes in sizes S-XXL and is available in 14 different patterns and colors!
Bearsland Nursing Sweatshirt with Pockets
Very similar to the previous breastfeeding sweatshirt, this Bearsland breastfeeding sweatshirt has zippers but they're concealed along the front seam where the two different fabrics come together. For me personally, I think I like this sweatshirt better because I feel like it provides more natural access to the breast for breastfeeding. One of my favorite things about this sweatshirt is that if you fall in love with it, which I think you will, you can continue wearing it even after breastfeeding.
I love that this sweatshirt is light enough that it can be worn most of the year, depending on where you live.
This sweatshirt comes in size S-XL, and comes in 12 different colors and patterns.
JOYMOM Breastfeeding Hoodie
One word. POCKETS. I love that this hoodie has pockets instead of a pouch. The pockets are trendy with buttons and create a really cute overall look. Breastfeeding is easy because the front of this hoodie lifts up and you can easily breastfeed your baby. Another great thing about this breastfeeding sweatshirt is that it can be worn during pregnancy as well, meaning you're really getting a great deal. This is more of a lightweight shirt, so if you're looking for a heavy, comfy hoodie, this isn't the right shirt for that.
This breastfeeding hoodie is available in sizes S-XXL and 13 colors/designs.
Best Nursing Clothes for the Office
JOYMOM Short Sleeve Breastfeeding Tunic
I am going to share this short sleeve breastfeeding top, but with a bit of caution. I put this in the office section of breastfeeding tops, but for some women, double pumping was a struggle. I love that the underneath of this shirt is more fitted around the neck like a regular t-shirt. This is what makes it a struggle for some to double pump. It is still a great nursing shirt, you may just want to consider going up a size.
As with many of the other nursing tops, you will pull up the fabric in the front and then the underneath part of the shirt pulls down for easy accessibility to the breast. This shirt if flattering for women of all sizes and shapes.
This breastfeeding shirt is available in sizes S-XXL 10 different colors and patterns.
Best Nursing Clothes for Trendy Moms
Smallshow Block Patchwork Nursing Shirt
How stinking cute is this trendy breastfeeding shirt?? I am not always one for an animal print, but this block patchwork nursing shirt has a simple leopard print accent that makes it pop. I love that it makes breastfeeding easy and that it has a flowy design at the belly, which is awesome as your postpartum belly shrinks back which can take a while.
This breastfeeding shirt can be worn casually or dressed up if you're headed out and want a more chic look. One thing to note about this shirt is that you may want to consider sizing up if you're trying to decide between two different sizes.
Available in 10 different colors, and sizes S-XXL, you may be tempted to buy one in every color!
Ziola Long Sleeve Tunic
This long sleeve breastfeeding shirt is trendy, especially when paired with a great pair of postpartum leggings. I long that this breastfeeding tunic is warm, on-trend, and has easy accessibility for breastfeeding. The ruched sides are great because they fit your body well and create great coverage in the stomach area. The sleeves are a little shorter, so be mindful of that if you like sleeves to come down around your wrists.
This shirt is available in sizes S-XL and 13 different colors.
Quinee Side Button Breastfeeding Top
Cute. Check. Easy Access. Check. Classy for the office. Check. If you need something that can be dressed up for the office, yet can be dressed down for casual wear, this Quinee Side Button Breastfeeding Top is perfect for you! This shirt will cover your bottom also, meaning you can wear a comfortable pair of leggings with it. It is also great for pumping with easy accessibility on both sides.
This breastfeeding shirt is available in sizes S-XL and comes in 8 different colors/patterns.
Frequently Asked Questions About Nursing Shirts
What is a nursing top?
A nursing top is a shirt that is designed specifically for breastfeeding moms. When you're an on-demand breastfeeding mom you need breastfeeding tops that allow for quick accessibility to the breast. Having a great postpartum wardrobe with a variety of nursing tops can help make your breastfeeding journey great!
Why would you need a nursing top?
As a breastfeeding mom, you want breastfeeding to be a good experience for you and your baby. Having some nursing shirts that are comfortable for you that make breastfeeding easier is a must. You don't want to be fumbling with your shirt while trying to comfort a hungry, fussy baby. It makes for a stressful situation for both you and your baby.
Do you need nursing clothes for breastfeeding?
You don't have to have nursing shirts to breastfeed your baby. As a breastfeeding mom myself, I will say that for the first couple of months, having shirts designed for breastfeeding does make it easier. If you're a first-time mom, or maybe this is just your first experience with breastfeeding, you want to be able to feed your baby quickly, and with ease. So with that in mind, I would say it is VERY helpful to have at least a few breastfeeding shirts to start.
What are the qualities of a good nursing top?
When you're shopping for breastfeeding tops, the biggest thing is that it has easy accessibility to the breast. Not all shirts have this feature. You also need to consider where you'll be wearing the shirt. Will you be wearing it only around the house, while you're out running errands, or even at the office when using a breast pump?
Other things to consider are the fit, the material, the style, and the season. Do you prefer that your shirts are loose or more fitted? Do you like fabrics that breathe well or do you like fabric that is more snuggly? Is style more important than comfort? Do you live in an area that is typically warmer or cooler?
All of these things are important to consider when shopping for a breastfeeding top!
What clothes are good for breastfeeding?
Clothes that are designed specifically for breastfeeding are best. But, if you can't afford to add to your wardrobe right now, you'll want to find tops that allow for the 2 shirt method of breastfeeding. Also, shirts that are lightweight and not as fitted tend to be better for breastfeeding.
What is the 2 shirt method for breastfeeding?
The 2 shirt method of breastfeeding means that you wear a nursing tank underneath and then a regular shirt over top. You would then pull the outer shirt up, unsnap your nursing tank, and nurse your baby in a more discrete way than just pulling up your shirt and feeding your baby.
It's totally possible to create a breastfeeding wardrobe to match your daily needs. Making breastfeeding more convenient will help you feel more comfortable breastfeeding your baby no matter where you are. I truly hope you've found several nursing shirt options to meet your needs!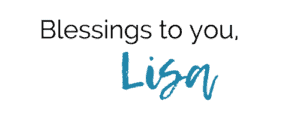 MORE Helpful Breastfeeding Tips
The Best Cooler Bags for Transporting Breast Milk
The Best Nursing Bras for Breastfeeding Moms
What to Do When Your Baby Prefers the Bottle Instead of Breastfeeding
How to Manage Breastfeeding and Pumping
How to Safely Store Breast Milk
The Best Bottles for Breastfed Babies
How to Quickly Increase Breast Milk Supply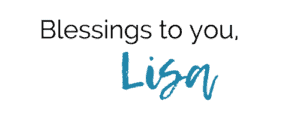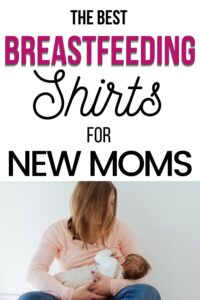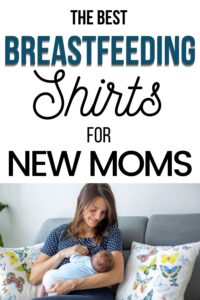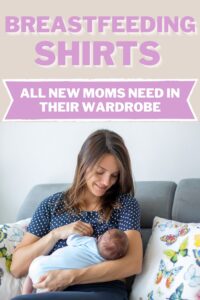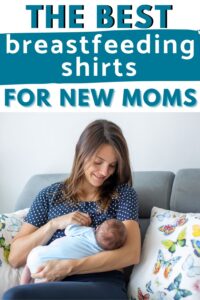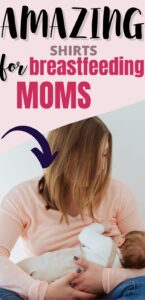 The owner of this website is a participant in the Amazon Services LLC Associates Program, an affiliate advertising program designed to provide a means for sites to earn advertising fees by advertising and linking to Amazon properties.
---