The Best Blackout Nursery Curtains
If you're looking for the best blackout curtains for a nursery, you've come to the right place!
I want to tell you a little about what blackout curtains are and how blackout nursery curtains can be effective in improving a baby's sleep. Then I'll give you some information on how to choose the best blackout curtains for your nursery as well as my top picks for the best nursery blackout curtains and shades.
*This post may contain affiliate links, which means I receive a small commission, at no extra cost to you, if you make a purchase using this link. I only recommend products I love or would personally use.
What are blackout curtains?
Blackout curtains are a type of window curtain or shade that helps to block out light during the daytime. They're usually made of a thick, heavy fabric that doesn't allow any light (or very minimal light) to pass through. Blackout curtains are effective at keeping light out of a room, which can be helpful for babies who need darkness to sleep better during the day.
Why are blackout curtains effective for helping babies sleep?
Blackout curtains can be effective because they help to create a dark environment that helps to induce sleep. This can be helpful for babies who need to sleep during the day. Without the darkness sometimes babies have a hard time sleeping. Your body produces melatonin when it's dark, which helps your body to know that it's time to sleep. When too much light is present, it can sometimes be hard for your body to produce melatonin, which in turn can make it hard to sleep.
What are the important features of blackout curtains?
Some important features of the best blackout nursery curtains include:
Choose a thick, heavy fabric so that light can't pass through, often called triple weave
Choose a dark color to help block out light; lighter colors can work, but may not be as effective
Look for a curtain lining that helps to insulate the room and keep it cool or warm
Do the curtains pass the hand test? So, with the curtains/blinds on the window, when the room is dark, can you see your hand in front of your face? If not, you've picked the right nursery curtains!
The Best Blackout Curtains for a Nursery
Best Overall Blackout Nursery Curtains
DWCN Blackout Curtains
These blackout curtains from DWCN are the perfect addition to any nursery and are my pick for the best blackout nursery curtains. As you'll see when you go in to check out the reviews, these nursery blackout curtains do indeed black out the sunlight. I can tell you from personal experience and personal research, not all blackout curtains actually block out light.
When you choose these blackout curtains for your nursery, you'll be able to choose from a variety of panel sizes, as well as 28 different color choices. Unline many other nursery curtain options, these blackout curtains have a rod pocket that allows you to easily slide the curtain panel onto the rod. You can choose from two sizes of rod pocket- a 1-inch pocket, or a 2-inch pocket. If you like the ruffle look at the top, go for the 2-inch pocket.
These room darkening curtains are made of 100% chemical-free polyester blend material. The company claims a 90% – 99% blockage of sunlight and UV rays.
Easy care is important when you're a busy mom. These curtains are machine washable in cold water on a gentle cycle.
Best Blackout Curtains for a Gender-Neutral Nursery
Rose Home Fashion Burlap Curtains
If you're looking for a gender-neutral nursery curtain, I think you'll love these burlap curtains. To be totally honest, any of these curtains would be amazing choices, and most come in a gender-neutral color. I chose this curtain in particular because it mostly comes in neutral tones, which are most common when decorating a gender-neutral nursery.
So this particular blackout curtain is made of a linen-textured fabric that gives the appearance of burlap. The curtains come in a pack of 2 panels, each with 8- 1.6″ diameter grommets for easy installation. Each panel is 50 inches wide, and you can choose from 4 different lengths. You get to choose from 7 different color choices!
The company claims 100% sunlight and UV blackout with these curtains. They're energy-efficient, which helps to minimize your heating and cooling costs. They're machine washable in cold water and should be tumble-dried on low.
Best Blackout Curtains for a Feminine Nursery
Treatmentex Pompom Blackout Curtains
If you're going with a pink theme in your nursery, these pompom blackout curtains may be just what you're looking for. These are the perfect blackout curtains for a feminine nursery, with the pompom accent and the soft pink color. (You can choose from 6 other colors if you don't want pink.)
These triple weave blackout window curtains come in a pack of two, and each panel measures 50 inches wide. From there, you'll choose from 5 different lengths, depending on the window size you're buying them for. They're thermal insulted, noise-reducing, and offer an 80% light reduction in your room. You'll use the 3-inch rod pocket to hang your nursery curtains.
These blackout curtains are machine washable in a mesh bag and can be tumble dried on low.
Most Colorful Blackout Curtains for a Nursery
MIUCO 2-Panel Blackout Window Panels
If you're looking for colorful blackout curtains for your nursery, look no further. These grommet-style blackout nursery curtains from MIUCO come in 18 different colors. Each set comes with two panels. Each panel measures 52 inches wide, and you choose from 3 different curtain lengths.
Each panel has 8- 1.6 inch metal grommets for easy hanging. Included with the curtains are two matching tie-backs to use during the daytime for an appealing window look. The triple weave fabric offers 98% light blockage and 100% UV ray blockage. You'll enjoy a 60% noise reduction provided by these curtains as well as a possible energy bill reduction due to the curtain's ability to block out heat and cold.
You can easily wash these blackout curtains by doing a machine wash on cold and drying them in the dryer on low.
Best Blackout Shades for a Nursery
Changeshade Blackout Shades
Take note that this is for a window shade, which is different than a window curtain. Curtains pull left and right, whereas a window shade goes up and down.
One of the biggest things to pay attention to when shopping for blackout window shades for a nursery is that there are no cords that could be a safety hazard for your baby or other children.
This window shade, from Changeshade, offers a tool-free installation, as well as easy use window shades. You'll first begin by choosing from a variety of sizes and then you'll choose from 6 color choices. The darker the color you choose, the more light blockage. These shades are cord-free, making them a safe blackout shade for a nursery. They're easy to raise and lower and they offer a 1-year 100% satisfaction guarantee, which to me speaks volumes about their product.
Budget-Friendly Blackout Nursery Curtains
NICETOWN Thermal Insulated Blackout Curtains
Finding budget-friendly nursery curtains is no problem with these NICETOWN thermal insulated blackout nursery curtains. Offered in a large variety of size options, as well as 33 different color options, you'll find the best nursery blackout curtain for you.
These polyester curtains come in a set of two and feature 6- 1.6 inch grommets for easy installation. The curtains block out anywhere from 85-99% of sunlight and UV rays, with the darker shades blocking out better. They're noise-reducing and energy smart, helping your baby to sleep better while keeping the nursery at the temperature you choose.
You can wash them in the washing machine in cold water and then tumble dry on low.
Best Blackout Curtains for Traveling
EZ Slumber Blackout Curtain for Traveling
Every parent knows that your baby may sleep amazingly well at home, thanks to their nursery blackout curtains, but the moment you try to lay them down to sleep somewhere else, it can be a complete nightmare. You can help keep consistency by taking along this blackout curtain for traveling.
These blackout curtains for traveling are easily used by adhering the suction cups to the window. The curtain is 51 inches wide and 78 inches long, which should cover most windows. The curtain is made of a polyester blend.
When you're choosing blackout curtains for a nursery, it's important to know exactly what you're looking for. You want to make sure that the curtains are thick and heavy enough to block out light, and that they're a dark color to help keep the room dark. You also want to make sure that the curtains have a lining that will help to keep the room cool or warm, depending on the time of year. Each blackout nursery curtain and blackout nursery shade are a bit different which means you'll find the best blackout curtain for your nursery!
MORE Helpful Baby Posts
The Best Small Rocking Chairs for a Nursery
The Best Baby Furniture for a Nursery
Must-Have Baby Essentials for the First Year
Minimalist Baby Registry Must-Haves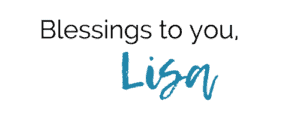 The owner of this website is a participant in the Amazon Services LLC Associates Program, an affiliate advertising program designed to provide a means for sites to earn advertising fees by advertising and linking to Amazon properties.
---