12 Educational Apps for Preschoolers
The Best Educational Apps for Preschoolers
It can be so time-consuming to find educational apps for preschoolers that we as parents are comfortable letting our kids interact with. Not to mention, finding some that are free, or worth the little bit of money we may choose to spend.
Let me start with this…I am 100% an advocate for engaging your children in playtime and educational activities. But, I have learned that while being a stay at home mom, it can be challenging to do this from the time the kids wake up until the time they go to bed.
Surely you can relate, and if you can't you must be a supermom of epic proportions, and kudos to you.
For all the rest of us, finding something that can engage our children and be educational is an absolute must.
*This post may contain affiliate links, which means I receive a small commission, at no extra cost to you, if you make a purchase using this link. I only recommend products I love or would personally use.
Reality!
There is laundry to be folded, dishes to be done, and other kiddos to take care of. And once again, although I do have my children participate in all of the aforementioned activities, there are times that I just need a couple of minutes to regroup.
I think technology is a great educational tool to use with children when it is supervised and not overused. I know there are many who use tablets and cell phones to entertain their children WAY TOO MUCH, and I would never approve of that.
For us, the appropriate balance changes often. We may go for days without any technology, and then there are days where I find myself allowing it more often than I like.
USUALLY, we try to do increments of 10 or 20 minutes and only twice a day at most. Our kids have discovered that some of the apps have shows they can watch, and they would often prefer to watch those rather than participate in something educational. Balance is the key here.
With all that said, here are some of my favorite educational apps for preschoolers we have discovered to be the most suitable for our toddlers. We have these on our iPad.
AnimalMatch (free)
Although we do own a traditional version of the MEMORY game, our kids have really enjoyed the electronic version. There is something about the sounds the animals make that I just haven't quite been able to master. Ha! As an added bonus our kids have learned some new animal sounds they didn't know before.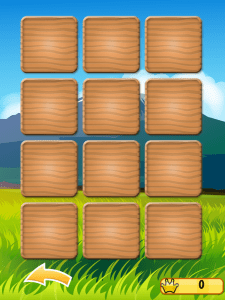 KidsDoodle (free)
This is an "Etch-a-Sketch" of the times if you will. Kids can choose from a variety of different writing tools and colors to draw with. They can choose the thickness of the paintbrush, as well as save their drawings. This one doesn't seem to entertain for very long, but it's a nice app to have available.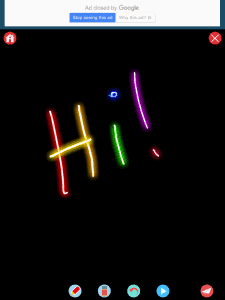 Smart Puzzles (free, we chose the paid upgrade)
Much like the last app, these are puzzles that progressively become more challenging. We wanted apps that encouraged our kids to think outside the box, and this is one that does that. When our kids would get challenged, they could either take a break or keep trying until they get the pieces where they need to be. Unlike the last puzzle app I mentioned, this one does ask kids to do tasks other than the traditional puzzle match up. They may need to group things the right way, put airplanes in the sky, cars on the road, etc. All of these are great for your kid's cognitive growth!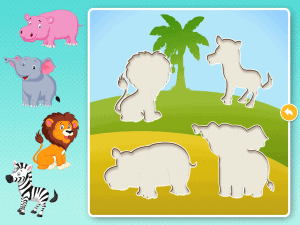 Barnyard (free)
This app is super simple, but my kiddos enjoyed the sounds different things made. We didn't realize it at first, but if you tap all of the different things in the farm, each of them does something and make a noise. Again, not an over the top app, but something to keep in the kids' folder.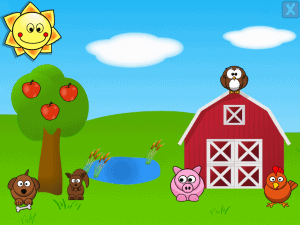 PBS Kids Games (free)
This is one of our kids' favorite apps. We love it because there is an alternate app, called PBS Kids Videos, which is great, but it's just videos. This is a great educational app for preschoolers because it allows kids to do all different kinds of things, like find hidden pictures, brush teeth, make recipes with the right amount of ingredients, etc. They love it because they are having fun, and I love it because they don't even realize they are learning something during play.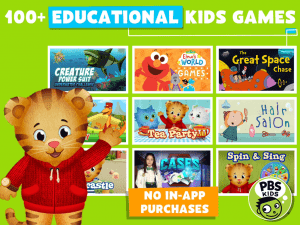 Sesame Street (free)
If I had to order them, this would probably be the second most-used app for our kids. They have really enjoyed watching the videos and learning the songs. We have had to monitor this one closely as well because of the videos. There are some really great educational games on here. Kids can brush teeth, find hidden animals, cook, and the list goes on. I appreciate that all the games the kids can play relate to real life.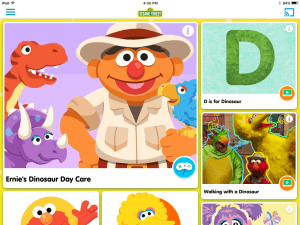 ABCmouse (paid)
This app requires that you purchase a subscription. There are so many games for kids to play while learning at the same time. Any time this happens, it is a win in my book! You can sign-up online here!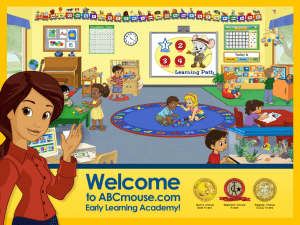 DisneyNOW (free)
I have this app listed as free, but you do need to have a cable provider that you pay for. If you have that, then using the app is free. This is the app that we have to monitor the most because our kids would gladly sit and watch TV shows instead of playing games or puzzles. But, it is nice to have Disney shows on demand if you will.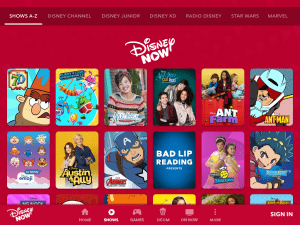 Xylophone (free)
The xylophone app was one of the first apps we downloaded. It is super simple, but its fun to play. We like to talk about the different colors of the tiles, and the kids enjoy making all kinds of lovely sounds.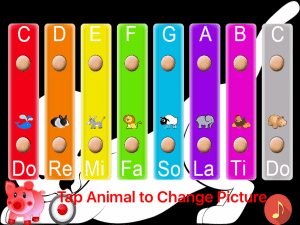 Laugh & Learn Learning Letters Puppy (free)
If you are wanting your little one to get familiar with the letters of the alphabet, then this is an excellent educational app for preschoolers. There are colorful, engaging pictures that appear as flashcards with the letter on them. They will also be exposed to the numbers as well, which is an added bonus!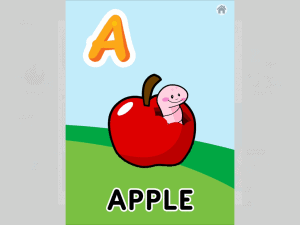 Kids ABC Games: Toddler Boys & Girls Learning Free (free)
This is another app that will expose your kids to letters, numbers, shapes, colors, and even identifying letters in words. Can you tell I like to keep learning at the forefront of things?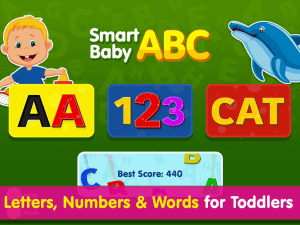 I hope you have found this list of educational apps for preschoolers to be simple and not overwhelming. There are so many great educational tools available for preschoolers. I hope this will help you rest assured that technology isn't bad when used correctly and in moderation!
More AWESOME Posts About Toddlers & Preschoolers
Helpful Books for Parenting Toddlers
How to be a Better Mom to Your Toddler
Cheap Summer Activities for Kids
Cheap Indoor Activities for Kids
How to Get Preschoolers to Help Clean
Age-Appropriate Chores for Preschoolers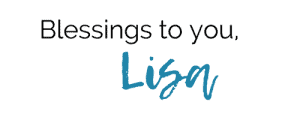 The owner of this website is a participant in the Amazon Services LLC Associates Program, an affiliate advertising program designed to provide a means for sites to earn advertising fees by advertising and linking to Amazon properties.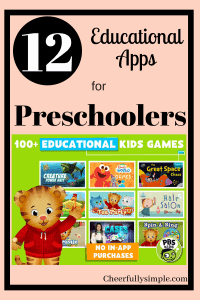 ---