New Mom Care Package Ideas
Bringing a baby into this world is one of the most amazing things ever.
For a mom, it is an incredible experience, but as any new mom would tell you, it takes a lot out of you as a woman.
One of the best gifts for a new mom after birth is a care package for the new mommy.
Creating a postpartum new mommy care package can be as simple or as much time and effort as you want to put into it.
I'm going to give you some ideas of how you can create your own care package for the new mom based upon her own personal tastes and needs, and then I'll give you some pre-made new mom gift baskets too.
After all, a new mom deserves all the love, and likely needs a give that was made just for her. Babies suck a lot out of you, sometimes literally if you're breastfeeding, and a new mommy gift can be a great emotional pick-me-up.
These are some of the most popular new mom care package ideas!
*This post may contain affiliate links, which means I receive a small commission, at no extra cost to you, if you make a purchase using this link. I only recommend products I love or would personally use.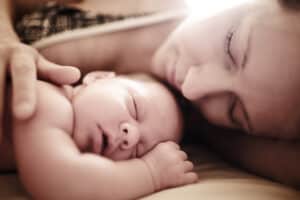 Goods for New Moms
Water Bottle
Whether you're nursing or not, one of the most important recovery tips I was given as a new mom is to stay hydrated. It sounds simple- just drink water. But the reality is that you often get so busy taking care of your baby that you forget to take care of yourself. And this goes without saying if this isn't your first baby.
One of my favorite water bottles, vacuum insulated, stainless steel water bottles won't sweat, and they'll actually keep your drink hot or cold.
Click here to see price, color and size choices for this water bottle!
Notes of Encouragement
I've heard of giving new moms thank you cards with stamps already attached, but this one was new for me, and I LOVE it.
There are seasons of motherhood that are just downright challenging. Especially when your hormones are all out of whack and you feel like a ball of emotions 24/7.
Take some time to write notes of encouragement for things like sleepless nights, trouble with nursing, going back to work, husband leaving for the first time, leaving the baby for the first time, etc.
Gosh, I think about how amazing of a gift this would've been and it makes me want to give it as a new mom gift for everyone I know!
This super cute blank, "oh, baby" note cards pack of 36 can be found here!
Not sure what to write? Here are some New Mom Challenges she may encounter, and some tips for going back to work after having a baby.
Gift Cards
I'm going to be really transparent here- we lived on gift cards for the first few weeks after our first baby was born.
We had an incredible group of friends who brought meals into us, but there were times when we needed out of the house and we used gift cards.
It was nice to not have to worry about dipping into the budget because we had friends who were essentially "buying" us meals out. So, buy her a gift card to her favorite restaurant.
Gift cards just for mom are also really nice. Buy a gift card for a massage, an Old Navy gift card to buy new clothes, a Nordstrom gift card to buy a new bra (yes, they have nursing bras) or a buybuyBABY gift card that she can buy baby items she may not have known she needed.
Gift cards really are always a win because a new mom always needs something.
New Slippers
New moms are up at all hours of the day, and if you have wood or linoleum floors, it can be cold walking around caring for a baby.
Warm up her toes by gifting her these awesome fleece lined slippers that can be used both indoors and outside.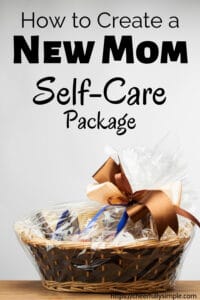 Work, Pump, Repeat, by Jessica Shortall
It's just a reality that a breastfeeding mom who is going back to work will be needing to use a breast pump.
It can be really challenging mentally because you often feel like a cow. I can say that because I did it. Working and breastfeeding is a lot of work. Totally work it nonetheless- but a lot of work!
This awesome book about breastfeeding while working is a great addition to any new mom care package. You can also write her some encouraging notes with breastfeeding tips!
Snacks and Treats for New Moms
Her Favorite Gum or Mints


Let's be real here- sometimes you just don't get your teeth brushed.
Then, low and behold, someone is at your door wanting to come to see the baby.
No time to brush your teeth.
BUT- you do have a split second to grab a piece of gum or a mint!
Throw her favorite mints or chewing gum into her new mom care package!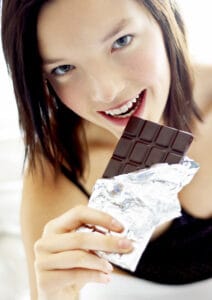 Snack Bars
One of my favorite things in my nursing basket was this Kind Dark Chocolate with Sea Salt Bar!
They're delicious, sweet, salty, and not bad for you. They're an awesome treat for any new mom.
If she has a specific snack bar you know she likes, buy some of those and add them to her new mom care package!

Self- Care for New Moms
Coconut Oil
Coconut oil is my go-to moisturizer. Why? Coconut oil is awesome for dry skin, dry scalp, stretch marks, and just about any other skin issue you may have.
It's an all-natural ingredient, so no need to worry about artificial anything. Grab a jar of this awesome coconut oil, and toss it into her new mom care package!
MomWasher Peri Bottle
Whether the new mom in your life gave birth vaginally or not, it's nice to be able to take gentle care of those lady parts. Most hospitals will send you home with a perinatal bottle regardless, but just in case, give her this MomWasher peri bottle. It will allow her to wash her lady parts gently without the use of harsh toilet paper.
Dry Shampoo
Much like brushing your teeth, for the first couple of weeks, you may not always find the time to wash your hair. A screaming baby can make that really challenging.
That's one of the most important reasons every new mom care package should have a great dry shampoo in it.

Energy Lotion
I will keep it no secret that I LOVE Bath & Body Works products.
They have an awesome Aromatherapy line that is fantastic! And even though it's not all-natural, which is what I usually recommend, it is still great for any new mom.
This Energy Body Cream is going to help any new mom feel more energized. And any new mom needs energy, I can promise you that!
Sleep Lotion
Much like the Energy Body Cream, Bath & Body Works makes one that is designed for sleep as well. Lavender and Cedarwood are both natural ingredients that are well-known to aid in sleep. This Energy Body Cream is the perfect addition to any new mom basket.
Her Favorite Chapstick
Any new mom would love this eos Natural & Organic Lip Balm Variety Pack. Maybe one time she wants fruity and the next time something minty- you have her covered!
Hand Sanitizer Lotion
Hand sanitizer is a staple in the house of any new parent. Clean hands are a must for anyone who is going to be handling or touching your new baby. Everyone has germs, and your baby doesn't need them.
But, as a new mom who is constantly either washing your hands or using hand sanitizer, your hands start to get really dry.
This All-Natural Moisturizing Hand Sanitizer variety pack is useful because she can put one in every room of the house.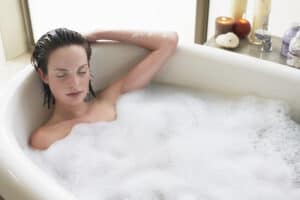 Natural Body Scrub
There can be some rough days as a new mom, and as the label says, you'll want to scrub the day away.
As a new mom, I found that my skin was often dry and peeling, especially on my belly that had been stretched for 10 months.
Give her an Organic Himalayan Sea Salt scrub with a brush. Let her scrub away the rough days in preparation for the days ahead. She will enjoy something that is just for her and it will offer a great few minutes of pampering she needs.
Her Favorite Handsoap
Give her a handsoap she wouldn't buy for herself. Good handsoap is expensive and it probably wasn't at the top of her shopping list when she was preparing for her baby.
Mrs. Meyer's hand soap is one of the most popular because non-drying and has a lot of ingredients that are actually good for your skin. Lemon Verbena is one of those most popular scents, but check the rest of the scents and see which one you think she will like best!
Motherlove Nipple Cream
Breastfeeding or not, her nipples will be feeling the pain. As a woman, your body makes breastmilk whether you have any intentions of actually using it or not.
Breastfeeding moms without a doubt will love Motherlove Nipple Cream. It's organic, safe for baby, and will ease the nipple pain associated with breastfeeding.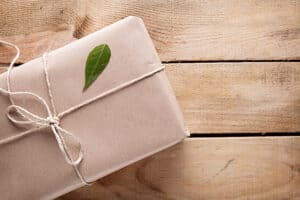 New Mom Gift Baskets
Snack Basket
I love the idea of variety. This snack basket has protein bars, treat bars, granola bars, and so much more. There are treats for every need, which is awesome for new moms.
Self-Care Baskets for the New Mom
Blue Moon Elise products fill this amazing basket for any new mom. It's 100% pure and plant-based body products are sure to bring a smile and some relaxation for any woman who needs a break and a pick-me-up.
If you're looking for a gift basket with products to care specifically for the parts of her most affected by childbirth, this is the one for her. Earth Mama Angel Baby makes some INCREDIBLE products I've had the personal privilege of using. They're awesome. They also make products for babies too!
Your New Mom Gift is Perfect!
Whether you've chosen to make your own new om care package or one of the pre-made gift baskets, you're most certainly going to bless a new mom and make her feel special.
Thank you for taking care of her. New moms are special, and they have a lot going on emotionally and physically. You will make her feel more like herself!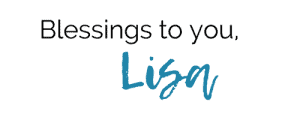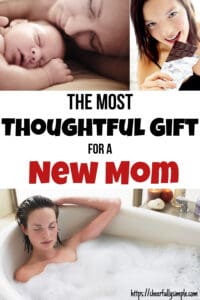 The owner of this website is a participant in the Amazon Services LLC Associates Program, an affiliate advertising program designed to provide a means for sites to earn advertising fees by advertising and linking to Amazon properties.
---