How to Hide a Pregnancy During the Holidays
It's the holiday season, and that means all of your friends are getting together to celebrate. The last thing you want is for them to notice that you're pregnant! I will show you how to hide a pregnancy during the holidays- what clothes to wear, foods to avoid, and how to sneak past the alcohol!
*This post may contain affiliate links, which means I receive a small commission, at no extra cost to you, if you make a purchase using this link. I only recommend products I love or would personally use.
What to Wear When Hiding a Pregnancy During the Holidays
What kind of clothes help to hide a pregnancy during the holidays? I'm sure you've been going through your closet trying to find loose-fitting clothes to hide your baby bump. Here are some tips for hiding a baby bump during the holidays. If you want to see examples of the best clothes to hide a pregnancy, check out my most popular post where I share tips for hiding that baby bump.
First, dress in clothes that are loose-fitting. Any type of clothes that aren't hugging your body is ideal. Wear clothes that flow well and allow your itty bitty baby bump to sit comfortably. If you're at a point in your pregnancy when you're pants are getting too tight, here's a list of some of my favorite maternity leggings.
Next, look for dark colors. Dark colors wear better than lighter colors because they don't show shadows quite as much. Look for anything black or dark blue. This is usually perfect because most people have cooler weather during the major holidays, which makes wearing darker colors totally acceptable.
Try to wear layers, so you can take off a sweater or scarf if the room is getting too hot! Pregnancy hormones can be terrible sometimes and you may not know when you're going to all of a sudden get too hot. Make sure you dress in layers so you can take a jacket or sweater off if necessary. I love this poncho wrap and it comes in a variety of different colors and patterns.!
You can also choose some cute dresses because they will hide your baby bump well. Fall and Christmastime are the perfect time to wear a cute dress with leggings to hide your baby bump. Here are some of my favorite holiday dresses to hide a pregnancy. The first is this adorable red cowl neck water dress. I love the detailing on it because it draws attention up toards your face. The second is this navy t-shirt tunic dress. I love the detailing on the side and there are LOTS of colors and patterns to choose from. If you're headed out for a fancy evening, I love this fancy cocktail dress. It again draws the attention up towards your face with the intricate detail.
And, when all else fails, accessorize your outfit. You can easily add a scarf to your outfit. This super soft, highly-rated scarf can be draped in such a way that your cute baby bump remains hidden, and there are a lot of colors and patterns to choose from.
Choosing the right jewelry can frame your face the right way and deflect attention to your stomach area. Large hoop earrings, or large earrings in general, matched with a larger necklace will attract attention to the top of your body instead of your lower half. A tasteful chunky necklace is a great piece to have when you want to keep attention towards your face.
What Not To Eat During the Holidays If You're Pregnant
The next thing you need to do is know what types of food pregnant women need to avoid, even if it is the holidays. Pregnant women should avoid shellfish and soft cheeses. This one may be hard, but don't eat raw cookie dough because it likely contains raw eggs which may contain salmonella. Lunchmeat is another food that's not recommended for pregnant women, so if you end up somewhere with a meat and cheese tray, steer clear.
Try Anti-Nausea Bands
Sometimes the morning sickness and daily nausea are enough to blow your cover on hiding your pregnancy. Some nausea bands are incredibly obvious that you'll be asked why you're wearing them. Not only that, but anti-nausea bands only work when worn correctly. If you're willing to give them a try, check out these Psi Bands. There are several patterns to choose from and they look like a regular bracelet and will help you hide your pregnancy during the holidays.
How to Avoid Drinking Alcohol While Pregnant
Try a Mocktail
If you're avoiding alcohol because you're newly pregnant, you can try a mocktail instead. These are non-alcoholic drinks that look like their alcoholic counterparts, but they don't have any of the dangerous or harmful ingredients (*ALCOHOL*).
Just Pretend
If you're pregnant during the holidays, and you're at a party, you could always walk around with a glass of wine, just don't drink it. You could also have one person there who knows you're pregnant and pass your drink off to them because you "don't like the taste".
Fake a UTI
Another way to avoid alcohol because you're pregnant during the holidays is to say you're on antibiotics for a UTI. Although this may not be true, people aren't as likely to question you because it's common knowledge that drinking alcohol and taking antibiotics don't mix.
Be the DD
If you want to clear yourself of the alcohol before you even arrive, volunteer to be the designated driver. This way there is no question about why you aren't drinking.
Don't Tell People Who Will Share Your News
You may be tempted to tell your kids you're pregnant because it's exciting and you want to celebrate. BUT, if you're trying to keep it a secret, you may want to consider waiting to tell your kids. They have a tendency to say things even if they don't mean to.
Also, people tend to be around a lot of other people during the holidays. If you aren't ready to share your big news yet, don't tell anyone who you fear may slip your news or want to share it because they're with people they don't get to see often. It's your news to share after all.
If You Aren't Feeling Well, Don't Go
You may feel guilty not attending every holiday gathering you're invited to, but you're growing a tiny human and that can be exhausting. And, even more than that, if you're experiencing morning sickness (or all-day sickness), chances are you don't want to be out more than necessary. Just share that you aren't feeling well and you'll miss being with them, but you'll have to catch up next time.
MORE Helpful Pregnancy Tips
Cute Clothes to Hide a Pregnancy
How to Survive the First Trimester
Pregnancy Tips for First-Time Moms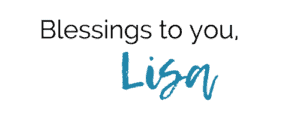 The owner of this website is a participant in the Amazon Services LLC Associates Program, an affiliate advertising program designed to provide a means for sites to earn advertising fees by advertising and linking to Amazon properties.
---