The Best Bathing Suits to Hide Stretch Marks
Once again, bathing suit season has arrived. And, if you're like a lot of moms, you have stretch marks you desperately want to hide before stepping one foot near a swimsuit.
Thankfully, there are some really awesome and adorable swimsuits that will help hide those awful stretch marks.
I've looked around and found the best bathing suits to hide stretch marks and you'll no longer have a reason to hide from the pool.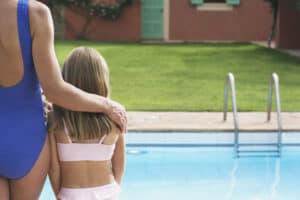 *This post may contain affiliate links, which means I receive a small commission, at no extra cost to you, if you make a purchase using this link. I only recommend products I love or would personally use.
We are going to start things off right with a swimwear brand that is truly designed for women of all shapes and sizes.
Whether you're looking for a tankini, one-piece swimsuit, or a swim dress, you're going to find what you're looking for with a Jessica Rey swimsuit.
With sizes ranging from XS to 1X, these swimsuits fit women of many sizes.
If you're looking for a swimsuit brand that's going to help you find the perfect swimsuit as a mom with stretch marks, this is it. They'll help you find a swimsuit based on your body shape!
Thankfully, they're pretty reasonably priced for a mom who just wants to go to the pool with her kids and feel comfortable with her stretch marks being hidden.
If you visit the site long enough, there will be a pop-up that will score you 15% off your $50 purchase!
This is the "Regina" swimsuit in Pink Petal print. I LOVE IT!
It's everything a new mom wants in a swimsuit. Cute, coverings, and functional!
Maybe you're looking for something more covering. I've got you covered too! (see what I did there!)
This is the "Marie" in Jardon print. One of the greatest things about this swim dress is that you aren't giving up feeling cute at the pool while being covered and comfortable.
Miraclesuit Swimsuits
I will say this again- you get what you pay for.
Miraclesuit makes some really cute swimsuits for moms who want to be comfortable yet covered.
This asymmetrical swimsuit has a built-in shelf bra to help you feel supported, yet is attractive and covering.
This particular swimsuit comes in Black and Chiraz (like a wine color) and sizes ranging from 6-16.
Check the price of this cute Miraclesuit swimsuit!

Raising Wild Swimwear
Do you watch Shark Tank?
If so, then it's quite possible you've already heard of this swimwear company.
Again, swimsuits for curvy women- yes!
If you're looking for sizes 0-12, you'll love this Vanessa Melon Swimsuit!
If you're looking for sizes 16-24, you have GOT to check out this adorable Vanessa Onyx Swimsuit.
Or you can check out lots of other cute suits on Raising Wild's site!
( I hope to have a preview picture soon for you to enjoy, but you should totally click the links above and take a look for yourself!)
Lands' End
I feel like Lands' End is a timeless brand of bathing suits.
They are classy, yet super cute depending on what you're looking for. You can get a traditional bikini, a tankini, a one-piece swimsuit, or even a dress.
With Lands' End swimsuits, the possibilities truly feel endless.
Here are a few of my favorite Lands' End Swimsuits.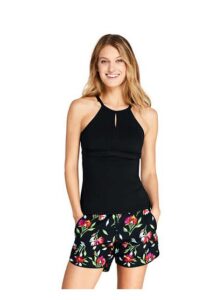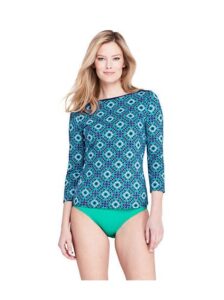 Tankini Top Swimsuit Boatneck Swim Tee
Ekouaer Women's One-piece Swimsuit
Without a doubt, this is Ekouaer swimsuit is one of the most unique, yet amazingly adorable swimsuits I have seen, making it one of the best bathing su
its for hiding stretch marks.
I think one of the most attractive features of this swimsuit for moms is that it draws your attention to the top. In my opinion, as a mom, I want people to not be focused on the parts of my body I want to hide- namely, stretch marks- when wearing a bathing suit.
There are 12 different patterns to choose from, and you need to check this out to believe how reasonably priced these swimsuits are!
You can choose sizes ranging from small to XXL.
Kortni Jeane
I love this Kortni Jeane swimsuit because it catches the eye in a good way. It's similar, yet different from a traditional one-piece swimsuit. It draws the eye to the mid-section, but not in a bad way.
You can choose from 4 colors, which creates a variety of options. And, if you fall in love with this particular bathing suit, you can buy more than one color.
This particular suit comes in sizes XS to XXL. This Kortni Jeans swimsuit is a great option for curvy moms.
Anne Cole
Last, but certainly not least is Anne Cole swimsuits.
Check out this adorable swimsuit. And… it comes in 7 different patterns!
Sizes XS to XL, there are many options to choose from.
I love the sleekness of this Anna Cole swimsuit. I am always a fan of patterns because I feel like I am always getting something on my clothes thanks to my kids, or I am trying to hide my beautiful imperfections, again, thanks to my cute kids.
Best Bathing Suits for Moms
Mommas- these are seriously some of the best bathing suits to hide stretch marks.
Although stretch marks are an incredible mark of giving life, sometimes, I just don't want to share them for the world to see at the pool. These swimsuits are adorable, functional, and perfect for any woman who wants to feel comfortable in her own skin.
Want more Cheerfully Simple?
How to be a Better Mom to Your Toddler!
The Best (and most real-life) Cleaning Schedule for Busy Moms!
Cheap & Fun Summer Activities for Kids!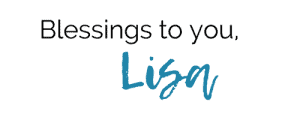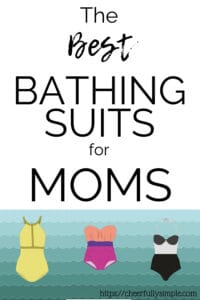 The owner of this website is a participant in the Amazon Services LLC Associates Program, an affiliate advertising program designed to provide a means for sites to earn advertising fees by advertising and linking to Amazon properties.
---