20 Genius Life Hacks for Moms
Kids are crazy and can be hard to keep up with, which will likely have you searching Google at some point looking for "life hacks for moms" as an attempt at survival.
You know, those simple little tricks that you think, "I wish I would've thought of that". And some of them may be things only moms with multiple kids would think of because we have to find different ways to manage the house.
Regardless, this list of life hacks will help you make life around the house much easier!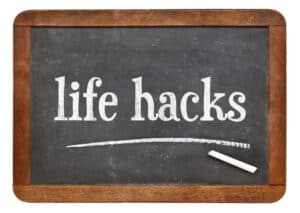 *This post may contain affiliate links, which means I receive a small commission, at no extra cost to you, if you make a purchase using this link. I only recommend products I love or would personally use.
The Best Life Hacks for Moms!
1. Hang as many clothes as possible! This will cut down on the amount of time you spend folding your clean laundry. PS- I don't iron many clothes. In fact, I don't have a clue where our iron is. Just being real!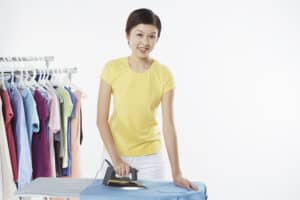 2. Don't let your kids get more than one cup in a day. More cups means more dishes to wash. If they're changing their drink, a simple rinse will do the trick. These Contigo Kids Cups are my favorite kids cups!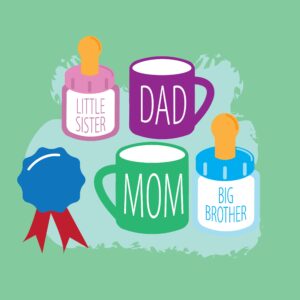 3. Dishes still a little wet? Open the dishwasher, shake the rack a little bit, then leave it open to dry. You'll save yourself the time of drying the dishes.
Related: How to Make Your Clean House FEEL Tidy!
4. Wet bottle parts and pump parts will dry much more quickly with the help of a salad spinner. Put the parts into the salad spinner, and then lay the parts out to dry the rest of the way, cutting down on drying time. Check out this Cuisinart Salad Spinner!
5. Traveling soon? Use quart-sized Ziploc bags to organize kid clothes. Each outfit gets its own bag. Write the kids name on the front, with a brief description of what's inside the bag, then sit on it to remove all the air and seal it. When the outfit has been worn, place it in a larger trash bag to bring home. I am really liking these waterproof reusable bags for our upcoming trip!
6. Not great at organization? When your kids are playing, place a few toys in a laundry basket. When they take one toy out, have them return the toy before getting a new one. You'll teach your child how to pick up after themselves, and your house will be less cluttered.
7. Not sure if the dishwasher is clean or dirty? Simple solution! Get a clean/dirty magnet, and you'll always know.
8. Another dishwasher hack! Put forks on one end and spoon on the other, with knives in the middle. This will make unloading the dishwasher a breeze and save you some time!
9. Do you fear losing a kid in a big crowd? Dress all of your kids in the same color. Then snap a picture before you go out in case something would actually happen. The matching color makes keeping track of your kids easier.
10. Prepare breakfast and lunches the night before if the mornings have you stressed out. This will save you time, hassle and tears.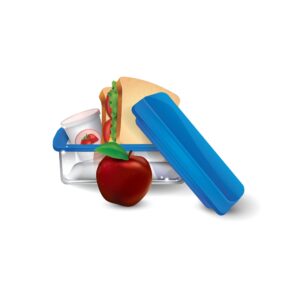 11. "Important Clip"- if you've ever had to pay a late bill, it can be super frustrating! If you have ONE place to put those important bills and papers that need to be taken care of, you're less likely to miss something if it's on this ONE clip.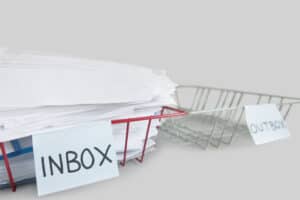 12. Around age 3, teach your kids to take their own plates and bowls to the sink.
Related: How to Set and Reach Goals When You're a Busy Mom!
13. Change the toys and books out in the car every other week. This will alleviate boredom and they'll always think they're getting new toys.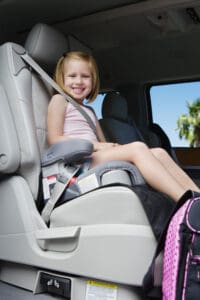 14. Use kiddos Melissa and Doug Water Wow! pen to seal envelopes, especially Christmas cards. Saves time, less mess, and that gross taste in your mouth.
15. Potty training? Keep a little training potty in the car in case of emergencies!
16. If you're potty training, another awesome life hack is to layer a waterproof mattress pad and sheet, with another mattress pad and sheet. That way when an accident happens, or even worse, someone pukes, it's a quick fix. This is one of my favorite home hacks for moms.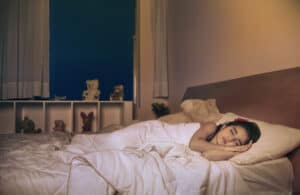 17. Keeping with the potty training theme, use a puppy training pad in the car seat once underwear is being worn. This will make for quick cleanup and a non-urine filled car seat pad.
18. One of my favorite time-saving hacks for busy moms is to prepare your meals in batches. This is simple to do by doubling your recipes when you're cooking and then freezing the extra food.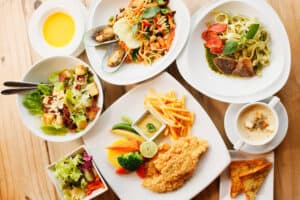 19. Anytime you're out in public, have your kids wear an ID bracelet with your phone number on it. Leave off any names, but add a phone number and any important medical information.
20. Create a daily priority list for yourself. Just because you're a busy mom taking care of everyone else, doesn't mean you shouldn't have time-saving hacks for yourself. Every day, give yourself a list of three things that you want to make a priority. Since talking home hacks for moms, don't leave out yourself!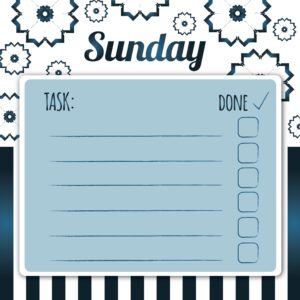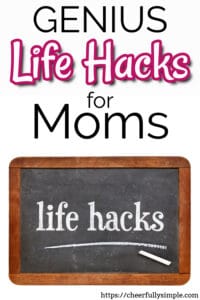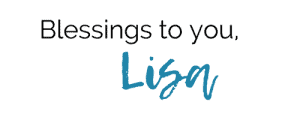 The owner of this website is a participant in the Amazon Services LLC Associates Program, an affiliate advertising program designed to provide a means for sites to earn advertising fees by advertising and linking to Amazon properties.
---