Easter Basket Ideas for a 2 Year Old!
Looking for Easter basket ideas for toddlers that don't involve candy?
You're in luck! In this blog post, I'm going to give you 10 fun and non-candy Easter basket ideas for your little one's Easter basket. From books to toys to clothes, we have you covered!
If your kids are like mine, it seems like they end up with 3 or 4 Easter baskets between ours, and the gifts they're given from other family members.
I'm totally cool with that, except they don't need all the candy.
So, what better way to do an Easter basket this year than with non-candy items. Here are some of my favorite Easter gifts for 2-year-olds.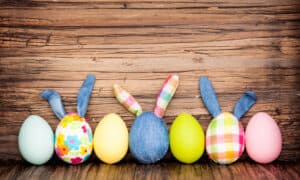 *This post may contain affiliate links, which means I receive a small commission, at no extra cost to you, if you make a purchase using this link. I only recommend products I love or would personally use.
Easter Basket Ideas for a 2-year-old
Play-Doh
I think Play-Doh is a timeless gift that is a right of passage for any toddler. Obviously, some supervision is necessary, but Play-Doh is a gift that invokes creativity in kids.
Melissa and Doug Water Books
I LOVE Melissa and Doug band toys and games, and their Water Wow! Books are amazing! We took them when we were traveling with our toddler and they were great for the airplane. Honestly, their good for restaurants, quiet time, and especially great for your toddlers Easter basket.
Books
Reading is one of the best things you can do with your toddler. It's one of the best Easter basket ideas for a 2-year-old because you can be creative. My kids love pop-up books or books that are scratch and sniff. Some of our favorites are the Llama, Llama books, the Little Blue Truck books, and if you're looking for something more educational, check out this amazing Best Word Book Ever.
New Ball
What two-year-old doesn't want a new ball? A new ball is going to last way longer than candy anyway! This Infantino Textured Ball Set is awesome because it has a variety of balls with different textures. And, I feel like we're always losing things, so there are plenty.
Bubbles
Bubble wands are one of my favorite summer toys. I bought seriously like 50 of these Joyin Toy bubble wands. WHY? Because they're just that awesome. They make great bubbles, and my kids can play with them on their own. Not only that, but they seem to last longer than other brands.
Sidewalk Chalk
Even if you don't have a driveway or sidewalk at your house, I bet you have a park in your neighborhood. Every kid loves the opportunity to be creative and draw to their heart's desire. Crayola has some of my favorite sidewalk chalk!
Summer Clothes
If your kids are like mine, it seems like I'm always looking for clothes in the next size. I love this easy to play in clothes that wash and wear well. Not to mention, they're super adorable!
New Shoes
I just went to one of my local show stores and stocked up on the clearance section of out-of-season shoes. I did the same thing last season, which means my kids will be getting a new pair of summer shoes in their Easter baskets this year. If you have a kiddo with wide feet, these are the best shoes for toddlers with wide feet!
Gardening Kit
Does your toddler love play in the dirt? Boys and girls both love to dig and help outside. We do a garden every year, and our kids love playing in the freshly tilled up dirt. They put their super adorable rain boots on, grab their kid-friendly gardening kit, and join us in our work in the muddy mess.
Coloring Books and Crayons
As a kid, I can still remember the joy that came with a new coloring book and a fresh box of crayons. Even the 8-pack of crayons was amazing because NO ONE had ever touched them. Some of my favorite coloring books for toddlers are this Sesame Street set, this Disney and Friends set, and of course Crayola for crayons.
New Pajamas
Much like clothes and shoes, I feel like my kids grow out of pajamas super-fast! These Simple Joys by Carter's pajamas are affordable and adorable, appropriate for girls and boys, and will make a great addition to your toddler Easter basket this year.
Fun Snacks
I am yet to find a kid who doesn't like fruit snacks. Their fruity and chewing and oh so delicious. Annie's Bunny Fruit Snacks are my favorite because they're organic, non-GMO and kid-friendly. I do always watch my kids closely with fruit snacks just to make sure they don't choke. Another one of our favorite snacks is Clif Kid ZBAR's. They're great as a snack, but my kids also like them for breakfast.
Easter Basket Ideas With(out) Candy
These are some of my favorite Easter basket ideas for 2-year-olds.
And, just because I didn't throw in candy, doesn't mean a little bit of Easter candy is a bad thing.
Be creative with your kids' Easter baskets, and make them unique for each of your kids!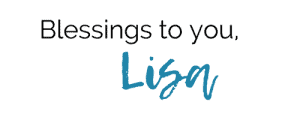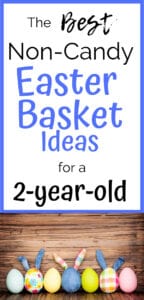 The owner of this website is a participant in the Amazon Services LLC Associates Program, an affiliate advertising program designed to provide a means for sites to earn advertising fees by advertising and linking to Amazon properties.
---