The Most Popular Kids Halloween Costumes
Looking for the best Halloween costumes for kids in 2022? Look no further! I have gathered some of the most popular and trendy Halloween costumes that will be sure to please your kiddos. From superheroes to movie characters, we have something for everyone. Keep reading to learn more about these adorable Halloween outfits!
Superheroes are always a popular choice for Halloween costumes, and in 2022 they will be even more popular than ever. The new Avengers movie is coming out, so expect to see a lot of little Iron Mans, Captain Americas, and Thor's running around.
And, with the new Encanto movie, you'll likely be seeing a few Mirabel's this Halloween.
Whatever type of Halloween costume you and your child choose, you're sure to pick the right one from these popular kids Halloween costumes! Halloween is all about being creative and letting your imagination run wild. So get started on your costume today and have a spook-tacular time this Halloween!
*This post may contain affiliate links, which means I receive a small commission, at no extra cost to you, if you make a purchase using this link. I only recommend products I love or would personally use.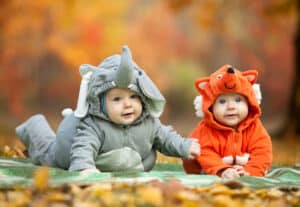 Baby Halloween Costumes
Finding the best baby Halloween costumes is so much fun! You can choose your favorite characters, or snag a cute animal Halloween costume. These are some of the best baby Halloween costumes in 2022!
Cute Infant Monkey Costume
How adorable is this baby monkey costume? Don't you just want to squeeze him? This unisex Halloween costume for babies is 100% polyester and comes in sizes XS (0-6 months), S (6-12 months), M (12-18 months), and L (18 months-2T).
Infant Dumbo Elephant Costume
Ok, so there is baby elephant cute, and then there is baby Dumbo the Elephant costume cute! I LOVE this baby costume! This infant Halloween costume comes in 2 sizes: 6-12 months and 12-18 months and is 100% polyester. It does need to be hand-washed as well.
Infant Fireman Costume
This fireman costume for toddlers is absolutely adorable! The costume comes with everything this little guy is wearing with the exception of the socks. You can choose from sizes 6-12 months and 12-18 months.
Infant Costumes for Disney Lovers
If you love all things Disney, you're going to love these Disney infant Halloween costumes. You can choose between Red from the Incredibles, Woody from Toy Story, Winnie the Pooh, Tigger, Monsters Inc, Jack Skellington, and Mickey Mouse. For sizes, you can choose from 0-3 months, 3-6 months, 6-9 months, 9-12 months, 18 months, and 24 months. The costumes are made from a cotton/polyester blend and they're machine washable.
Traditional Kids and Toddler Halloween Costumes
One thing I love about shopping for toddler Halloween costumes is that your toddler likely wants to pick their own costume. For me, this has always been fun because it's one of the first times your toddler gets to share a bit about who they are! Many of these Halloween costumes are great for both toddlers and young kids, so I've put them all together.
Kids Astronaut Costume
For the cute little astronaut in your life, this astronaut toddler costume is sure to please! This Halloween costume comes in sizes 3T, S (5-7 years), M (8-10 years), and L (10-12 years). The fabric part of the costume is made of 100% polyester.
Kids Unicorn Costume
Unicorns are all the rage right now! This adorable unicorn toddler Halloween costume will be the hit of any Halloween Costume Party! This unicorn costume comes in sizes 1-2T, 3T-4T, 5-6 years, 7-8 years, and 9-10 years. The costume is made of 100% polyester and will need to be hand-washed. One thing I love about this costume is that your kiddo can play with just the unicorn headband after Halloween if they want.

Kids Police Officer Costume
This Police Officer costume is not only great for Halloween, but also for everyday dress-up! This Halloween costume is made of 100% polyester and is machine washable. This costume is great for both boys and girls. You can choose from the following sizes: 2T (1-2 years), 4T (2-3 years), S (4-6 years), M (7-10 years), L (11-14 years), XL (14+).
Kids Witch Costume
And then there is the infamous witch costume! This cute little toddler witch costume is purple and black, the perfect Halloween colors! This costume is made of 100% polyester and comes in sizes toddler (3-4), small (5-7), medium (8-10), and large (10-12). Just to note- the costume does not include the broom.

Kids T-REX Dinosaur Costume
These T-REX Dinosaur Costumes make me laugh every single year at Halloween. You need to know that this costume does have a fan inside that runs continuously to keep it inflated. This dinosaur Halloween costume is made of 100% nylon and fits kids up to 54″ in height.
Kids Butterfly Costume
This butterfly kids costume is beautiful! This costume is designed for kids from ages 3-15. That means it's an incredibly versatile Halloween costume that could be used for more than one kiddo through the years. The costume is made of polyester.
Popular Kids Character Costumes
Kids Mirabel from Encanto Halloween Costume
Encanto has become a very popular kids' movie this year. Mirabel is likely going to be a popular kids Halloween costume this Halloween.
Toddler Costume- Marshall from Paw Patrol
This Marshall toddler costume is perfect for any Paw Patrol fan. It comes in two sizes: toddler and XS.
Sonic the Hedgehog Kids Costume
With the new Sonic movie, your kiddo may want to dress up as Sonic the Hedgehog for Halloween this year. This popular kids Halloween costume comes in sizes XS (39″) up to size L (55″).
Kids The Flash Superhero Costume
For the superhero in your life, check out this awesome The Flash Superhero costume. The costume is made of 100% polyester and comes in sizes toddler, small, medium, and large (check the sizing chart for details). This superhero costume is a licensed DC Comics costume.
Kids Princess Costume
Almost every little girl dreams of being a princess. There is a super popular Disney movie with a super popular princess, and this toddler princess costume will make her dreams of being a princess come true! This set comes includes the accessories, and you can choose from sizes 3T to 8 years.
The Minions Kids Halloween Costume
With the new movie this year, I have a feeling you're going to see some of these cute Minions kids costumes. This Bob costume comes in sizes Small (4-6), Medium (7-8), Large (10-12).
Kids Gekko Costume from PJ Masks
PJ Masks is not a popular show in our house, but I know for some, it's a favorite. Check out this adorable Gekko costume from PJ Masks! This costume is 100% polyester and comes in sizes 2T, 3T-4T, and sizes 4-6. You can also get a Catboy costume as well!
Even if you're going to skip trick or treat and do some other fun Halloween activities with your kids, these Halloween costumes are super cute and fun! Which popular kids Halloween costume will your kiddo be wearing for Halloween this year?
MORE Halloween Fun!
Halloween Trick-or-Treat Alternatives
Fun Fall Activities for Families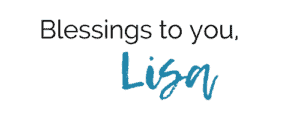 The owner of this website is a participant in the Amazon Services LLC Associates Program, an affiliate advertising program designed to provide a means for sites to earn advertising fees by advertising and linking to Amazon properties.
---