Best Non-Spooky Halloween Books for Kids
Halloween is a time for candy, costumes, and all things spooky. But what if you don't want to get scared?
We've got you covered with over 20 of the best non-spooky Halloween books that will keep your little ones entertained during the month of October as they gear up for Halloween!
Sometimes it's fun to read Halloween books that aren't scary, especially if you have little kids. I know my kids enjoy reading books that go with the season and Halloween is no exception. But, my kids don't want to be scared when they read Halloween books. So, here are our top non-spooky Halloween books for kids!
*This post may contain affiliate links, which means I receive a small commission, at no extra cost to you, if you make a purchase using this link. I only recommend products I love or would personally use.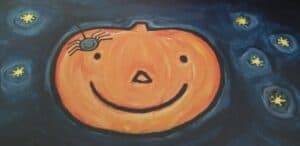 Halloween Books for Toddlers and Preschoolers
This section of books is great for your toddlers and preschoolers. The books are related to the basic topics of Halloween but are shared in a non-spooky way. The pages are colorful, and many are interactive with their flaps. This list includes some of the best Halloween pictures books available for your readers.
This lift the flap book sends you on a journey looking for baby's pumpkin. Kids love to lift the flaps and see what is hiding behind them. The graphics are large and colorful, making this non-spooky kid book a winner among parents and kids.
This goofy story is all about a ghost who wants to wear clothes. Each page shows him wearing a different piece of clothing that suddenly his friend Frankenstein ends up wearing. This simply illustrated book is cute and quick. And you'll get a good laugh out of how the story ends.
Priddy Books is a popular brand among the youngest readers. They do a great job creating very colorful, interactive books for toddlers. Tiny Tiger, Baby Bunny, Little Moo, Cuddly Kitten, and Mommy Kitten go trick or treating and get to join in a Halloween parade. Be prepared to read this one over and over again.
If your kids love books that rhyme, then this non-spooky Halloween book is a winner! It takes the animals from the jungle and enters them into this Halloween scene. The animals are all going out in their costumes on Halloween night to do a little trick or treating together. Let's just say that it's rather comical seeing a tiger dressed up as a cow, and a toucan dressed as a butterfly. Your kids are sure to get a good laugh out of this book.
I love that this non-spooky Halloween book will teach your youngsters about each of the different Halloween characters. You could easily turn this into a guessing game because one page gives a description of a Halloween character, and then the following page shows a colorful illustration of the previously described character. It is a very well-done Halloween book that shows a group of friends going trick or treating on Halloween night.
Peek-a-BOOOO!

, by Marie Torres Cimarusti
Chances are, your curious little one loves to read lift the flap books. This peek-a-boo book is a super cute lift the flap book that engaged your kiddo in a story of the different Halloween characters playing peek-a-boo. The illustrations are large, colorful and non-spooky, and it's sure to be a book your kids will love to read.
Best Halloween Books for Beginner Readers
The books listed here are ideal for the newest readers. If your kiddo is just learning to read, then this is a great place to find some non-spooky Halloween books. Your kids will get to go on adventures for Halloween within the books and practice their reading skills and sight word recognition.
Mittens the cat wants to help Nick prepare for Halloween. Except Mittens is a cat and Nick is a human. Mittens seems to have a great talent for undoing everything that Nick does. That is until Nick needs a bit of help with his lifeless, pretend ghost he is trying to bring to life. And that is when Mittens gets a chance to help Nick out.
If you are working on letter recognition with your kiddo, Bad Kitty Scaredy-Cat is a great book for Halloween. Each page is well illustrated and the theme of the book deals with the alphabet. A dreadful dragon, a monstrous mummy, and a rusty robot are some of the characters that come alive in this hilariously well-done book about Halloween.
A spoof on the classic, There Was an Old Lady Who Swallowed a Fly, There Was an Old Mummy Who Swallowed a Spider is sure to give your kids a laugh. The illustrations in this book are beautifully done. The story is about a mummy who eats everything in his path. And if you aren't careful, he might eat you too!
If your kids love dogs, they will LOVE this book. Vampoodle gets to hang out with his friends and play in the backyard. They play tug o war, bob for weenies, and are having fun until they are frightened by a group of kids who are dressed up for Halloween. The dogs take off to hide only to be relieved when they find out the costumed kids are their owners. The book ends with the dogs dressing up for Halloween and participating in a Halloween parade.
Marley, the dog, is the star of this show. He wants to participate in everything his family does, but what he doesn't understand is that he is a dog and not a person. Marley wants to carve pumpkins but gets his head stuck. He wants to decorate but pops the balloons. It isn't long before poor Marley ends up outside in the dog house. When the Halloween party begins, Marley enjoys his job as the cleanup dog. He enjoys all the food that the children drop on the floor, that is until he gets a belly ache. And what happens next will have your kids cracking up laughing!
Happy Halloween is filled with simple, colorful graphics that are easy on the eye. It shares a brief history of Halloween, and some of the traditions families share to celebrate. If you want to share some new experiences with your kids this Halloween, this book is great, because it has illustrations that your kids will be able to understand. Pumpkin pie, bobbing for apples, and trick-or-treating are just some of the fun things your kids will experience in this book.
Katy Duck was super excited about trick-or-treating, so much so that she decided to create her very own Halloween costume all by herself. She settles on a dancing unicorn and couldn't be happier. That is until she arrives at the Halloween party and sees Alice. Alice shimmers and glimmers, and Katy is VERY jealous of her costume. That is until Alice tells Katy how much she loves her costume and wants to be a dancing unicorn next year but she doesn't know how to be one. This is such a great story for your kids about being comfortable with who you are and not always wanting to have what someone else has.
Doreen Cronin is a well-known author of children's books, and this adorable book about Farmer Brown and the mystery noise is a great example of her work. Poor farmer brown does not like Halloween, but the animals on his farm most certainly do. In fact, every year on Halloween night they throw an over-the-top Halloween party. When Farmer Brown hears a mysterious noise, he hides in his bed but also knows he must go investigate. This book will keep you on your toes wondering what the noise is until the very end.
A play on the classic, There Was an Old Lady Who Swallowed a Fly, There Was an Old Lady Who Swallowed a Bat is sure to give your kids a laugh. The illustrations are colorful and comical and your kids are sure to enjoy it. A ghost, a goblin, and a bunch of bones are just a few of the things the old lady swallows.
Splat the cat wants nothing more than to win the award for the scariest cat for Halloween. He tries to figure out what costume will help him win, and when he discovers his fear of spiders, he decides that he will go as a spider. This cute story walks you through Splats journey of thinking he HAS to win, to questioning if he COULD win, and in the end, you'll learn who earns the award of the scariest scat on Halloween.
Best Halloween Books for Advanced Readers
This section of books is typically rather lengthy, but each tells a good story. They would be great books if you read with your kids each day. You can read a section of the book leading up to Halloween. If you have a reader who is advanced in their reading skill, they may even be able to read some of these books to you. Many of these books would be great for elementary school readers.
If you enjoy the movie, then you'll love the book. It's the Great Pumpkin, Charlie Brown is a beautifully told story of a boy named Charlie Brown and his friends. Every year Linus, one of Charlie Brown's friends, waits in the pumpkin patch on Halloween night, for his hero, the Great Pumpkin. This vintage Halloween book will teach your young readers a great lesson in friendship and patience, and take them on a hunt for the big pumpkin.
Clifford's Halloween is a cute little story about a dog named Clifford. Emily Elizabeth and Clifford have a blast together playing games and being silly together. Clifford is trying to decide what he wants to dress up as, so make sure you read on and see what he decides!
Arthur was a classic for me growing up. I loved watching Arthur on TV and taking in the life lessons he would learn. In this Halloween story, Arthur is faced with a great dilemma when his sister wanders into the scariest house on the street. Should he go after her to save her? When he finally gets over his fears and realizes that he must go in and save her, he is REALLY surprised by what he discovers inside!
If you've read any of the Ladybug Girl books, then you know you're in for a treat. I love that she has a sense of curiosity but always manages to be herself no matter her circumstances. She goes on great adventures and this Halloween sends her on a journey to the closet. Ladybug Girl's brother asks her if she is going to change up her costume from years past when she has always been Ladybug Girl. She tried to decide what she should be, and eventually decides… you'll have to read more to find out!
This book is about the Berenstain Bears going trick-or-treating on Halloween night. They prepare their costume with the help of their parents and set off for a night of fun with their friends. They think they are going to play a trick on an old lady they call, Witch McGrizz, only to be completely surprised when they get to meet her. A great lesson can be learned from this book that people aren't always who they seem to be. The only graphic in this book to be cautious of would be the devil costume that brother bear wears. Look through the book and make sure you think your kids won't be frightened by that.
I LOVED reading the Berenstain Bears' books growing up as a kid. We had several of their books, and I could read them over and over and never be disappointed. The one Halloween book we had from the Berenstain Bears' series was, The Berenstain Bears and the Prize Pumpkin, and it was the one book I would pull out and read each Halloween. It wasn't spooky at all and I loved the ending.
This is a compilation of the 3 Berenstain Bears' Halloween books. The titles included are The Berenstain Bears Trick or Treat, The Berenstain Bears and the Ghost of the Forest, and The Berenstain Bears and the Prize Pumpkin. Some of the graphics may seem a bit spooky if you are reading this book with your young kiddos, but overall, the stories are cute. The one that doesn't really have any graphics that I would classify as spooky is The Berenstain Bears and the Prize Pumpkin. You could use this the 3 nights before Halloween as a fun little treat.
It can be fun to play dress-up, read some great Halloween books, and enjoy some candy with your kids. I hope you have found some great non-spooky books for your kids to enjoy this Halloween!
MORE Halloween Fun!
Halloween Trick-or-Treat Alternatives
Fun Fall Activities for Families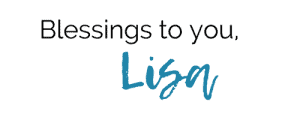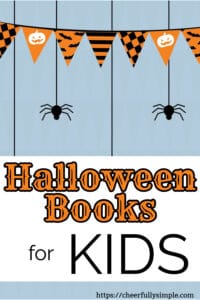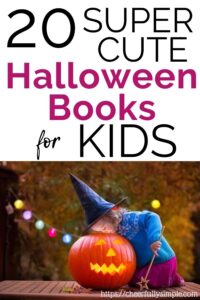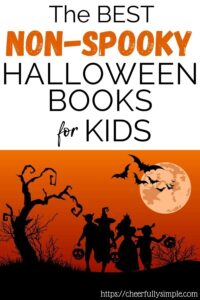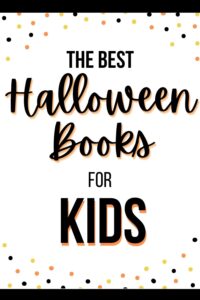 The owner of this website is a participant in the Amazon Services LLC Associates Program, an affiliate advertising program designed to provide a means for sites to earn advertising fees by advertising and linking to Amazon properties.
---