Must-Haves When Flying with a Toddler
We just made it back from an amazing vacation and I want to share some great tips for flying with a toddler! It's important that you know what to bring when flying with kids, and I will share all of those as well. But first, some background of why we decided to fly instead of drive.
After a grueling 14-hour drive home after a weeklong trip with our first child, we decided we would never make that long of a drive again. Seriously, we spent the first 2.5 hours of that drive home with a screaming, inconsolable toddler, to the point that my husband was going to drop us at the airport and drive the rest of the 10+ hours on his own.
It was that bad!
Thankfully, the baby finally fell asleep and we had some time to recover before taking on the rest of the trip. It was rough, but we survived. And, we have held to our word and are yet to make that long of a trip driving again.
Obviously, that leaves one alternate choice for traveling.
Flying.
And, because our kids are still pretty young, that means we are flying with kids. If you've heard horror stories, know that it doesn't always have to be that way when traveling with kids. There are some things you can do ahead of time to make sure you are prepared for the trip, and I want to share my best tips for creating a toddler packing list with you!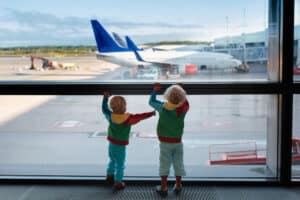 *This post may contain affiliate links, which means I receive a small commission, at no extra cost to you, if you make a purchase using this link. I only recommend products I love or would personally use.
Take a Stroller
In terms of traveling, make sure you take a stroller. I highly recommend an umbrella stroller like this one here. You might think it could be a hassle, but they'll gate-check it for you right as you get on the airplane.
It was great for hanging a backpack, and I even put the handle of our carry-on luggage over one of the handles, which freed up my hand to only have to push the stroller. It also alleviates any concern of your child getting away from you as you hustle through the airport.
Lots of Snacks
First, you'll want to make sure you have lots of snacks. And maybe even pack some snacks that your kids have never tried just to buy yourself an extra few minutes.
Seriously, one thing you'll figure out quickly is that your kiddos attention span is super short.
They'll be done with each thing in about 2 minutes (if that), and you need to have a lot of things to do. One snack in particular that we made sure to pack was fruit snacks.
If your little one doesn't have a lot of teeth, make sure to pack something they can chew on to help alleviate the pressure changes that can cause ear pain at both take-off and landing.
A Tablet and Headphones
I have shared several times that I am not a huge fan of tablets at a young age. However, I think that a little bit of limited, and directed screen time isn't awful. In fact, in the case of flying on a plane with a toddler, I would recommend it.
Most tablets have free apps that you can download. Make sure you also grab a case to keep the tablet safe. Our youngest doesn't really "play" the games, but instead just likes to touch things.
Fine by me!
Even if it buys me 10 minutes of the flight, it's worth it. And, if you do opt to bring a tablet, they have these really AWESOME headphones that I highly recommend!
Books and Toys
The week leading up to our trip, I went to Once Upon a Child. I have bought clothes here several times, but this time I went in with an entirely different purpose.
I wanted to buy books and toys.
It's important to have some things that are new to your kids so that they are even more inclined to play with them longer. We bought some puzzles (for our destination), books, and a couple of small toys without parts. I also LOVE Melissa & Doug On the Go Books with water pens.
The last thing you want to have to happen is to have pieces flying up the floor on the airplane when you hit turbulence.
Dollar Store Items
Another stop I made for this trip was the dollar store. I bought some play-doh, which ended up working out better than I had even thought it would. Our kids loved it and it is now one of my favorite toddler plane activities!
I suppose that was because we haven't done a lot with play-doh up until this point. Another thing I bought there was some coloring books and crayons. Again, if you lose one to the airplane floor, it's not the end of the world. I also bought some of those expandable washcloths that are packed up super tight and expand when you add water.
A Sippy Cup
A sippy cup that won't build pressure. Who would've thought this would be an issue? Not me but let me tell you that a kid with spilled water on their pants isn't a happy flyer.
Do yourself a favor and buy a new sippy cup if you have to that doesn't have the slightest chance of having pressure build up inside of it. These Nuby brand cups come in a pack of 2 for about $7.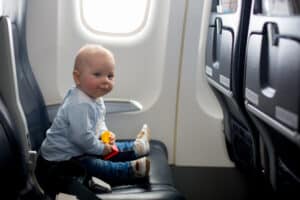 Extra Clothes, Diapers, and Wipes
Make sure you pack an extra set of clothes for you and your kids. It may sound silly, but puke, poop, and pee happen. It will be pleasant for no one to have to wear that for the remainder of your plane ride. Pack some extra diapers and wipes just in case you need them.
A Car Seat that Fits in Airplane Seats
Per a friend's recommendation (thank the Lord for her advice!), I checked our car seat and discovered that it wasn't going to fit in the plane seat. So, I did quite a bit of research and found a Cosco Onlook car seat that we were EXTREMELY happy with.
It was super cheap, less than $100.
This car seat worked out even better than I thought it would. Yes, this does mean that we had to buy a seat for our toddler, but it also meant that I wasn't going to be the crazy mom trying to keep their toddler on their lap for hours on end. Instead, our little one was safely buckled into a car seat and traveling the way they were used to.
Oral Pain Reliever
I'm not a fan of medication, especially when not really necessary. Now, with that said, I also understand that extreme circumstances call for things we may not love.
One thing I packed, and I am glad I did was oral pain reliever. When we first got on the plane and I had our youngest buckled in, a scream fest ensued. I could tell things weren't going to get better any time soon, so I gave a minimal amount of pain reliever.
I am grateful I did because when we would land, we discovered some diaper rash that was likely causing the screaming. Not to mention that the first 45 minutes of our flight was peaceful with a sleeping baby. And, in the end, we realized that our youngest just likes the sound and vibration of the flight and did the same thing (without medication) on our return flight home.
In the End, It's Up to You How You and Your Toddler Travel!
Flying with kids really can be a great experience, even if you're flying with a toddler. They can be tough at times, but they can also be a lot of fun. Make sure that you're prepared to switch activities every few minutes to help keep them occupied.
I also found that even simple little things like playing peekaboo with our neighbors were great as well. With any luck, there will be other kids on the plane. It seems like kids entertain each other better than we parents can. Use whatever, or in this case whoever, you can!
So, those are some of my best tips for flying with kids. If this is your first plane ride for your toddler, those are must-haves until you can get a better feel for how your kids do on plane rides.
I hope this has been helpful to you and after your flight, stop back and let me know what item(s) you think I need to add to my list!
MORE Helpful Posts
How to be a Better Mom to Your Toddler
The Best Double Strollers for Infants and Toddlers
Practical Diaper Bag Alternatives (great for flying!)
My Favorite Interactive Children's Books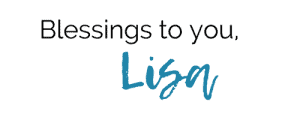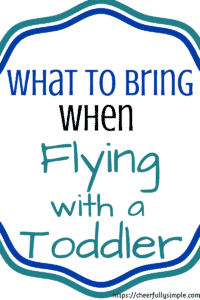 The owner of this website is a participant in the Amazon Services LLC Associates Program, an affiliate advertising program designed to provide a means for sites to earn advertising fees by advertising and linking to Amazon properties.
---