The Best Teacher Christmas Gifts
Your kids' teachers play an important role in their lives and it's important to make sure they know they're appreciated at Christmas time.
But, what to get?
As a teacher, I want to share with you some fantastic teacher Christmas gift ideas, and some not so great teacher Christmas gifts. Many of these teacher gift ideas are gifts that I received when I was in the classroom. In case you don't know anything about me (chances are, you don't!) 😉 I should share with you that I was a middle school teacher for 7 years before becoming a blog at home mom.
So, what to get your kids' awesome teachers? Let's check it out.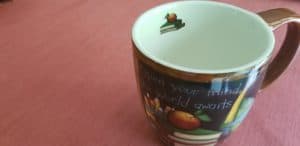 *This post may contain affiliate links, which means I receive a small commission, at no extra cost to you, if you make a purchase using this link. I only recommend products I love or would personally use.
These are some GREAT ideas that teachers will LOVE!
Gift cards
Teachers love gift cards, and for good reason. For instance, if you buy a Wal-Mart gift card or Amazon gift card, it gives the teacher a chance to buy something for themselves, or they can choose to use it to buy something for their classroom. If you want to buy something that they are more likely to use for themselves, I would recommend buying a restaurant gift card to their favorite restaurant. Not sure what that is? Have your kiddo ask. The teacher will be grateful you took the time to make the gift personalized.
I know some may argue with this because it breaks the, "Don't buy the teacher anything scented" rule, but, when you are hanging out with germy kids all day, it's nice to have something that doesn't smell like raw alcohol to clean your hands with. So yes, buy some scented hand sanitizer. Even if they don't use it themselves, their students will and their classroom will smell nice!
I get that school supplies aren't very personal when it comes to a teacher Christmas gift, but let me tell you, they will be much appreciated. I worked with teachers who spent a small fortune, literally, to buy school supplies for their students to use. We are living in a time when not every student has the means to buy school supplies, and so that responsibility has fallen on the teachers. When you provide a basket of school supplies, that is one less thing the teacher will have to buy. And, fun markers or grading pens can bring a smile to a lot of teachers faces. (These are some of my FAVORITE PENS for grading!)
READ NEXT: 4 Ways to REDUCE Christmas Spending on Your Kids
Most teachers spend a lot of their day talking. This means dry mouths and a lot of water consumed. Even if water isn't their thing, you can still buy them a really nice water bottle. Some of my personal favorites are the Yeti 30 oz Tumbler, because it keeps your drink cold or hot, and it doesn't sweat. We didn't have A/C in our building and it got hot and nasty. Having a cup that wasn't going to sweat all over my desk and everything on it (including your kiddo's work), was great. Another favorite of mine is my Tervis 24 oz water bottle!
There is something to be said about having a plant in your classroom. I think it brings a sense of freshness, and it brings the outdoors in. Find some great succulents if you want to go non-traditional. Also, another option is to buy some kind of plant that they can take home and have in their own space.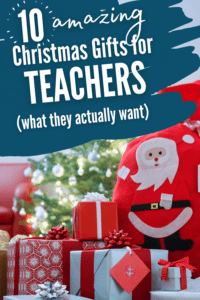 Believe it or not, teachers have lives beyond the classroom. You and I know this, but often kids cannot wrap their minds around this which is comical. A lot of teachers really enjoy reading a good book. If you do a quick search online, you can sure to find some really great reads. I am currently reading, "Girl, Wash Your Face", and I would HIGHLY recommend it to any woman.
I wrote A LOT of notes in my 7 years of teaching. Some were home to my students' parents, while others were notes to allow a student to leave my classroom and venture somewhere else in our school. Either way, having paper personalized with the teacher's name will alleviate the need for them to CONSTANTLY write their name on a piece of paper. It also adds some authenticity to notes going home.
READ NEXT: The Perfect Stocking Stuffers for Toddlers and Preschoolers
Handmade Gifts That Aren't Food
Some of my favorite teacher Christmas gifts I received were made by students or their parents. And no, I'm not talking about baked goods. I had a student whose family didn't have the money to buy a Christmas gift for me, but he wanted me to have something. So, he made me a Christmas ornament. Let me just say, he was one of those kids who made me crazy nearly every day. Let me just say, there may or may not have been tears when I got home. Clearly, he saw value in what I was doing for him in his life. (The ornament has been on my Christmas tree every year since I got it.) Another gift a student made for me was a pen holder for my desk.
Movie Tickets
Contrary to popular belief (OK, at least students' beliefs), teachers have social lives. They enjoy going out and having a good time just like everyone else. Going and seeing a movie is a great way for a teacher to relax and enjoy some time for themselves. You could also send in a movie kit with a popcorn bag, some candy, and a pass to rent a movie from Redbox. This one is particularly AWESOME because it's already put together for you!
Fan Gear with School Name on it
I was lucky enough to have some students with AWESOME parents who were always good to me. There were several years that I received some new spirit wear. Everything from a personalized tote bag, a sweatshirt, a lanyard, and several other things. Teachers like gifts they will use and anything that can be used at school and is personalized is great!
Alright, now onto the "What Teachers Won't Tell You They Don't Want, But They Really Don't Want List"
Homemade Goodies
Please don't be offended, but teachers don't really want baked goods. It's nothing against you, but there are so many other things we can use. Not to mention, the holiday season is known for eating way more "sweet treats" than any one person ever should. Putting more in front of a teacher isn't helpful when they're trying to maintain a "diet". LOL
Scented Lotions and Candles
I know, I broke this rule (slightly) above, but scented things are hard to knock out of the park as a gift. I was grateful for the gift but more likely than not, you aren't going to pick the right scent. And, personally for me, I don't use a lot of it, and I don't burn candles in our house. I worked at Bath & Body Works for quite a few years, and we always had teachers coming in to either return the products, exchange them for a different scent, or exchange them for a gift they could give to someone else. Just saying.
Coffee Mugs
I was given a handful of coffee mugs in my 7 years of teaching. The best part, I don't even drink coffee. Ha! Sure, there are other uses for them, but so many other gifts would be more appreciated.
Here's the thing, teachers just want to know they're appreciated, just like anyone else. We work in a profession where we are often scrutinized for everything we "don't do right" when in reality MOST teachers are doing their very best to do everything they can to educate your child. A simple gesture, honestly, even a note of thanks would mean the world.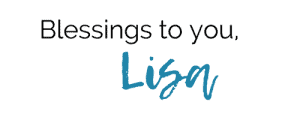 The owner of this website is a participant in the Amazon Services LLC Associates Program, an affiliate advertising program designed to provide a means for sites to earn advertising fees by advertising and linking to Amazon properties.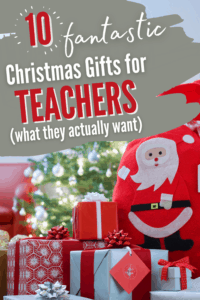 ---