Baby's First Christmas Gift Ideas
Preparing for your baby's first Christmas is so much fun! Regardless of their age, every "first" will create fun, new memories.
This all-inclusive list of baby's first Christmas gift ideas has something for every baby regardless of age and stage. Some gifts are fun, others are designed to help a baby along in their development.
I am certain this baby's first Christmas gift guide is going to help you pick the perfect Christmas gift for the special baby joining you this Christmas.
*This post may contain affiliate links, which means I receive a small commission, at no extra cost to you, if you make a purchase using this link. I only recommend products I love or would personally use.
Personalized Christmas Gifts for Baby's First Christmas
Personalized Christmas book
I feel like we started creating our baby's first library as soon as we found out we were pregnant. One of my favorite kinds of books is personalized baby books. I want to feature two popular personalized Christmas books for babies. The first personalized Christmas book is the Night Before Christmas. This story is the traditional Christmas story, but with the child's name sprinkled in throughout the story. The second story, Very Merry First Christmas, is a fun Christmas story with the child's name placed throughout the book leading up to Santa bringing their Christmas presents.
Personalized Christmas stocking
A Personalized Christmas Stocking is another great Christmas gift idea for baby's first Christmas. You can customize the design of the Christmas stocking and then personalize it with the name of the baby you're celebrating.
Personalized name puzzle
Fat Brain Toys makes these incredible personalized name puzzles. You can personalize the puzzle up to 9 letters.
Personalized kids chair
Another popular baby's first Christmas gift is a personalized kids chair. For this kids chair, you can personalize the fabric color as well as the font and the name on the chair. This makes a great first Christmas gift that they'll use to several years.
Personalized hooded towel
If you don't want to spend that much, you can create one of these cute personalized hooded towels. You can choose between white with blue trim or white with pink trim. The you can choose between 6 different types of font, and multiple font thread colors for the name.
Personalized toy box
A personalized toy box will be a prized Christmas gift for baby's first Christmas. With all the toys they'll likely getting at their first Christmas and their first birthday, you'll need a solid toy box. This Amish wooden toy box can be personalized with a variety of different engraving designs and will be an amazing family heirloom.
Personalized blanket
One of my favorite first Christmas gifts is a personalized baby blanket. This baby blanket features the baby's first, middle, and last name in colorful colors. You can choose from a masculine or feminine color palette.
Personalized beach towel
A unique Christmas gift for a baby is a personalized beach towel. You can personalize this microfiber beach towel by choosing from 11 different colors and then adding their name making it a super special first Christmas gift.
Customized artwork
Another great Christmas gift for a baby's parents would be a custom engraved wooden plaque. personalized wooden artwork. You'll get to customize this wooden art piece with the baby's name, weight, date, and time of birth.
Developmental Toys for Baby's First Christmas
Activity block
The first learning toy I want to share with you is the Battat Wooden Activity Cube. These activity cubes make a great first Christmas gift because it's a gift they'll play with for several years. This activity cube is great developmental toy for babies because they can begin playing with it when they can hold their head up. It will then go through the stages and they'll be able to use it as they learn their animals, colors, shapes, etc.
Standing play center
We absolutely LOVE our LeapFrog Learn and Groove Musical Table. We were given this play table as a gift for our baby's first Christmas. This table is unique in that the legs can come off and your baby can begin playing with it as soon as they can hold themselves up. Then, as they're ready to learn to stand, you can add the legs back and they can practice their standing skills while playing.
Dimple toy
These dimple fidget toys are totally new to me, but they are all the rage right now in the baby and toddler toy world. They're super simple because all you do is pop the dimples back and forth, making a popping sound. They're easy to take along and super easy to clean.
Noggin stik
Another great toy for a baby's first Christmas is this Noggin Stik. The head of the stick lights up when hit by a baby. It rattles like a regular rattle and has a mirror on the bottle of the baby to see itself. It comes with several recommendations for developmental play.
Xylophone Table
I really wanted to put the kid's xylophone toy on here, but it really is a safety hazard because of the mallet. So instead, I found this adorable Discover & Play Music Set. Most kids really enojy music, and it helps them learn cause and effect as well. This toy features a xylophone, as well as a drum set for a musical, fun time.
Pikler triangle
Another toy that will grow with a baby is thisPikler Triangle Climbing Set. Your baby will develop their gross motor skills as they learn to climb and manuever their way around this clibing gym buikt for babies and toddlers.
Activity play mat
The Bright Starts 5-in-1 Activity Mat is a play mat that will grow with your baby through the stages of their development, making it a great first Crhistmas present. It can fold down flat, you can keep the sides up, your baby can practice tummy time, and as they get older it can function as a fun ball pit.
Toddler toothbrush set
As your sweet baby gets teeth, you'll want to make sure they're getting a good scrub, which is why you need to grab a Baby Banana toothbrush for your baby's Christmas stocking.
Infantino sensory balls
This Infantino sensory ball set is a great first Christmas gift for little learners. With a variety of textures, babies are intrigued by the various balls and will be occupied for a while.
Baby bike
The Baby Balance Bike is a fun Christmas gift for babies. It is designed for children aged 10 months to 2 years old. It has no petals, has four wheels, and can stand up on its own. Your baby will learn how to get around on this fun first bike in no time at all! Here are some other awesome outdoor toys for kids by age group.
Rubber toy blocks
Another great learning gift for babies is the Infantino Squeeze and Stack Block Set. They're designed for babies ages 6 months and older. They're soft, squeezable, feature numbers, colors, shapes, and animals for learning. They're BPA-free, and wash easily.
Little peoples nativity set
A fun toy favorite in our house that gets played with all year round, is the Fisher-Price Little People Nativity Set. Each of the characters has a role in the nativity scene, and they're a great faith learning tool as your baby gets older. My kids have played with this first nativity set long after the baby and toddler years.
Itzy ritzy silicone teethers
Teething is a pain, literally, but these Itzy Ritzy Silicone Baby Teethers are a great stocking stuffer for a baby. Featuring cute designs, like an avocado, a cactus, a cupcake, a fox, a latte cup and so many more, you can afford to grab a few!
Radio flyer classic walker wagon
Before you buy the traditional Radio Flyer wagon, you have got to see this amazing Radio Flyer Classic Walker Wagon. One awesome feature of this walker for babies is the resist feature, which will allow babies to learn to walk without the Walker sliding right along with them. You baby can load up the wagon and then thake their toy friends for a walk. The wooden sides are removeable.
Fun Christmas Gifts for Baby's First Christmas
Baby's First Christmas Outfit
There are so many adorable outfits for baby's first Christmas. Two of my favorites are the Woodland Creatures My First Christmas Outfit, and the My First Christmas Striped Outfit. There are so many cute Cfirst Christmas outfits, this is just a sample.
WONDERFOLD X2 WAGON
If you're wanting to give a Christmas gift that will get MANY years of use, you have to check out the WONDERFOLD X2 WAGON. One of the best features of this wagon is that it can be pulled like a traditional wagon, or it can be pushed with the back bar. This wagon is designed for two riders, which is also convenient. There are so many other awesome features of this wagon, you'll just have to check it out yourself!
A Christmas Book
Another great traditional first Christmas gift would be an adorable Christmas book like this Disney My First Christmas Book. If you want something other than Disney, there are a lot of great Christmas books for babies. You can also check out the best interactive books for kids!
Ceramic piggy bank
How adorable is this Pearhead Ceramic Piggy Bank? A piggy bank is a forever gift and makes a great first Christmas gift for babies.
Hand/footprint ornament
Without a doubt, this Pearhead Hand and Footprint Baby Ornament has been one of my favorite Christmas gifts for each of my kids. I have a hand and footprint ornament for every kid that hangs on our tree each year. The foam is super easy to use too!
Rocking horse
Every little one needs a rocking horse. This Rockin Rider 2-in-1 Riding Horse is a great Christmas gift because it functions as a rocking horse for when they're little and then it can be used as a ride-around toy!
With so many fun first Christmas gifts to choose from, I am sure you'll pick the best one for your baby's first Christmas!
MORE Helpful Baby Posts
Fun Christmas Eve Activities for Families
Fun Christmas Traditions for Families
The Best Outdoor Toys for Kids by Age Group
Best Interactive Books for Kids by Age Group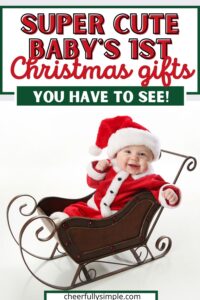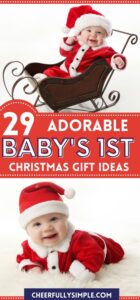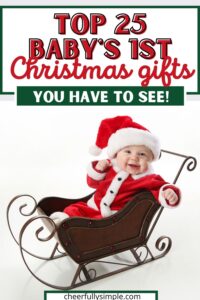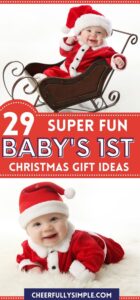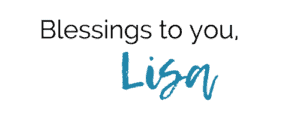 The owner of this website is a participant in the Amazon Services LLC Associates Program, an affiliate advertising program designed to provide a means for sites to earn advertising fees by advertising and linking to Amazon properties.
---