Last-Minute Mother's Day Gift Ideas
Finding the right Mother's Day gift for your mom is no simple task.
You want to find a Mother's Day gift that is as special and unique as she is. Whether it be your mother, your wife, or maybe even your grandmother, finding a gift that makes her feel special on Mother's Day is important.
Luckily for the procrastinators of the world, (ME!), here are some awesome last-minute Mother's Day gift ideas you must see.
This post may contain affiliate links, which means I receive a small commission, at no extra cost to you, if you make a purchase using this link. I only recommend products I love or would personally use.
Mother's Day Gifts for New Moms (or soon to be moms)
Even a pregnant woman is already a mom in my opinion. She's carrying a little life inside of her, which qualifies her for a Mother's Day gift. If she's pregnant, get her a Mother's Day gift and make her feel like the special momma she is about to be! Here are some great Mother's Day gift ideas for a mom-to-be!
Pearhead Triple Sonogram Frame
I love this sonogram frame!
Being totally honest here- all of my kids' sonogram pictures are wadded together in the same place. Oops!
This frame is cute, and it provides a safe place to store those once-in-a-lifetime sonogram pictures that deserve a place.
Kate Posh- First Mother's Day Frame
This 4×6 Kate Posh picture frame is engraved and is going to make any new mom feel special this Mother's Day. If she's already a new mom, you can put a mommy and me picture in. If she's still pregnant, you can place an ultrasound picture in it until the baby is born.
Baby Keepsake Kit- Hand and/or Footprint
When you're a new mom, you try to take in everything because it all goes by so fast. This baby keepsake Mother's Day gift is something that will be around for many years to come. You can do handprints, footprints, or a combination. It's the perfect keepsake kit for any mom-to-be or new mommy. If you're a dad, this is an easy way to make a handmade Mother's Day gift.
Thank You, God, for Mommy
This sweet book teaches children to be grateful for their mommy. Motherhood can be exhausting, and what better gift for a new mom than to be reminded about how amazing she is as a mom.
Willow Tree, Our Gift, Sculpture Figure
For each season of life, Willow Tree has something special to remind you of it. This new family figurine, titled, "Our Gift", depicts life as a new family. We were given one of these with the birth of our first child, and it's such a special piece. It is 8.5 inches high.
Motherhood can be rough sometimes, and a new mom care package is an awesome gift for Mother's day this year! Check out this awesome list of self-care gifts for moms!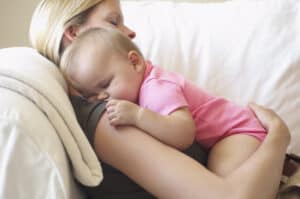 Gifts for the New Grandma
The next best thing to being a mom is being a grandma. A grandma loves being able to love on her grandchildren, and Mother's Day is a great opportunity to show her how much she is loved and appreciated by not only you but her grandchildren too! Here are some great Mother's Day gift ideas for grandma!
The Best Moms Get Promoted to Grandma Pillow
Becoming a grandma is something special! When your baby is having a baby of their own, a new, special relationship is born along with that baby. This 18×18 new grandma throw pillow is an adorable way to announce a new pregnancy this Mother's Day!
Have You as a Grandma, Box Sign
This 8 in x 4 in grandma frame is such a great way to announce a new pregnancy! It's also the perfect Mother's Day gift for the soon-to-be grandma too! This adorable grandma frame can be placed on a desk, in a garden, of on a shelf.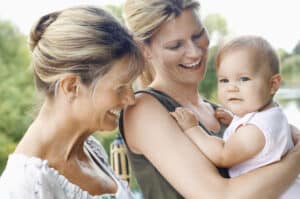 Gifts for the Mom of Many
You love and appreciate her, but Mother's Day is a great chance to spoil her with a special gift. The woman who cares for many children in her life is going to love any of these awesome Mother's Day gifts!
Victorian Key- Personalized Sterling Silver Necklace
This personalized birthstone necklace is not only adorable but still looks classy even with several names on it. It's perfect for the mom who has multiple children, or for a grandmother who has a lot of grandchildren.

My Three Treasures Personalized Charm Necklace
Is the special mom in your life a mom of 3 kids? This Mother's Day personalized necklace is a trendy Mother's Day gift, but can be worn casually as well! Silver, gold, and rose gold plates give this necklace character, while the personalization of names makes it special and unique.
Burlap or Cotton Mom Frame
If you're looking for a gift that's personalized and can be displayed, this is one of my favorites. You can have 1-8 children's names put on this framed wall art. You get to choose from 5×7, 8×10, or 10×13 sizing options available! Such a special gift for mom!
Praying the Scriptures for Your Children
If the special mom in your life loves to read, she will likely love this book, Praying the Scriptures for Your Children. The book will help her learn how to pray for purpose in her children's lives, as well as gain a biblical perspective about how she can be a better mom for them.
Mommy Needs More Coffee Mug
For many moms, caffeine is a way of life. It may need to be re-heated 10 times before it's actually consumed, but at some point, she needs her coffee. This adorable coffee mug can hold 22 fl oz, and is perfect for the lover of coffee!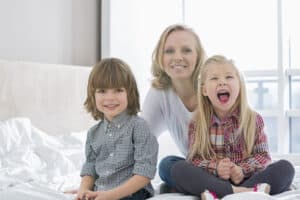 Gifts for the Mom of Adult Children
Even as an adult, we can love and appreciate everything our moms have done for us and continue to do for us, even as adults. Show your mom how much you love her with one of these awesome Mother's Day gifts!
Butterfly Suncatcher
Measuring 4.25 in by 4.25 in, this Butterfly Mom Suncatcher is a special gift that will likely be seen every day. When I see this, I think the perfect place for it is hanging on the window over the kitchen sink. She will always think of her children when she sees this beautiful butterfly suncatcher.
Never Far Away Coffee Mug
This "No Distance is Too Far" coffee mug will be cherished by a mom whose kids leave far away. You can choose between an 11oz or 15 oz mug, choose the colors or the states, and then choose the appropriate locations. It will serve as a daily reminder that although the distance may be big, the love you share is always close.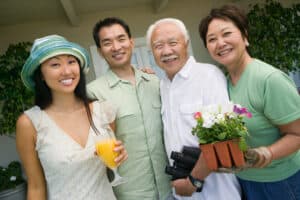 Gifts for Any Mom
If you're looking for a unique Mother's Day gift for the special mom in your life, here are some of my favorites. Some are books that make her feel good, and other books will make her laugh. Other gifts will help her in the daily grind, and some will help her relax after a long day with the kids.
Savvy Infusion Water Bottle
SavvyInfusion Water Bottles are perfect for any mom who drinks water- HINT- that's all moms! I think this is an awesome gift for a mother who is breastfeeding, enjoys working out, or takes her hydration seriously. Adding some fruit to her water not only gives it flavor, but it also provides some much-needed vitamins. You can get the bottle in 24oz or 32oz sizes.
LifeAround2Angels Bath Bombs
These HIGHLY-RATED 12 handcrafted bath bombs are made right here in the USA! Whether the special lady in your life is a mom-to-be, a new mom, a mom of many, or even a mom of grown children, she could likely use some pampering for herself. Bath bombs are an awesome last-minute Mother's Day gift, and she will never even know you nearly forgot!
Cat and Nat's Mom Truths Book
Motherhood is a comical reality that can at times be embarrassing and at other times completely hysterical. For the mom of many children, they've likely had plenty of experiences themselves. If the mom in your life could use a good laugh, she will love this Mom Truths book.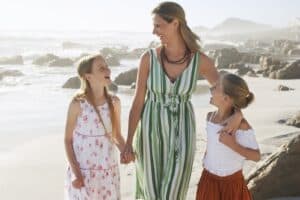 Last-Minute Mother's Day Gift Ideas!
Here's the thing, mom doesn't have to know you found her awesome Mother's Day gift last minute. All she needs to know is how much she means to you. You could pick any of these awesome gifts and she would know that.
Remember this, your time is one of the most valuable gifts to her. So take some time out of your busy schedule this Mother's Day, and spend it with her.
MORE Helpful Parenting Posts
The Best Planners for Busy Moms
How to be a Better Mom to Your Toddler
The Best Christian Parenting Books
Helpful Books for Parenting Toddlers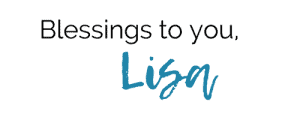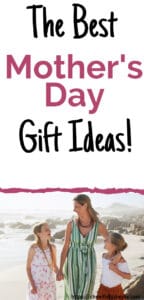 The owner of this website is a participant in the Amazon Services LLC Associates Program, an affiliate advertising program designed to provide a means for sites to earn advertising fees by advertising and linking to Amazon properties.
---