Things to Do in Orlando Besides Theme Parks
When people think about visiting Orlando with kids, most people automatically think, DISNEY!
But for us, our kids are too young, and Disney is just too expensive to do more than once. That put us on the hunt to look for things to do in Orlando besides theme parks.
So, when we told people we were going to Disney, but not "doing Disney", they wanted to know what else we could possibly be doing.
Unbeknownst to us, there really are a lot of things to do in Orlando besides Disney. In fact, there are a lot of things to do in Orlando for free.
*This post may contain affiliate links, which means I receive a small commission, at no extra cost to you, if you make a purchase using this link. I only recommend products I love or would personally use.
Packing Lists and Flying with a Toddler
Before I divulge all of the things to do in Orlando besides theme parks, I want to share with you our family vacation packing checklist/packing list for a toddler beach vacation.
We opted to fly because Orlando was further than we wanted to drive. So, we packed our bags and hopped on the plane. I shared earlier this week about all of the great things I learned about flying with toddlers, and if you're going to be doing the same thing anytime soon, I highly recommend you take a peak for some awesome tips!
Cocoa Beach
One of our favorite things we discovered is Orlando's closest beach, Cocoa Beach. Cocoa Beach is about 45 minutes directly east of Orlando. We flew into Orlando, grabbed our rental van, and took off towards our condo.
We booked our condo through Drew, at Stay in Cocoa Beach. He was fantastic to work with and very helpful with any issues that arose during our stay. The condo was amazing and met all of our needs. We had a pool at hot tub basically at our disposal because there aren't a lot of people at the beach this time of year. It is the season in between the kids going back to school and the "snowbirds" arriving back. In fact, at one point right after a rain shower, I was down at the beach, and there was literally NO PEOPLE IN MY SIGHT! It was insane.
The beach was beautiful, the waves were a bit rougher than what I think the gulf has, but there were still enjoyable. There were plenty of awesome restaurants within a 10-15-minute drive. We dined at Jazzy's Mainely Lobster, Roberto's Little Havana, Salsa's, and Pita Paradise. My husband loved the crab legs at Jazzy's. We had breakfast at Roberto's and it was OK, but nothing over the moon exciting in my opinion. Salsa's was delicious, and everyone enjoyed their meal. Pita Paradise was also really good!
Want to know the best part about where we stayed? We were on the north side of Cocoa Beach, up by Port Canaveral. Every single day we were able to watch the cruise ships go in and out of the port. If you've never seen a cruise ship up close and personal, OMG!! They are HUGE!! We actually drove the kids down to the port one evening and waved to all the people as the boats set sail. The kids thought it was great and we did too. Without a doubt, this was one of our favorite parts of our stay at the beach.
Disney, But Not
At some point, we plan to take our kids to Disney, but we want them to be old enough to remember some things about the trip. So instead, we took our trip to Orlando as an opportunity for a bit of "trip planning" if you will. We started out that day by parking at the Wilderness Lodge. You can park in their parking lot for 3-4 hours for free. If you park at one of the theme parks, you'll be paying $22!
We then took the FREE ferry boat over to the Magic Kingdom. I was hoping we could get a little closer than we were able to, but the kids enjoyed the boat ride. We were then able to take the monorail for FREE to the Contemporary Resort and see all that it had to offer.
I will say this, there are some major perks to staying at one of Disney's properties if you're going to make a trip to Disney. The fact that you can save $22 each day on parking alone is a huge savings! You just have to be smart about which hotel you choose to stay in and make sure that it fits in your budget.
Disney Springs (formerly Downtown Disney)
At this point in our day we decided we were finished with this part of "Disney", and we went to Disney Springs, formerly known as Downtown Disney.
If you like to shop, then Downtown Disney is the place for you! There are so many great shops and restaurants that you can keep yourself busy all day long.
We stopped for lunch at Bongos Cuban Café. The restaurant is one of Gloria Estefan's and it didn't disappoint. I love a good Cuban sandwich with fries and this was delicious! One other thing to try here is their plantains and black bean hummus! It was outstanding!
We spent the rest of our time taking in all that the stores had to offer. If money is tight, prepare yourself. It is pretty crazy how much people are willing to spend on things you can buy other places for much cheaper. Just know that going in so that you don't get suckered into buying things you hadn't planned.
Orlando Eye aka ICON Orlando
You could spend an entire day at ICON Orlando. There are restaurants, an arcade, a GIANT enclosed Ferris wheel, a 7D adventure ride, an aquarium, and so much more. You can dine at a wide variety of restaurants, whether you're looking for full-service dining or a casual restaurant. In fact, you can even score an ice cream dessert that serves a lot of people for $100! It was pretty crazy to see, and you should certainly check it out!
If none of that has tickled your fancy, they also have plenty of places to shop and parking is FREE! Free parking means you can spend the day here and take some time to explore all of the awesome things Orlando has to offer. It is within walking distance of plenty of things to keep your family busy.
Visit a Themed Hotel
I would imagine that you're aware that Disney offers some really great themed hotel options. We took some time one day to visit the Animal Kingdom Lodge. Our kids are all about animals, so this was a great reprieve from the monotony that can become "Disney" sometimes. I would call ahead to make sure that they would allow you to visit, but we were with someone who was a passholder and we had no trouble getting in.
They have a restaurant on site called Sanaa. (You could even mention that you want to grab a meal there and I would imagine they'd let you in.) Since we were visiting a friend who lives in Orlando, we kind of had the inside scoop to all the things we needed to check out while we were there. Sanaa is an African themed restaurant that offers up African cuisine with Indian flavors.
Per our friend's recommendation, we tried the Indian style bread service with all nine accompaniments. What does that even mean? I'm glad you asked. The appetizer, if you want to call it that, comes with 5 different types of bread and 9 different types of spreads, all of which are of African/Indian descent.
I'll admit, I'm not one who usually likes to try new things, but this experience was great. Each of the spreads is unique and range in heat/spiciness level. I stayed on the milder side of things. Without a doubt, this is totally something I would do again.
And for our next visit to Disney, it gave us an inside look that we can visit places just to try the food!
Other Things to Do
There are plenty of things we want to do during our future visits to Orlando. Once our kids are old enough to really appreciate the experience, I want to take them to the Kennedy Space Center. There is so much history and knowledge to explore, I want them to be able to remember and learn from their visit.
Do you usually buy organic things? Do you like a beer every now and then? Then you should make a quick stop at the Orlando Brewing Company! All of their beer is organic, you can take a tour of the facility, and you can even enjoy live music on Friday and Saturday nights.
If music is your thing, you would likely love to visit the House of Blues Orlando. Every night you can come to check out a performance and indulge in the dining and bar experience that you can only find at the House of Blues.
Do you like McDonald's? Orlando is the home to the world's largest McDonald's! It is two stories tall, and they even have things like pasta, pizza, and a dessert bar! Who knew McDonald's even had such things.
If you like strange things, your family would likely enjoy a stop at WonderWorks, or Ripley's Believe it or Not. These two places offer one of a kind experiences that will heighten your senses and make you question things that you once thought were totally clear. I've been to one of each in other city's and they both offered great experiences.
Those are the things we did on our Orlando adventure this time around. As you can see, there is are plenty of things to do in Orlando besides theme parks. Sure, the theme parks and their matching hotels can obviously be quite an adventure, but if the budget is tight, or theme parks just aren't your thing, you can keep yourself busy with the countless other things Orlando has to offer!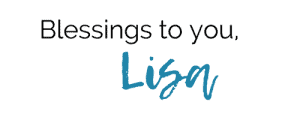 The owner of this website is a participant in the Amazon Services LLC Associates Program, an affiliate advertising program designed to provide a means for sites to earn advertising fees by advertising and linking to Amazon properties.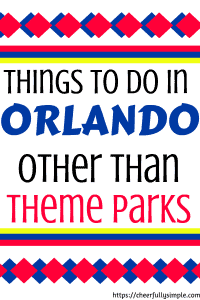 ---